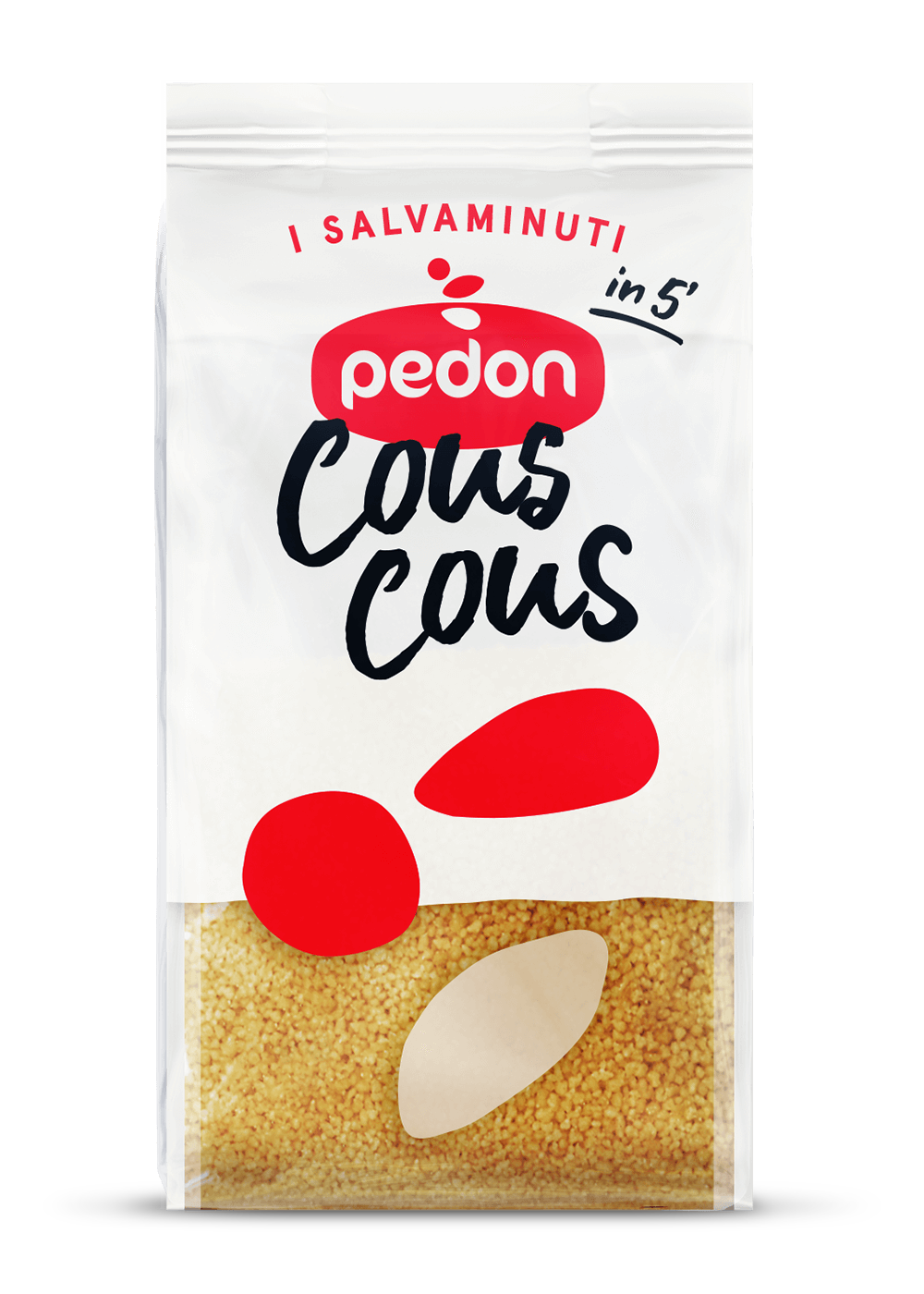 Ingredients
I Salvaminuti Couscous
1 courgette, diced
2 carrots
1 pepper
50 g turmeric
50 g Taggiasca olives, finely chopped
extra virgin olive oil, salt and pepper
marjoram leaves, to garnish
10 minutes
Easy
3 people
Vegetable couscous with turmeric
1.
Cook the Couscous according to the instructions on the packet.
2.
Meanwhile, fry the diced courgette, carrot and pepper in a pan in a drizzle of oil for 8 minutes.
3.
Add the salt and pepper, turmeric powder and finely chopped Taggiasca olives.
4.
Combine the vegetables and olives with the Couscous and serve with the marjoram leaves.