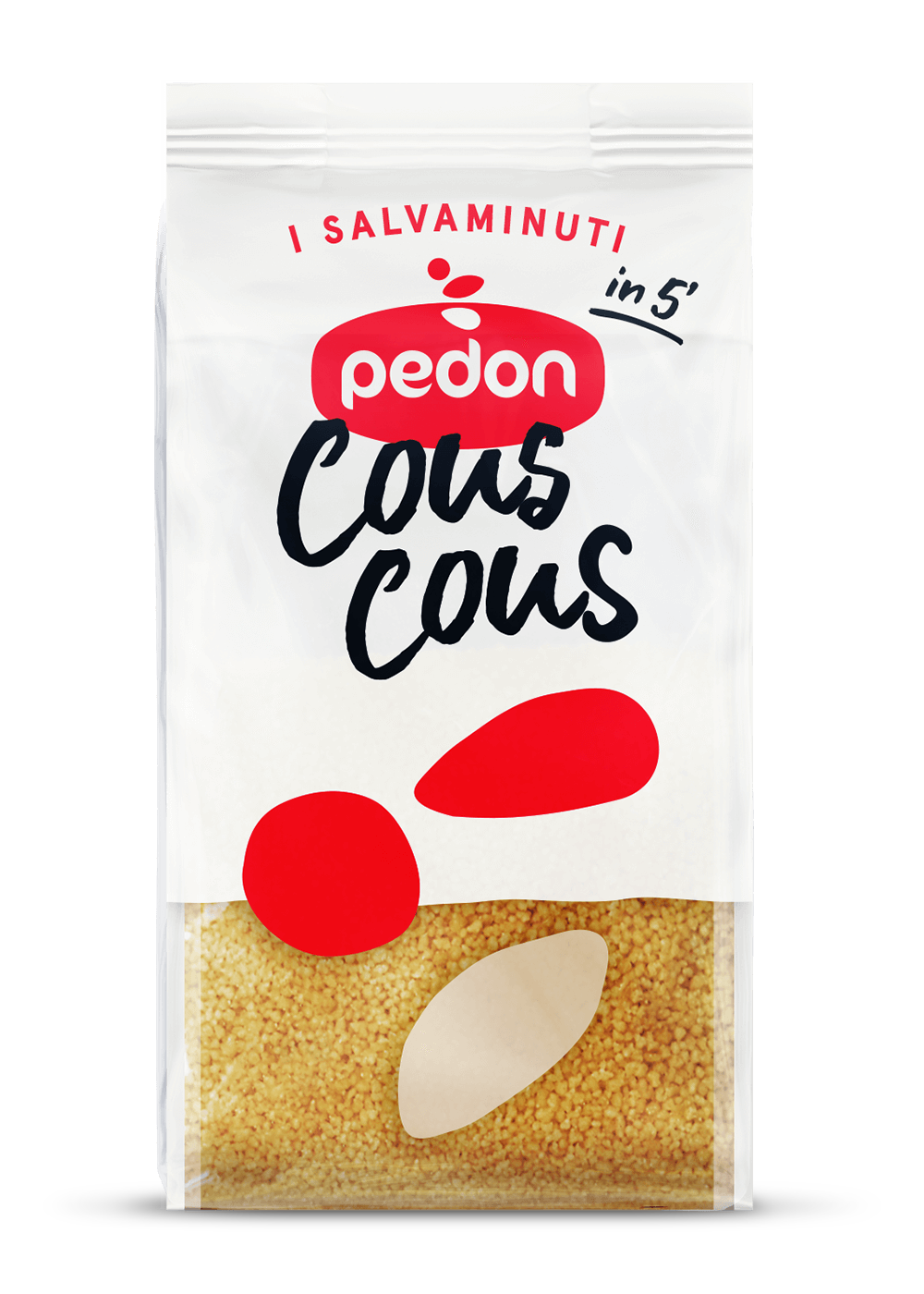 Ingredients
250 g I Salvaminuti Couscous
300 g white fish (umbrina or scorpionfish)
200 ml water
20 g anchovies
4 g capers
2 carrots
60 g pumpkin
30 g red pepper
20 g tomatoes
1 clove of garlic
1 onion
1 celery stick
2 g ground cinnamon
white wine
cumin and fresh chili pepper
salt, black pepper and extra virgin olive oil
25 minutes
Easy
3 people
Fish couscous
1.
Chop the celery and onion and put them in a pot with the water, cumin, cinnamon, a drizzle of oil and two rings of fresh chili pepper. Bring to the boil.
2.
As soon as it boils, add the Couscous to the pot, turn off the heat and stir for 2 minutes.
3.
Transfer the mixture to a dish and separate the couscous grains with a fork. Cover for 10 minutes with cling film or a lid.
4.
Separately, cut the fish into big pieces. Put it in a preheated pan with a drizzle of oil and the clove of garlic. Mix and add a splash of white wine. Adjust the salt and cook for 8-10 minutes over a low heat.
5.
Meanwhile, dice the peppers, tomatoes, pumpkin and carrots. Place in a pan with the oil, an anchovy fillet and the capers. Adjust the salt and add a bit of water to cover the vegetables. Cook for 8 minutes.
6.
Drain the vegetables, reserving the water, and add them to the Couscous. Then transfer the mix to a plate and place the fish on top.
7.
Chef's tip: if it looks a bit dry, add the vegetable water you kept to one side bit by bit. Buon appetito!