Legumes made as snacks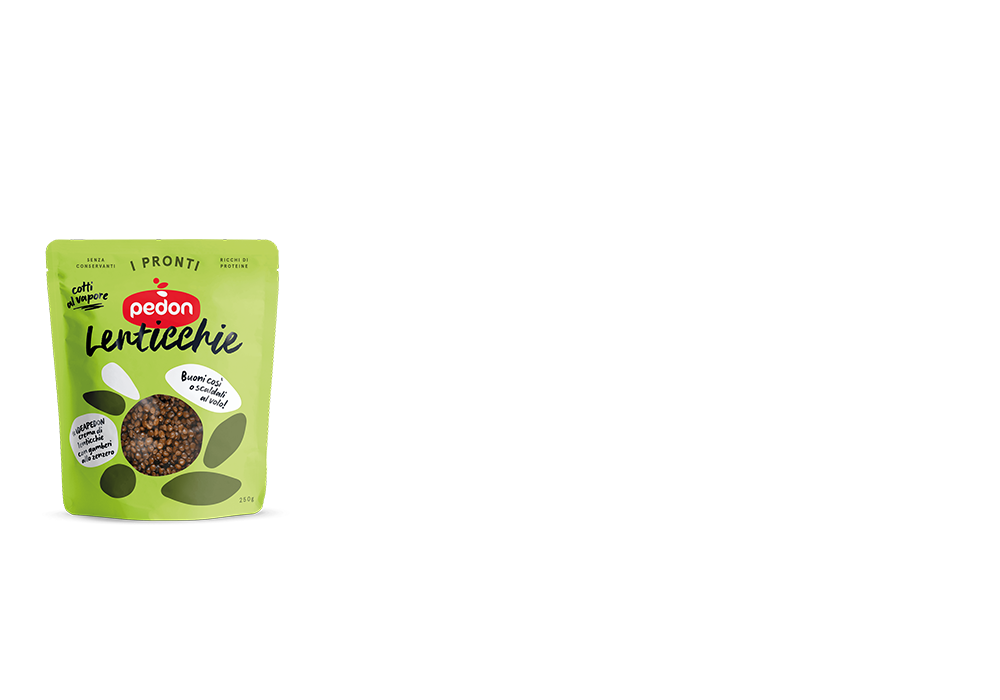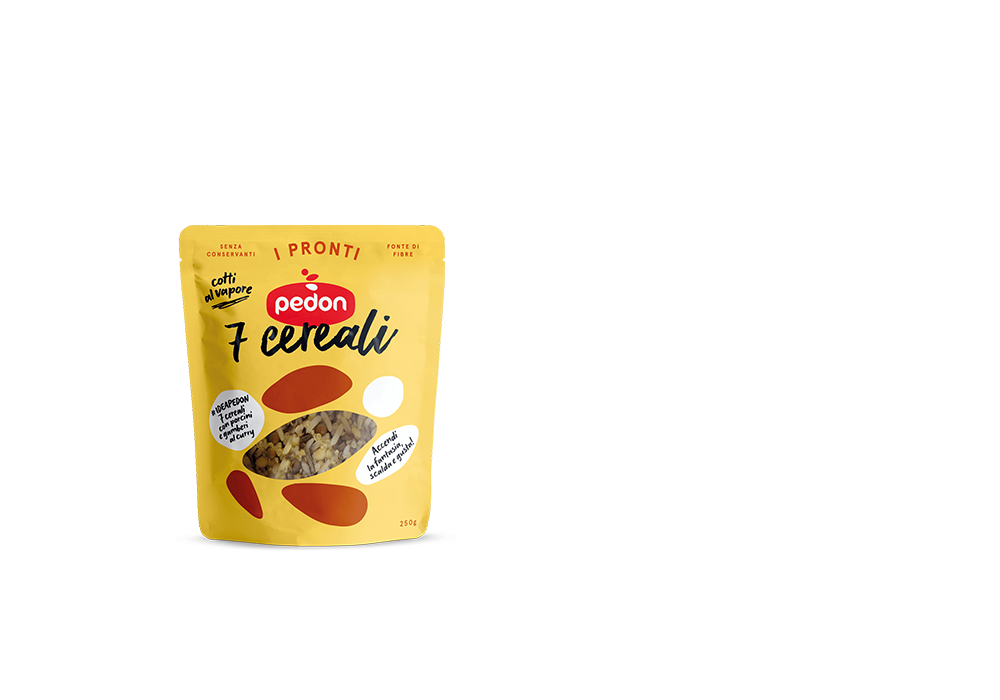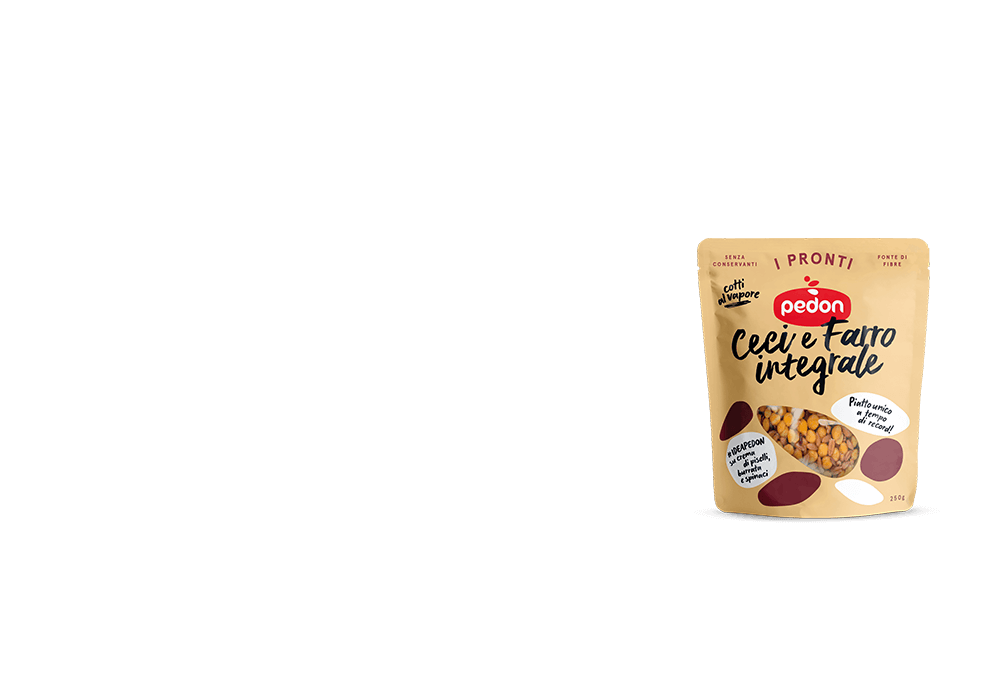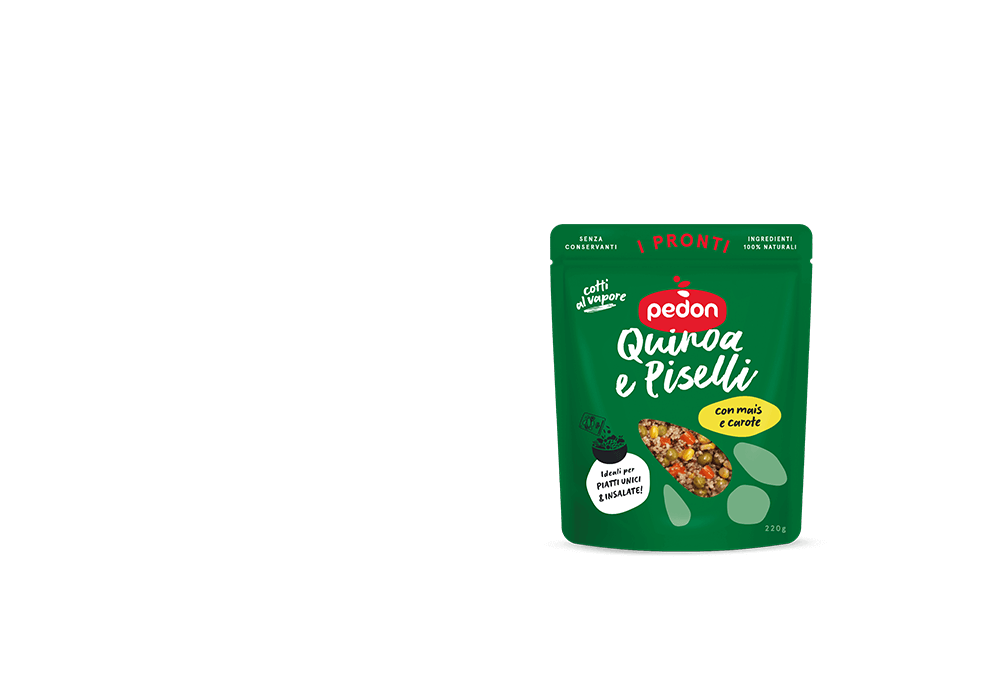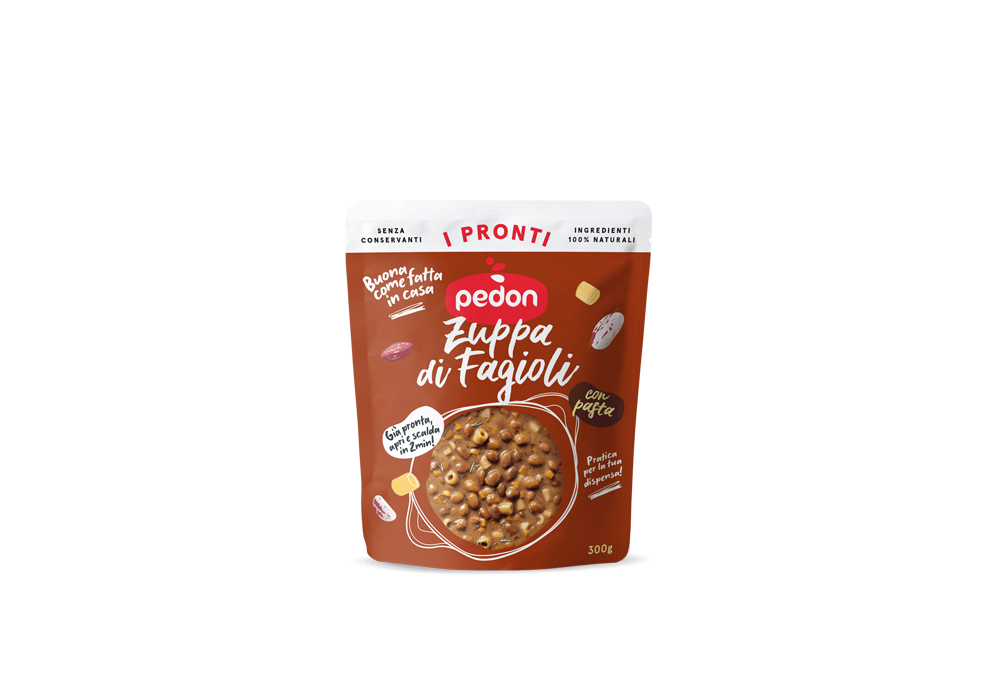 I Pronti
All wonderfully cooked, free from preservatives.
Ready to serve.
Try pulses, cereals or the two together in the Pulses and Cereals Mix.  You can also enjoy them in combination with tasty veggies or as a soup.
I Pronti ready meals are steamed naturally, to preserve all their nutrients.
We simply add a drizzle of Italian extra-virgin olive oil
to soften their texture and exalt their flavour.
They are perfect for those who have little time for cooking or prefer a dish that is always ready but also want to eat well.
Speaking of which, take a look at what you can cook with i Pronti.
Pulses Grains and Mix
The perfect bases for your preparations
Find them out
Mix with vegetables
For a complete and balanced meal
Find them out