Legumes made as snacks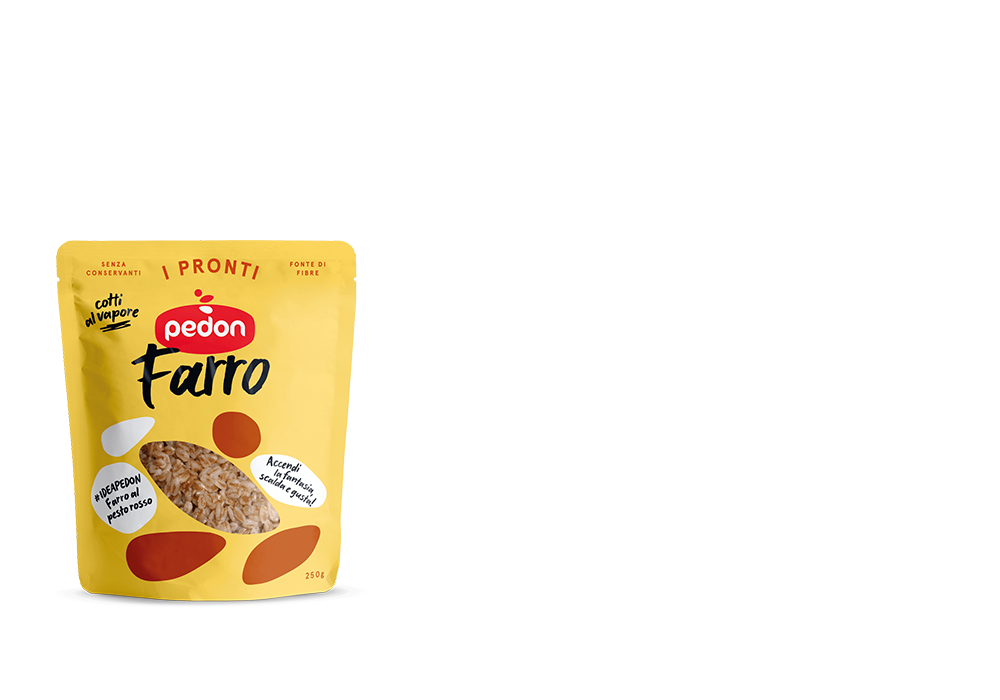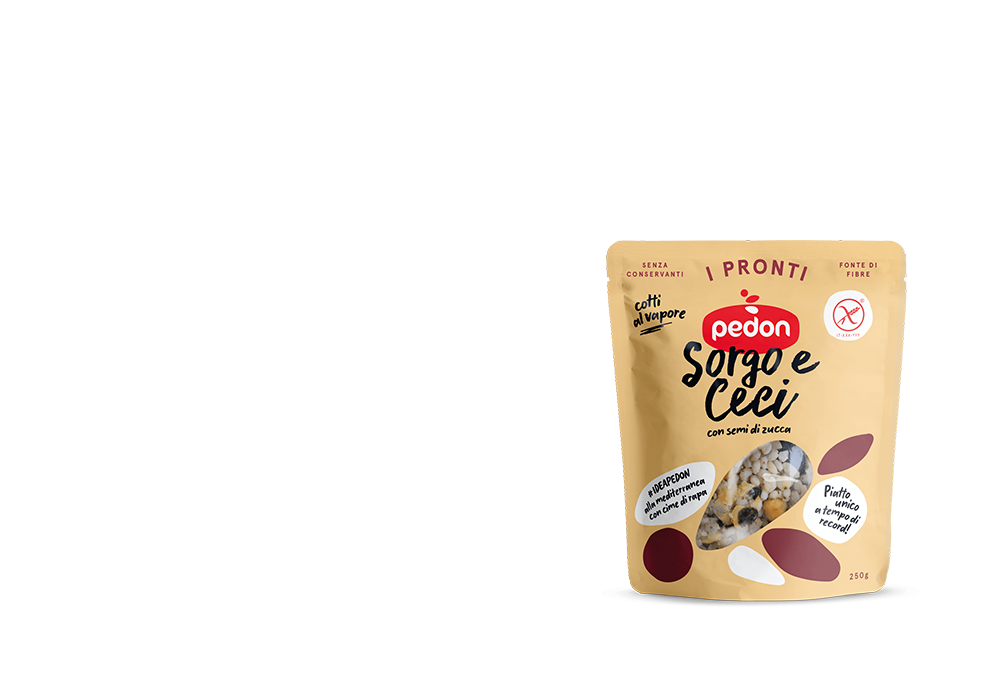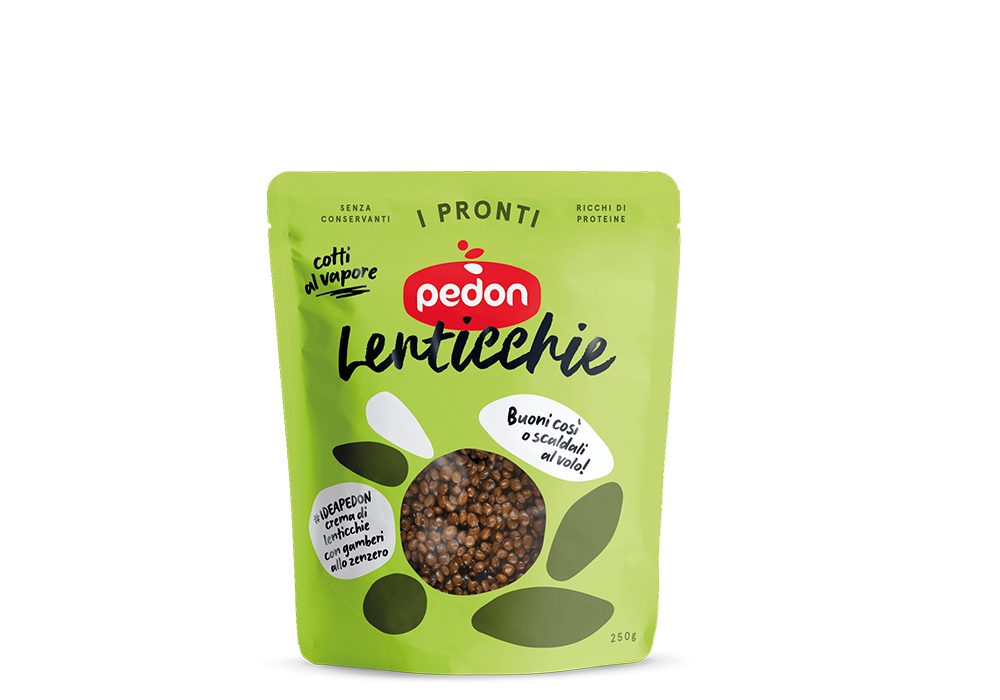 I Pronti
Cooked just right without any preservatives.
Ready to eat.
Try the pulses and grains, or eat them all together in the pulse and cereal mixes.
I Pronti are steamed naturally to retain all their nutrients.
We only add a drizzle of Italian extra-virgin olive oil,
which leaves them soft and brings out their flavour.
You can eat them just as they are, without draining or rinsing, microwave them or add them to your recipes, which really cuts down on preparation time. Either way they're just right when you don't have much time but want to eat well.
Oh, look what you can cook with i Pronti.
Pulses
6 legumi tra cui scegliere, tutti già Pronti.
Per variare in cucina,
anche quando hai poco tempo.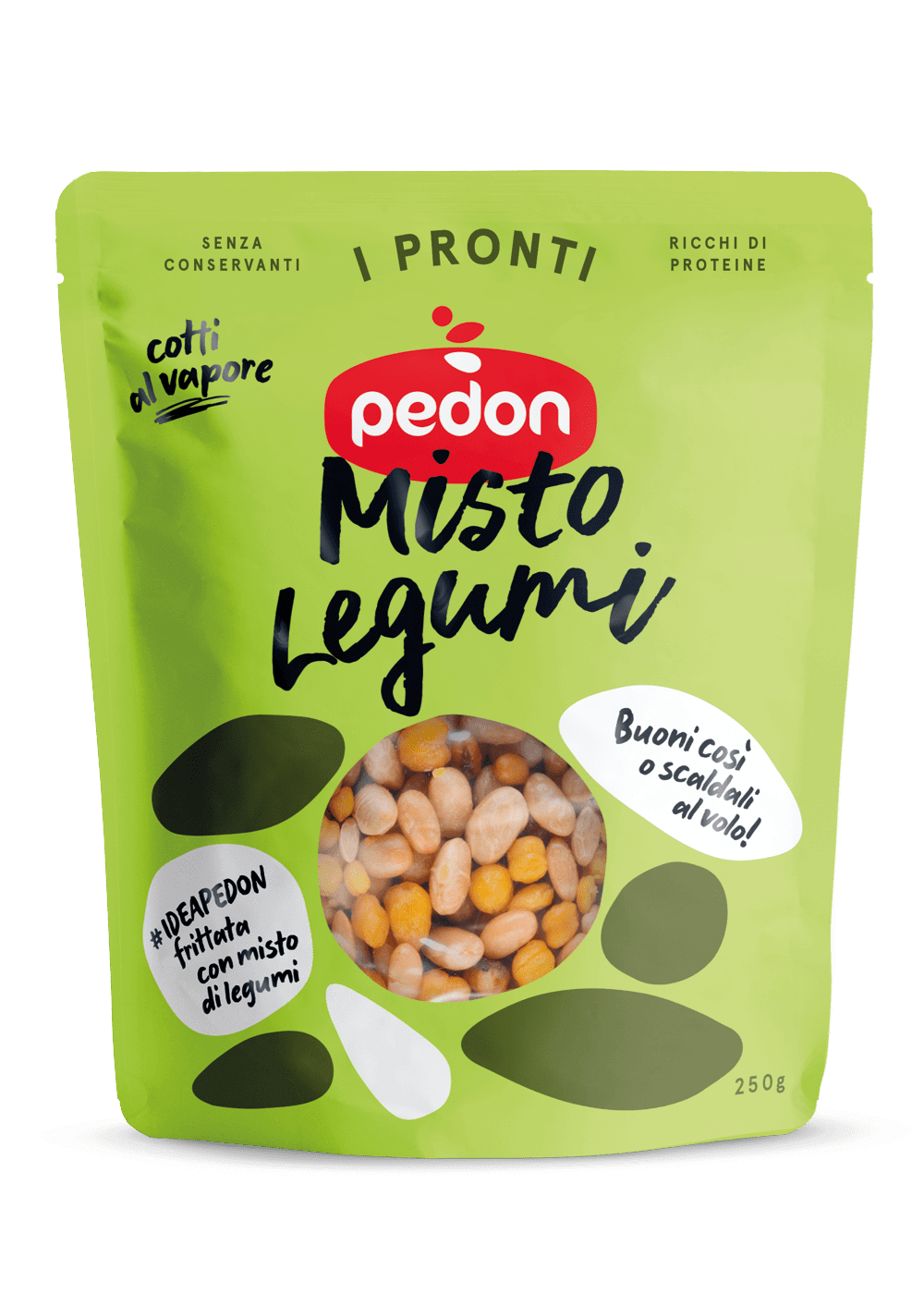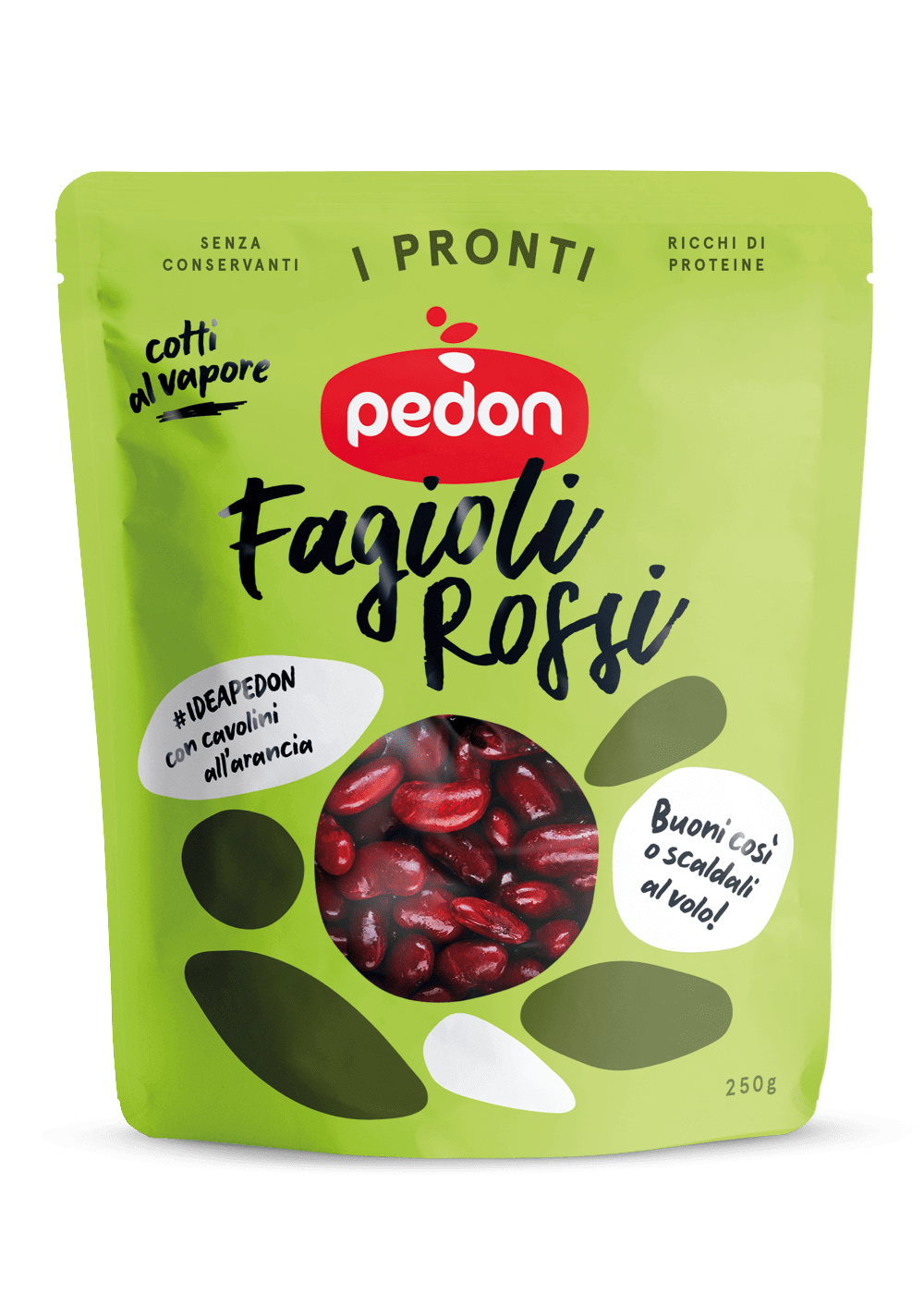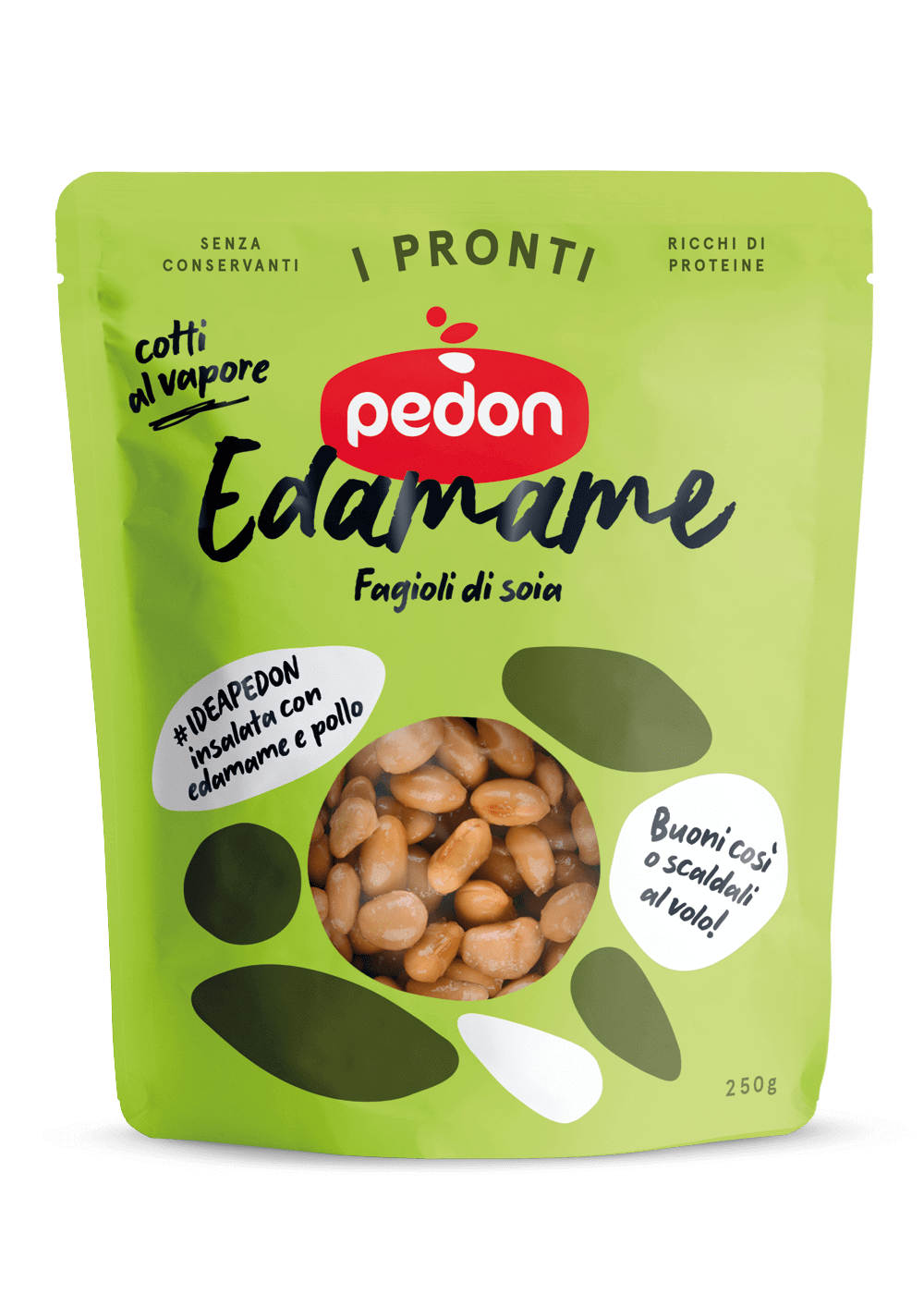 Find them out
Grains
Buoni pasta e riso eh.
Ma sai che c'è un'alternativa?
O meglio, qui ne abbiamo 3.
Cereali cotti al vapore:
7 cereali, Farro, Bulgur e Quinoa.
Già pronti.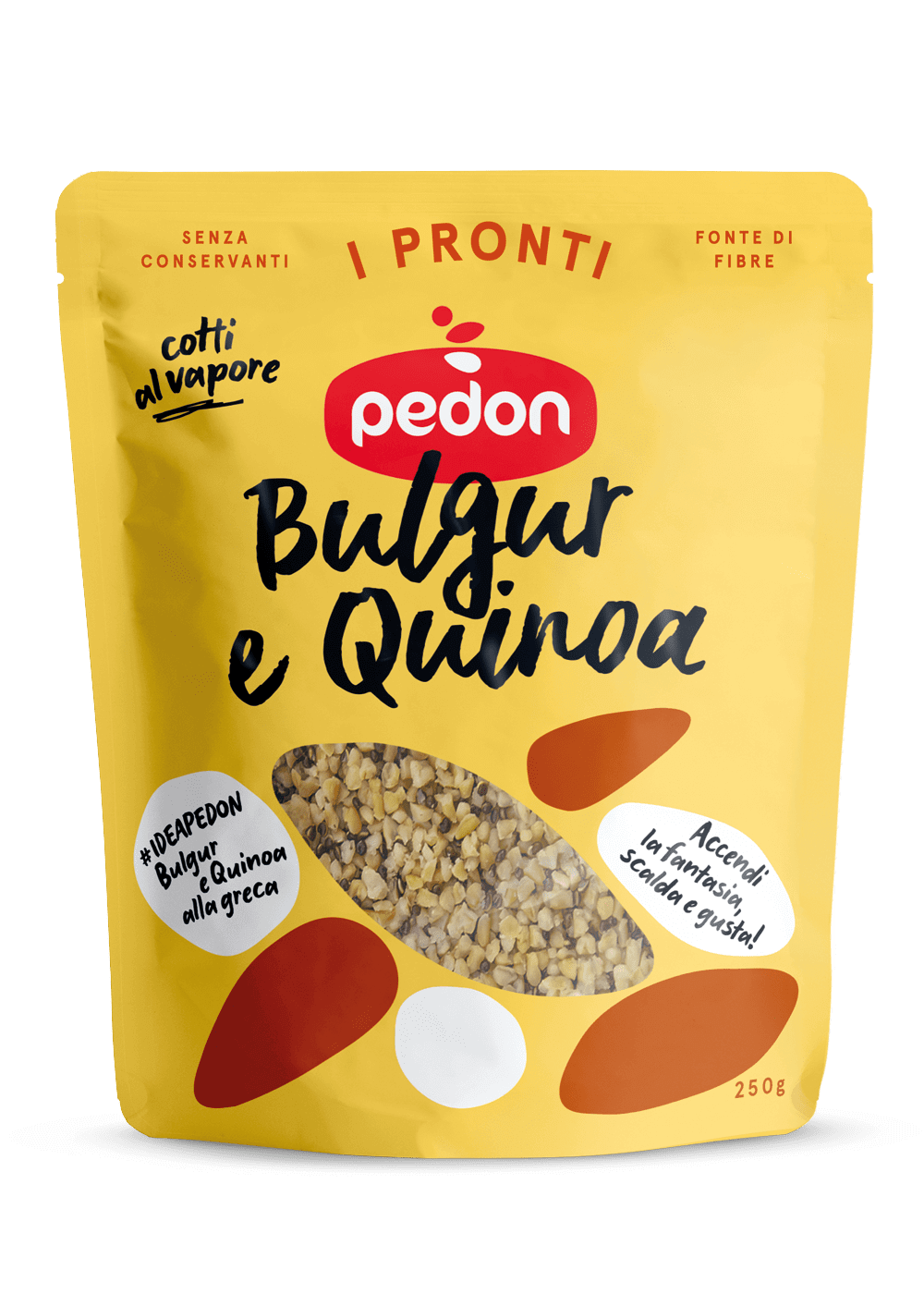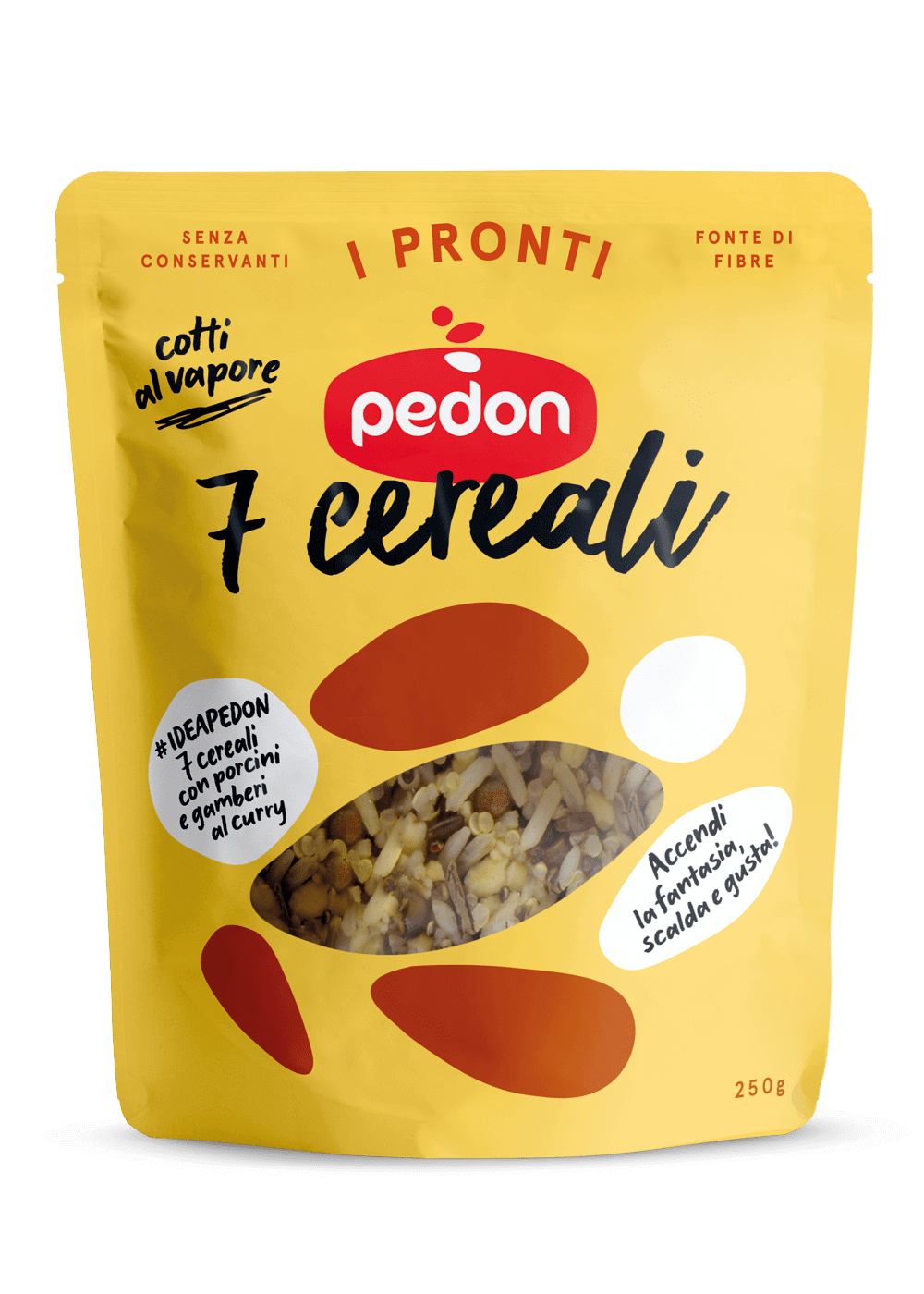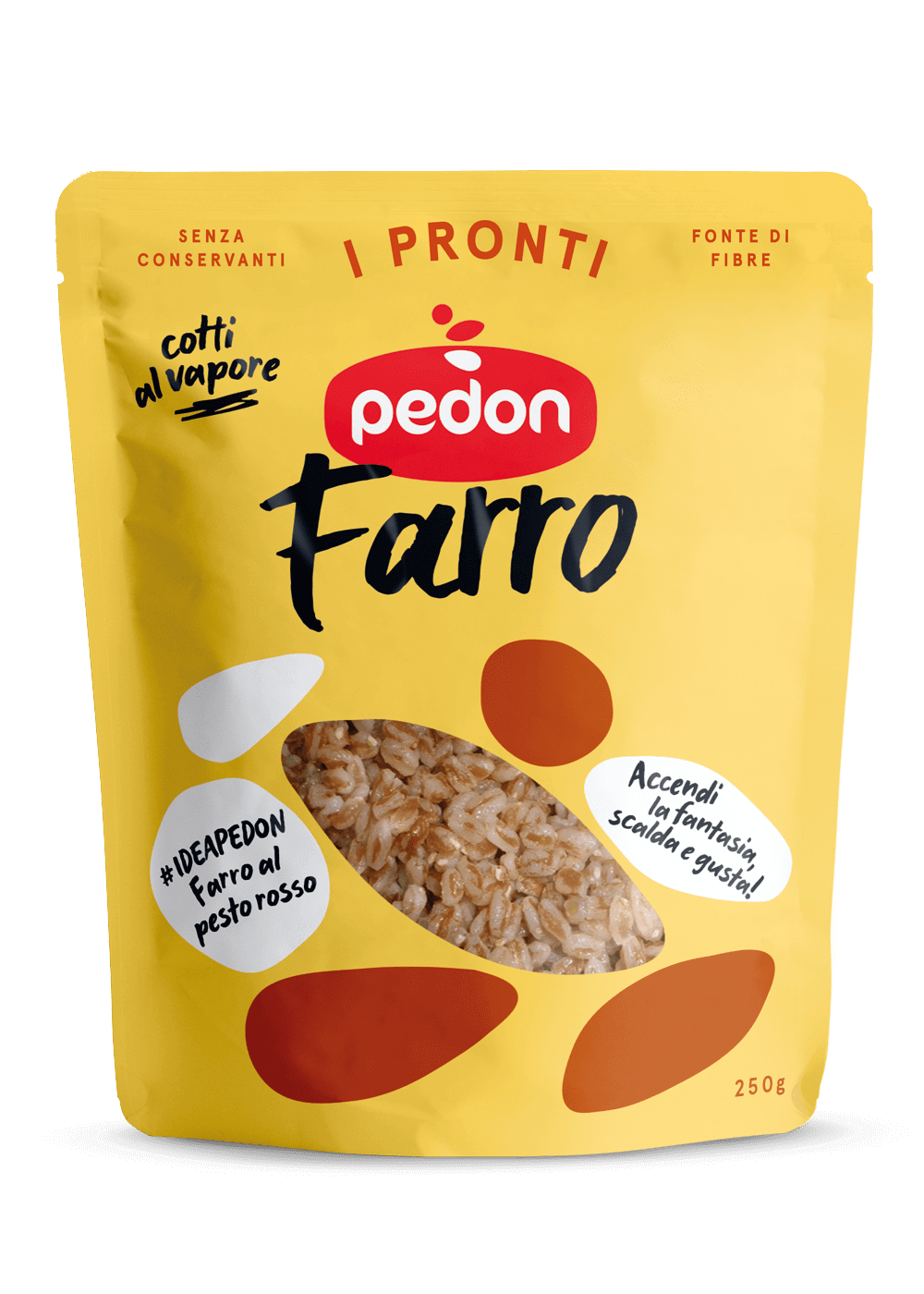 Find them out
Mix
Non c'è coppia più unita di cereali
e legumi.
Sono buoni insieme e perfetti
per un piatto completo.
Sono cotti al vapore e conditi
con solo un filo d'olio d'oliva
che li mantiene morbidi.
Su di loro potrai sempre contare.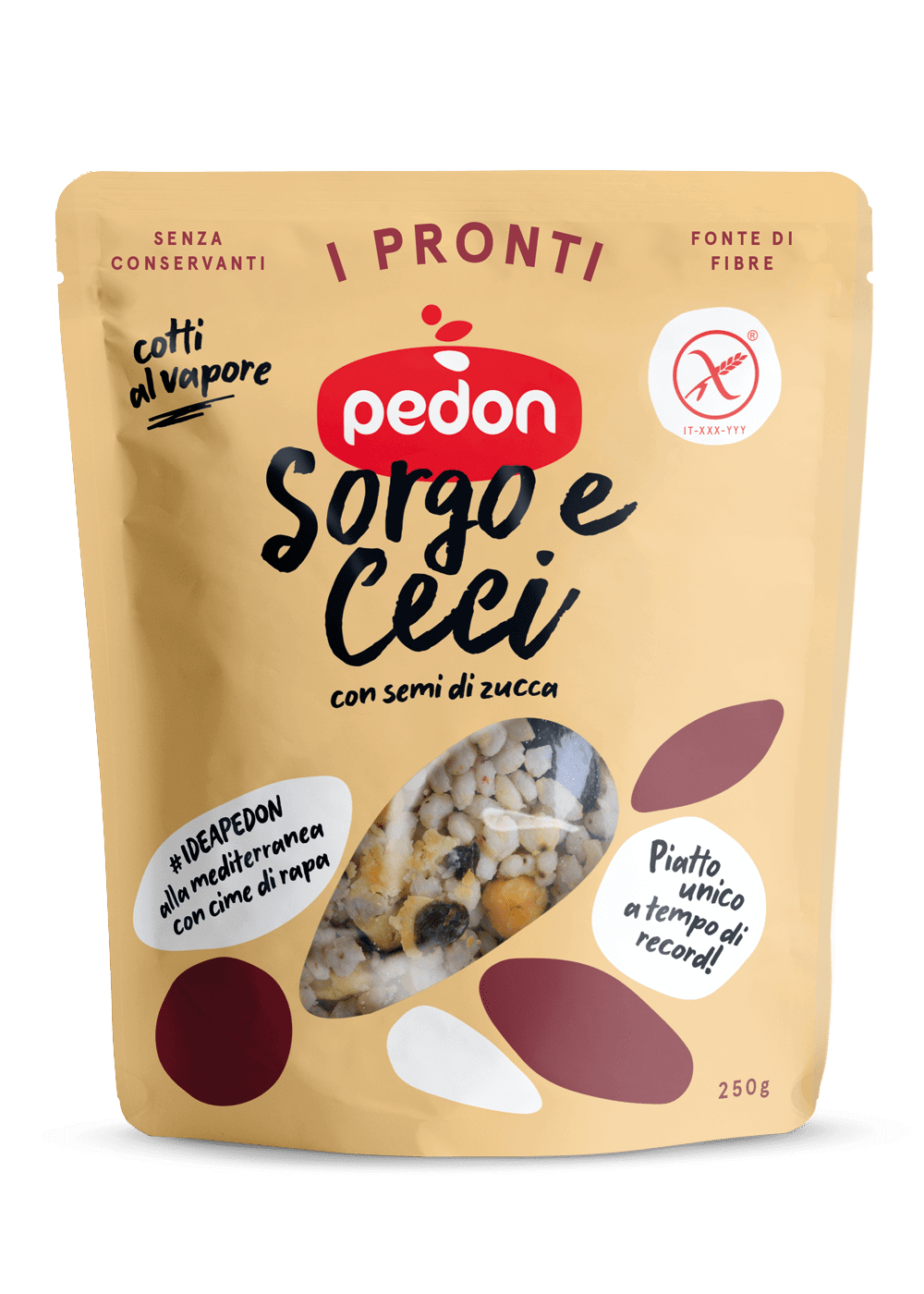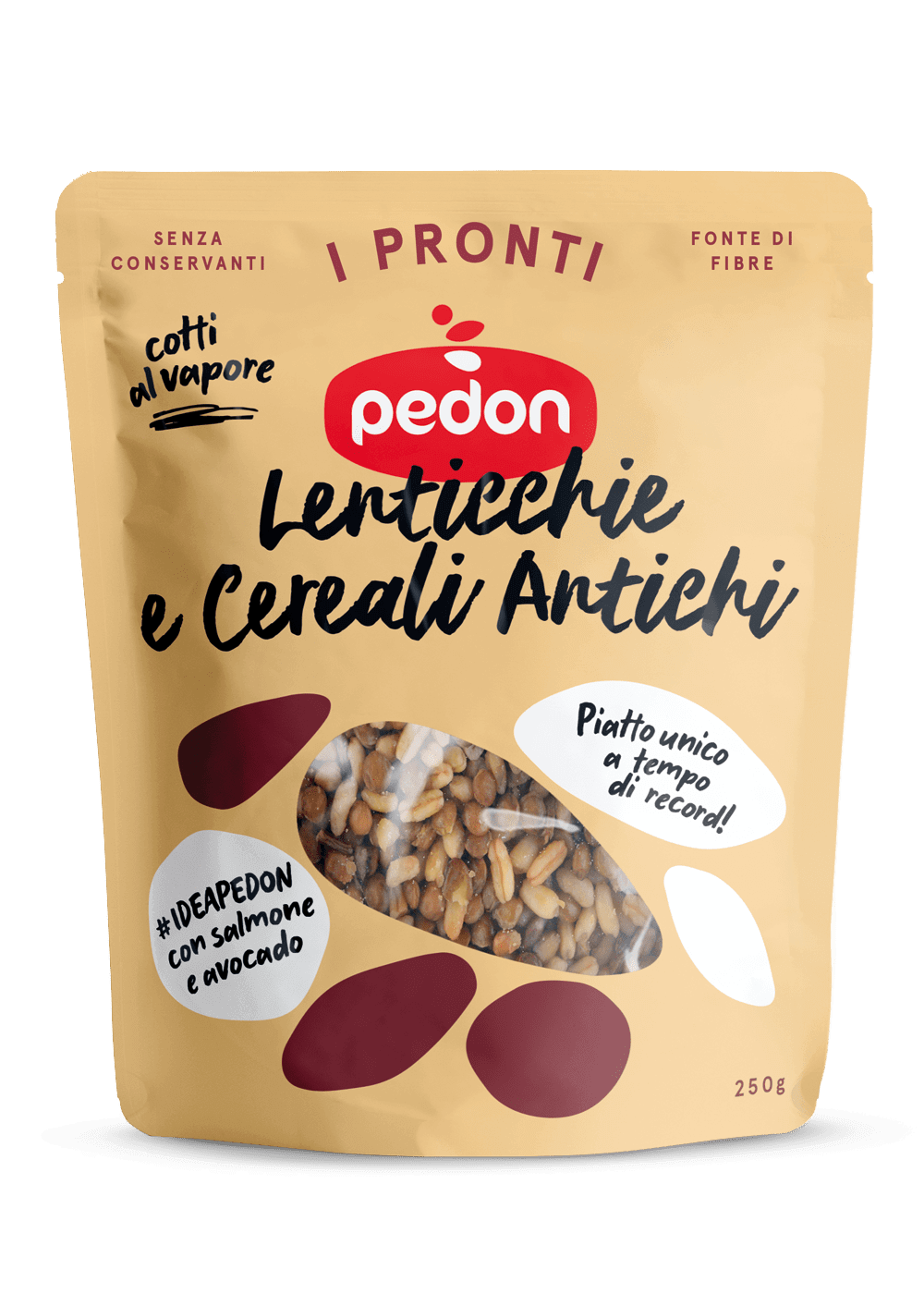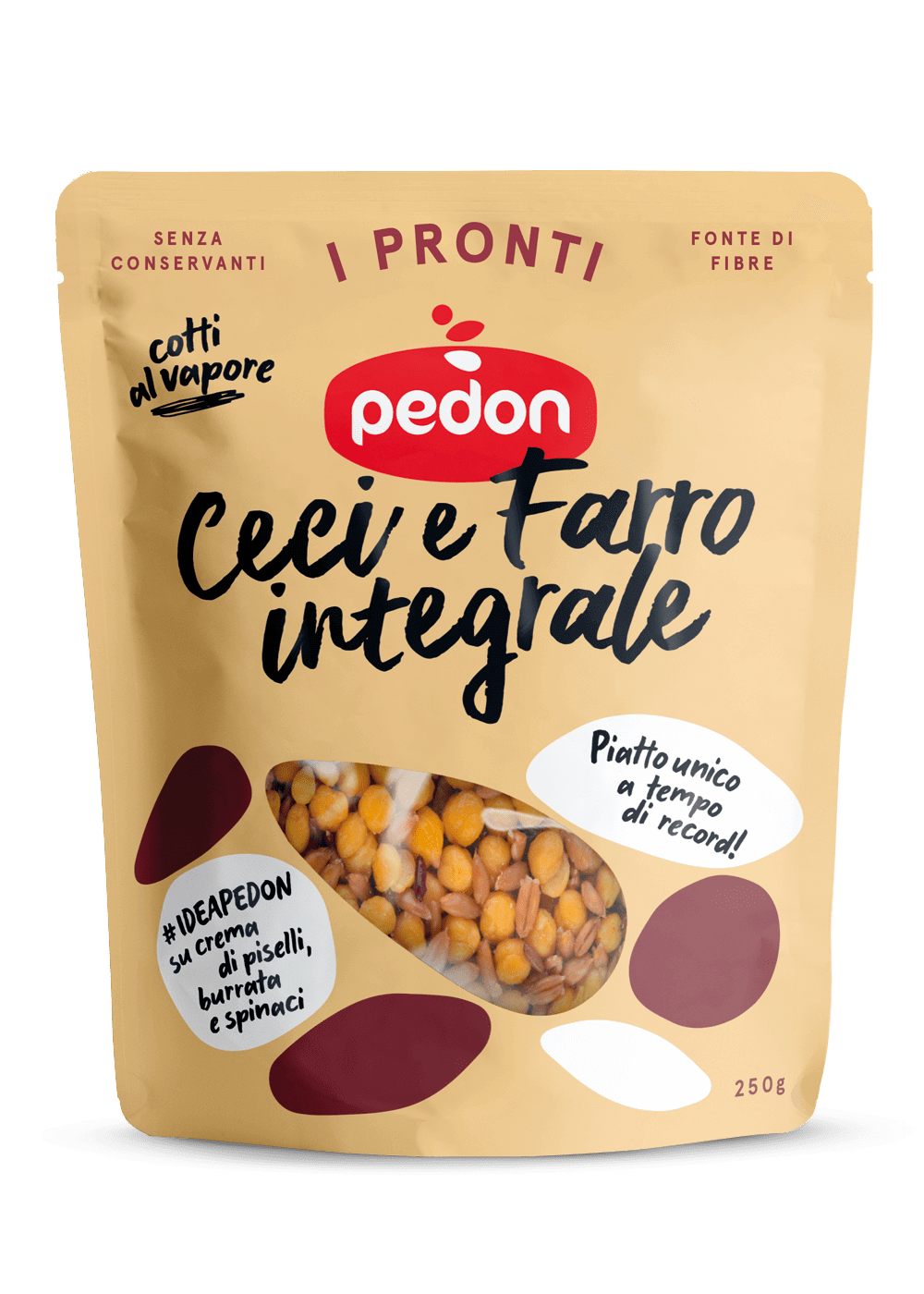 Find them out