We're an Italian family business that has ventured the world.
A lot of things have changed since we started out in the eighties,
while we have vowed never to change others.
Such as our interest towards new things,
the commitment to growing in a healthy and sustainable way, and enterprise.
We really haven't stopped in all these years.
More specifically, we have selected and processed 
our raw ingredients (grains, pulses and seeds)
for 35 years and yes, we know them well.
This is our story.
The Group is structured into 3 business units according to the control and management model of the entire "from field to fork" supply chain:
INDUSTRIAL
known as ACOS, this unit selects and sells the raw ingredients to the largest canning companies.
RETAIL
sells products for the big names in Italian mass retail.
You can see all the products
on this website.
CATERING
the new Green Station concept store combines authentic products and creativity by offering dishes based on pulses, grains and seeds.
Exports to over
30
countries
Export share
35%
out of total revenue
Guerrino Pedon and his sons Franco, Sergio and Remo start out as food wholesalers.
1970
Since they could never keep still, the four decide to stake on the processing and packaging of food products and buy their first packaging machine.
As well as being a close family, Pedon also becomes a firm in this year.
1984
Time to put down roots – the new location at Molvena opens.
1998
Introducing the new trade division, ACOS (Agricultural Commodity Supply).
1999
Pedon obtains certification
for organic and gluten-free products.
2000
ACOS Ethiopia is born, where Pedon goes one step further and opens a school.
2005
Save time and eat better?
This is the year of C'è di Buono, the first quick-cook meal line.
2006
To keep up with the times, Pedon introduces I Salvaminuti. Time it to believe it.
2008
ACOS Argentina is set up.
2010
The family grows, and Pedon introduces a third raw ingredient into its assortment: oily seeds.
2011
New doypacks, same attitude: a healthy, quick meal is possible, and the 90 secondi launch onto the market.
2014
Pedon lands in North America and asks itself "why stop at pasta if we can create More than pasta?" Pedon presents its pulse pasta.
2015
Eating with company is better. Green Station opens, the first Pedon restaurant in Milan, with dishes based on grains, seeds and pulses.
2017
2019
STAY CURIOUS

We're attracted by everything new, because only through encouraging the exchange of ideas can we launch innovation that creates value for the future.
PREPARE TO DREAM
We're dreamers, spontaneous and courageous.
Setting goals beyond apparent possibilities is the way
that we know to achieve ambitious results.
BE GENEROUS
We believe that our role goes far beyond mere profit. We therefore aspire towards healthy and sustainable growth which translates into lasting prosperity that is beneficial to society.
MAINTAIN COMMITMENT
We're aware that nothing is as great as something carried out with commitment.
Therefore, each day we bring into play all our talents,
without presumption and with total dedication.
To contribute to feeding
10 billion people without the need
for another planet.
Our mission
We want to raise awareness
of the importance of introducing grains, pulses
and seeds
 more frequently into our diet. 
This we do by making our products ever easier
and tastier, readily available in all forms,
 and promoting an approach to food free from rigid rules.
PROMOTE SUSTAINABLE AGRICULTURE
AND ITS DEVELOPMENT
We posed the question of how to move towards a sustainable future, and these are the answers 
we came up with: obtain certified quality, i.e. the best quality guarantee of raw ingredients, and work with an integrated supply chain, based on direct collaboration 
with farmers, according to principles of ethics
and sustainability.
A POSITIVE SOCIAL IMPACT FOR FUTURE GENERATIONS
We're focused on our present and the future of new generations, and for this reason we
 work continuously with a social and environmental sustainability approach which contributes
 to saving
our planet.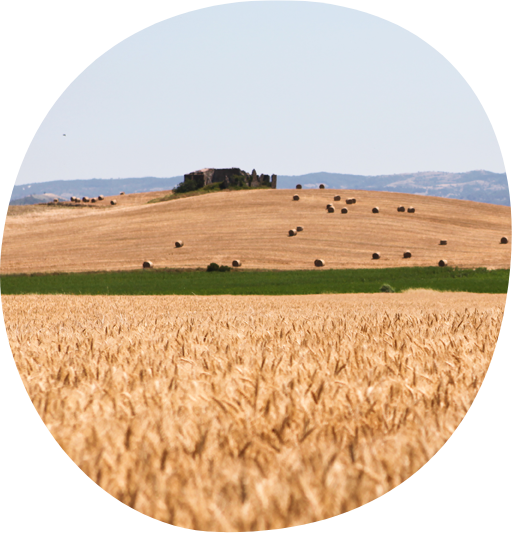 Our certifications
Every day our raw ingredients and products are checked to always ensure
our hallmark quality standards to our customers and consumers.
We work in accordance with specific national and international standards for maximum food safety,
as demonstrated by the various process and product certifications.
BRC A+ grade (unannounced audit)
Higher level IFS
Organic
Gluten free
Fair trade
Kosher
NO GMOs
PGI