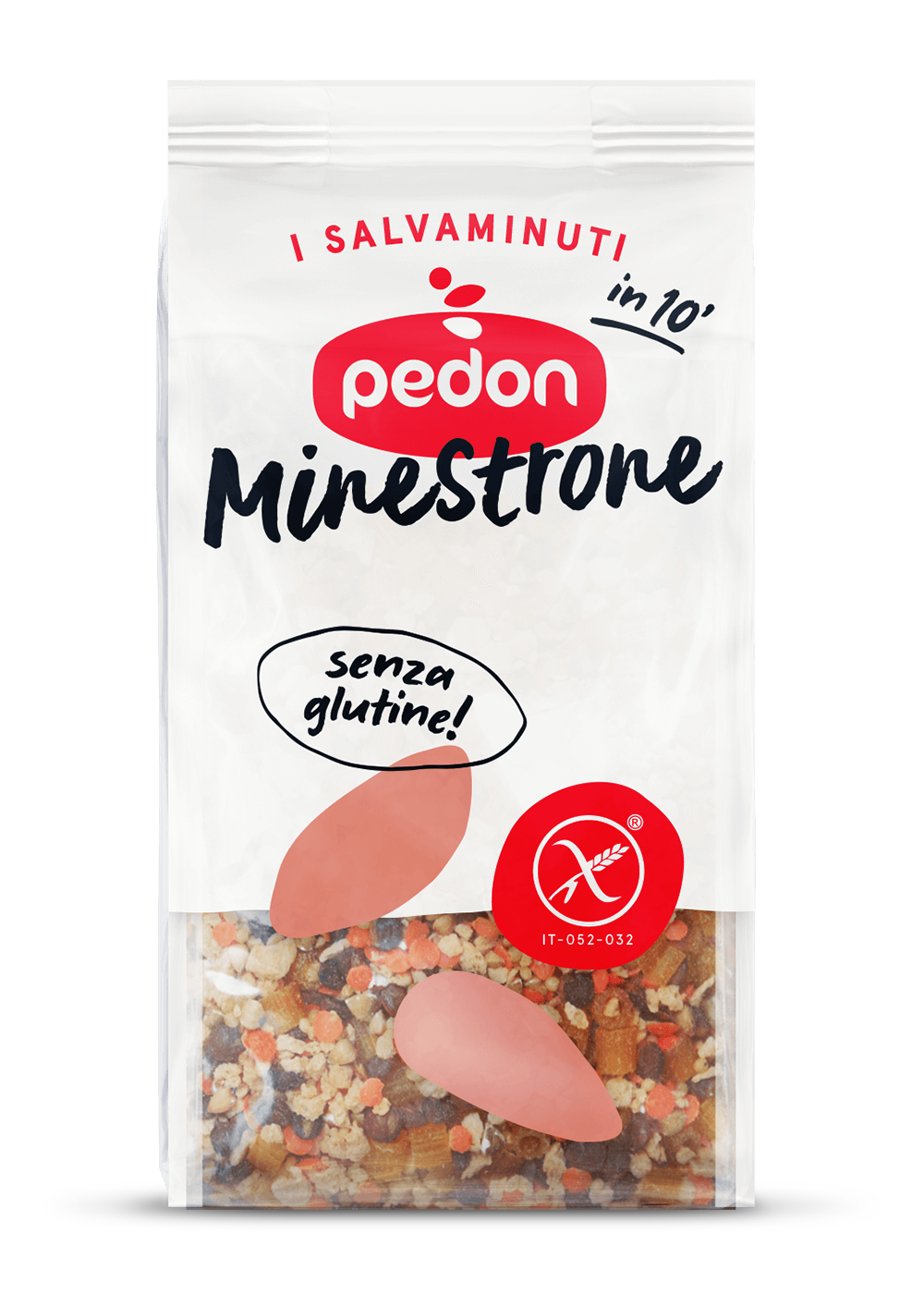 Ingredients
I Salvaminuti Minestrone
1 onion
1 carrot
1 celery stick
200 g porcini mushrooms
1.5 l vegetable stock
extra virgin olive oil, salt and pepper
parsley
15 minutes
Easy
3 people
Mountain minestrone
1.
In a pan, fry the diced onion, carrot and celery in a drizzle of oil. Add salt and pepper.
2.
Add the sliced porcini mushrooms and cook for 5 minutes.
3.
Pour in the Minestrone and stock, and cook for 10 minutes.
4.
Serve with a sprinkling of parsley, and let the goodness warm you up.