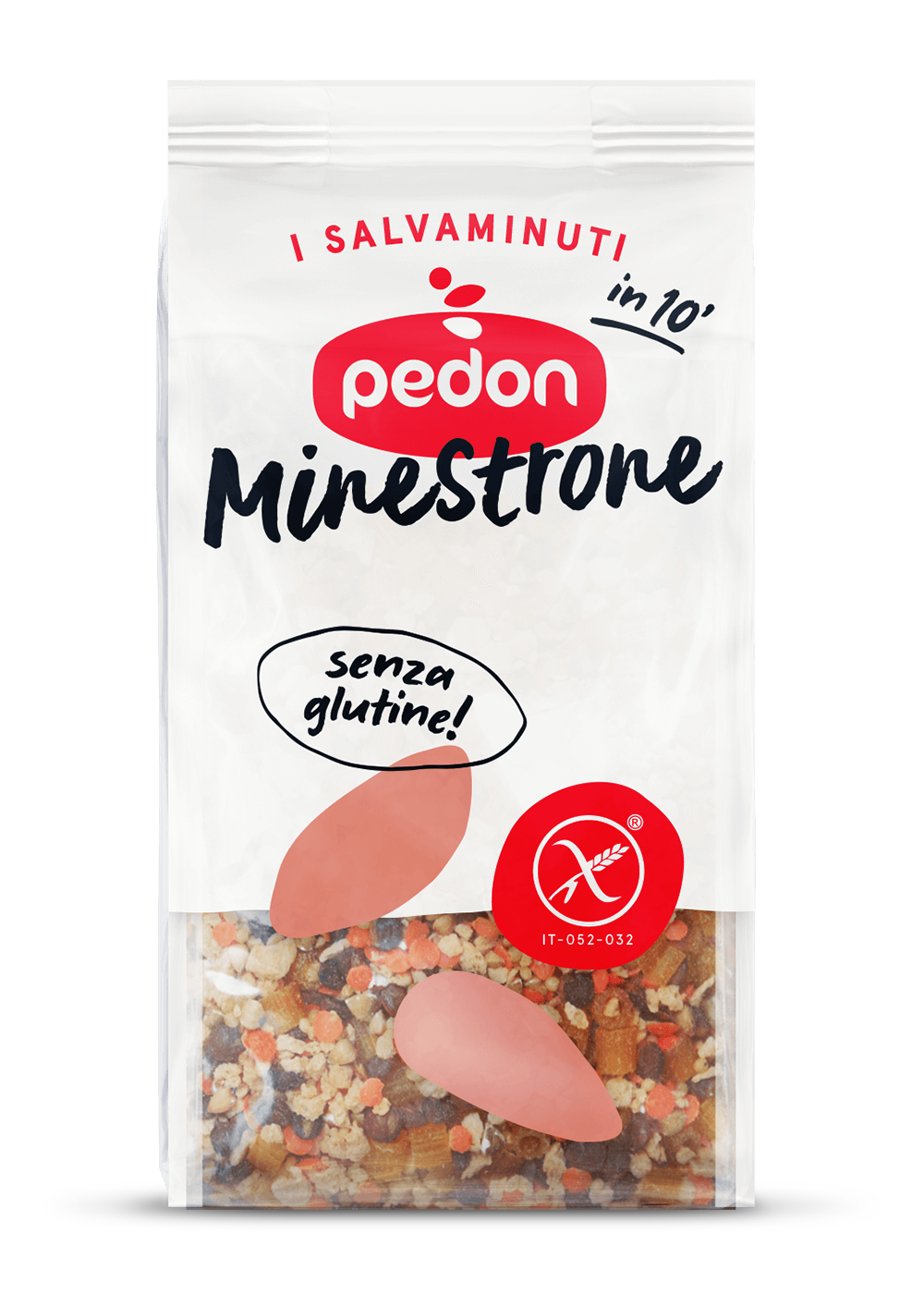 Ingredients
250 g I Salvaminuti Minestrone
vegetable stock
100 g beef
50 g diced cured ham
1 courgette
2 celery sticks
1 carrot
extra virgin olive oil, salt, pepper, parmesan
15 minutes
Easy
3 people
Beef minestrone
1.
Bring the stock to the boil and add the pieces of cured ham.
2.
After 5 minutes, remove the ham and add the vegetables and the diced beef. Add the Minestrone mix and cook for 10 minutes.
3.
Serve the minestrone with shavings of parmesan and a grind of pepper. Perfect for the cold winter nights.