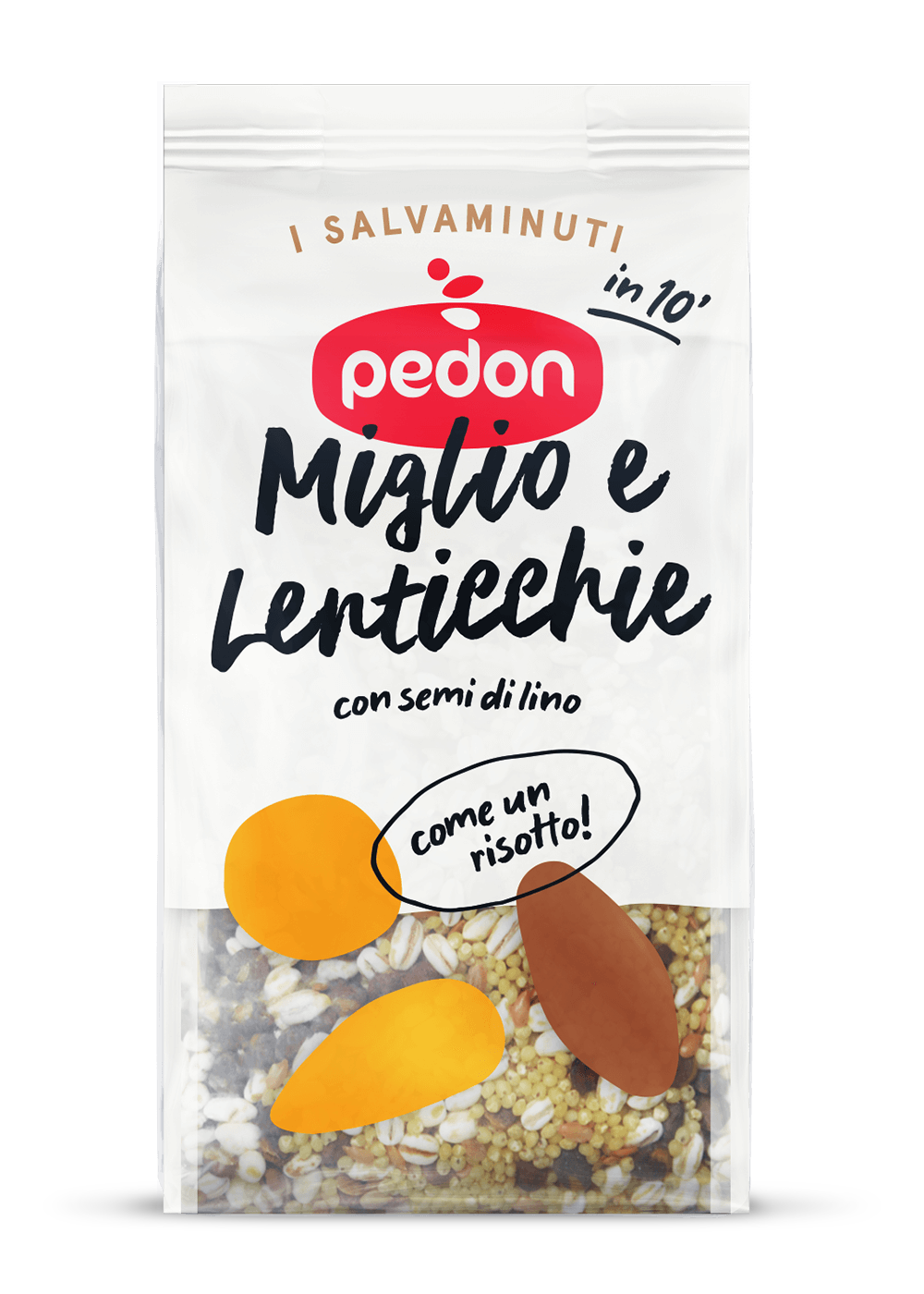 Ingredients
I Salvaminuti Millet and Lentils
1 l vegetable stock
1/2 red onion
200 g red radicchio
1/2 glass red wine
1 knob of butter
Parmesan
toasted chopped hazelnuts
15 minutes
Easy
3 people
Millet and lentils with red radicchio and hazelnuts
1.
Bring 1 l vegetable stock to the boil.
2.
In a pan, fry the finely chopped onion and red radicchio and add the red wine.
3.
Pour in the Millet and Lentils mix and add the vegetable stock a little bit at a time, stirring every now and then, for 10-12 minutes.
4.
Once cooked, add a knob of butter and some parmesan.
5.
Serve with the chopped toasted hazelnuts. What a sight to behold!