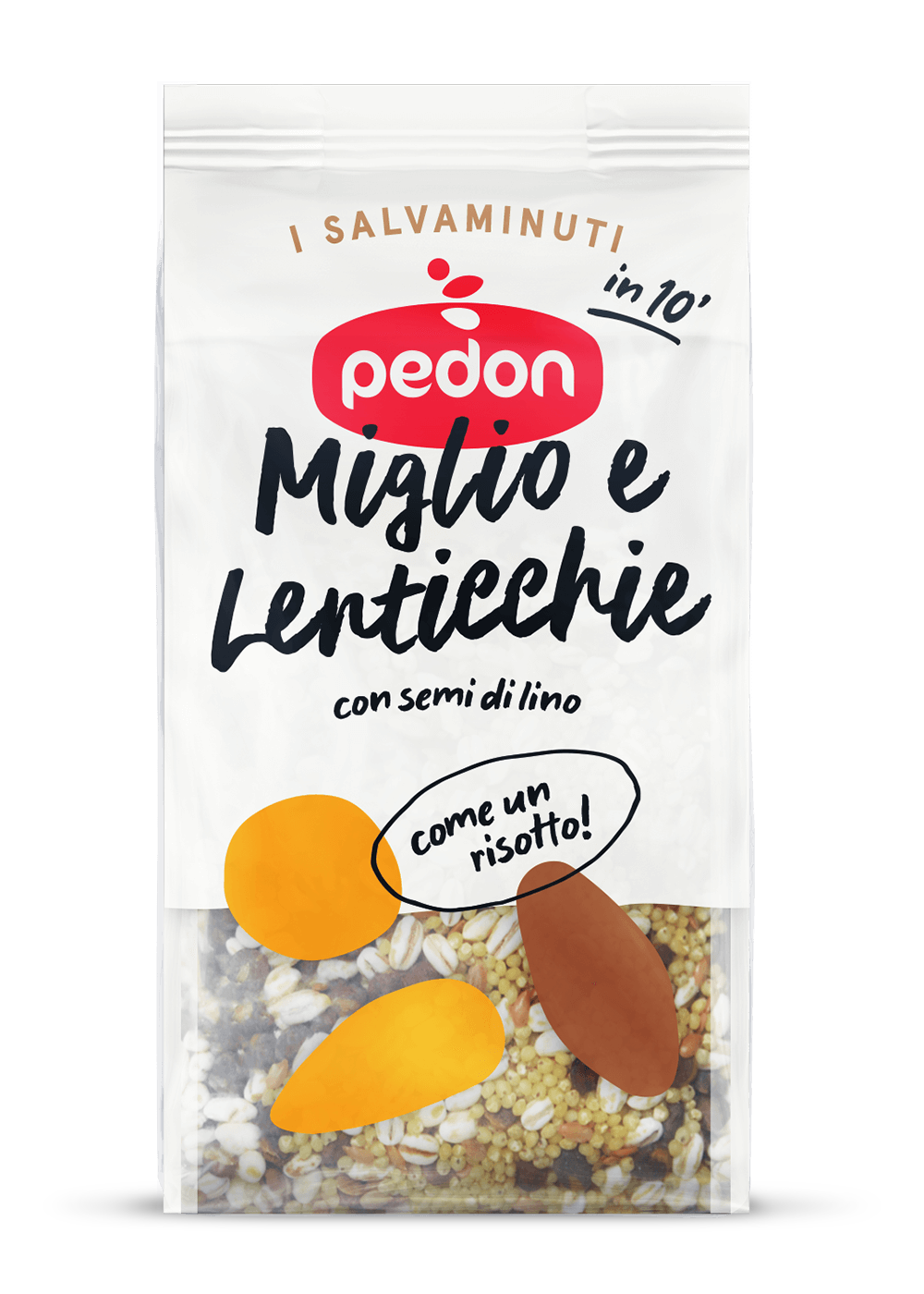 Ingredients
250 g I Salvaminuti Millet and Lentils
20 g grated parmesan
20 g butter
1 stick of celery
80 g speck
2 l vegetable stock (celery, carrot and onion)
1 leek
salt and extra virgin olive oil
Ice
20 minutes
Easy
3 people
Millet and lentil risotto with speck and celery juliennes
1.
Bring the stock to the boil. Separately, chop the leek and brown it in a pan. Add the Millet and Lentil mix, fry it off a little and add the warm stock.
2.
Continue adding stock for about 10 minutes.
3.
Separately, cut the speck and celery into juliennes. Put the celery in iced water.
4.
Brown the speck in a non-stick pan with a bit of extra virgin olive oil for about 5 minutes. Add the risotto and stir until cooked.
5.
Take the risotto off the heat and add the butter and parmesan. Adjust the salt and let it rest for about 2 minutes.
6.
Serve the risotto in a dish and garnish with celery juliennes. Enjoy!