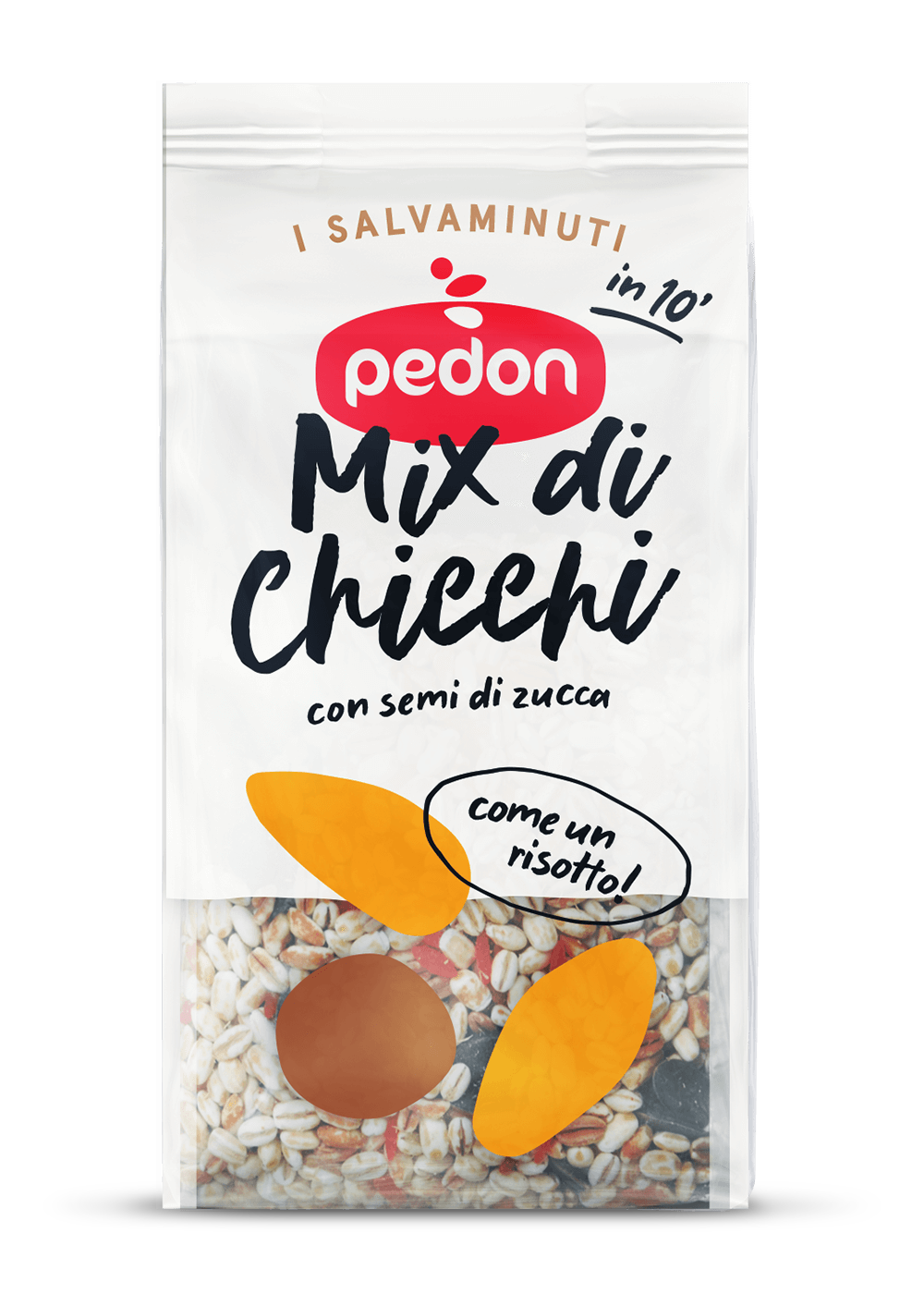 Ingredients
I Salvaminuti Multi Mix
1 l vegetable stock
1/2 onion, chopped
70 g speck, sliced
70 g brie
extra virgin olive oil, salt and pepper
15 minutes
Easy
3 people
Multi mix with brie and speck
1.
Bring the vegetable stock to the boil.
2.
Fry the chopped onion in a pan, add the Multi Mix and pour in the vegetable stock a little bit at a time, stirring every now and then, for 10-12 minutes.
3.
Meanwhile, in another pan, fry the strips of speck in a drizzle of oil.
4.
Once cooked, add the Multi Mix and the brie cut into little pieces. Cook until creamy.
5.
Serve with the crunchy speck and enjoy the spectacle.