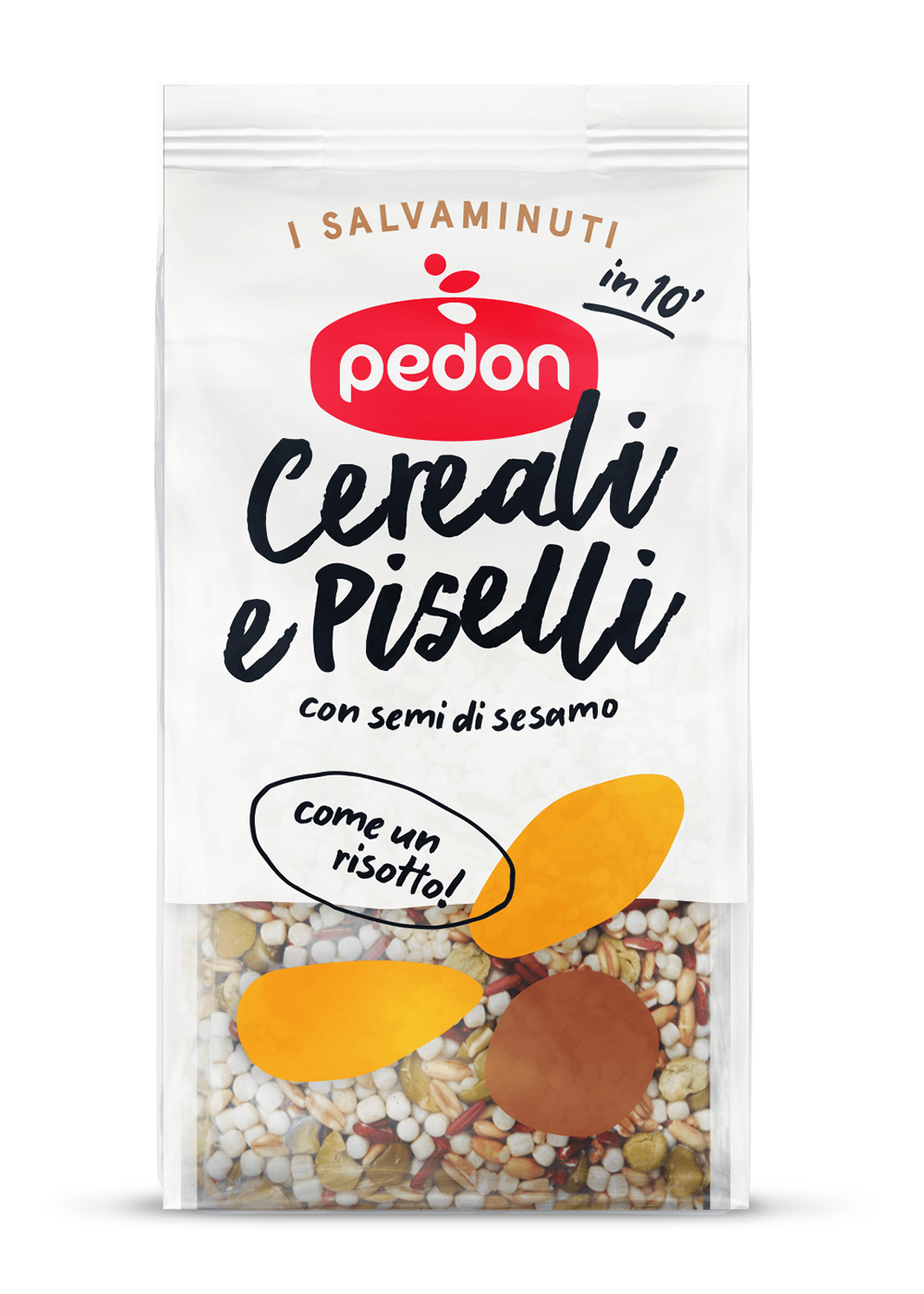 Ingredients
I Salvaminuti Grains and Peas
1 l vegetable stock
1 onion
2 courgettes
100 g smoked salmon
extra virgin olive oil, salt and pepper
15 minutes
Easy
3 people
Grains and peas with courgette purée and salmon
1.
Bring the vegetable stock to the boil. In the meantime, fry the chopped onion and diced courgette in oil for 2 minutes.
2.
Once cooked, blend to create a purée. Add the Grain and Pea mix to the purée and add the stock a little bit at a time, stirring every now and then, for 10-12 minutes.
3.
Once cooked, add pieces of the smoked salmon and serve with a grind of pepper.