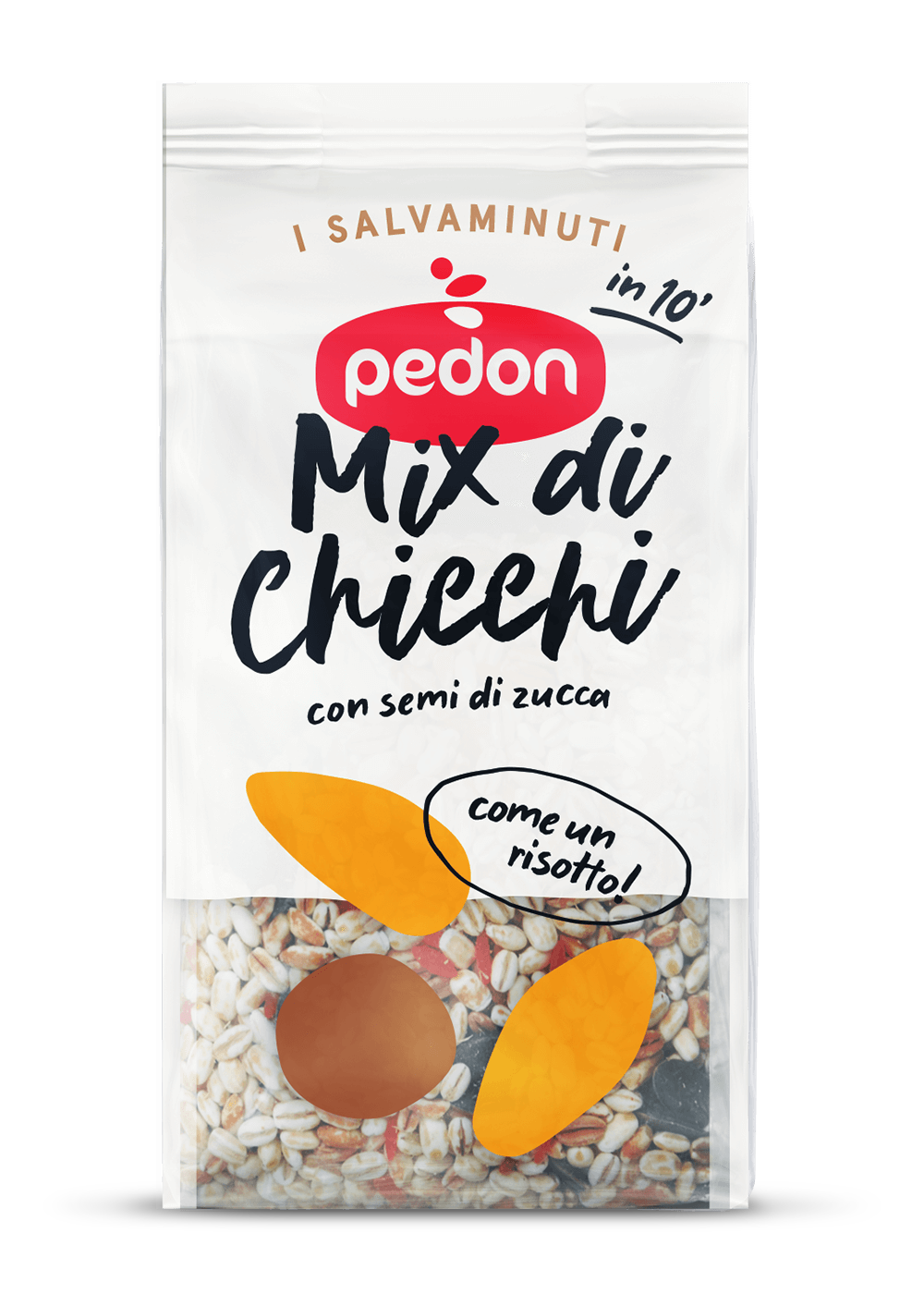 Ingredients
250 g I Salvaminuti Multi Mix
30 g grated parmesan
20 g butter
60 g taleggio cheese
2 tablespoons of honey
20 ml balsamic vinegar
100 g mixed mushrooms (button, chiodini and shiitake)
2 l vegetable stock (celery, carrot and onion)
1 red onion
salt and extra virgin olive oil
20 minutes
Easy
3 people
Multi mix risotto with marinated mushrooms and taleggio cheese
1.
Bring the stock to the boil. Separately, chop the leek and brown in a pan. Add the Multi mix, fry it off a little and add the warm stock.
2.
Wash the mushrooms well, roughly chop and fry in a very hot non-stick pan for 4 minutes.
3.
In a small saucepan, heat up the balsamic vinegar and honey marinade. When ready, add the mushrooms and let them rest for 3 minutes.
4.
Remove the risotto from the heat, add the butter, parmesan and taleggio cheese, adjust the salt, stir and let it rest for 2 minutes.
5.
Transfer to a serving dish together with the mushrooms and a couple of drops of the marinade. More than just a dish, this is a work of art.