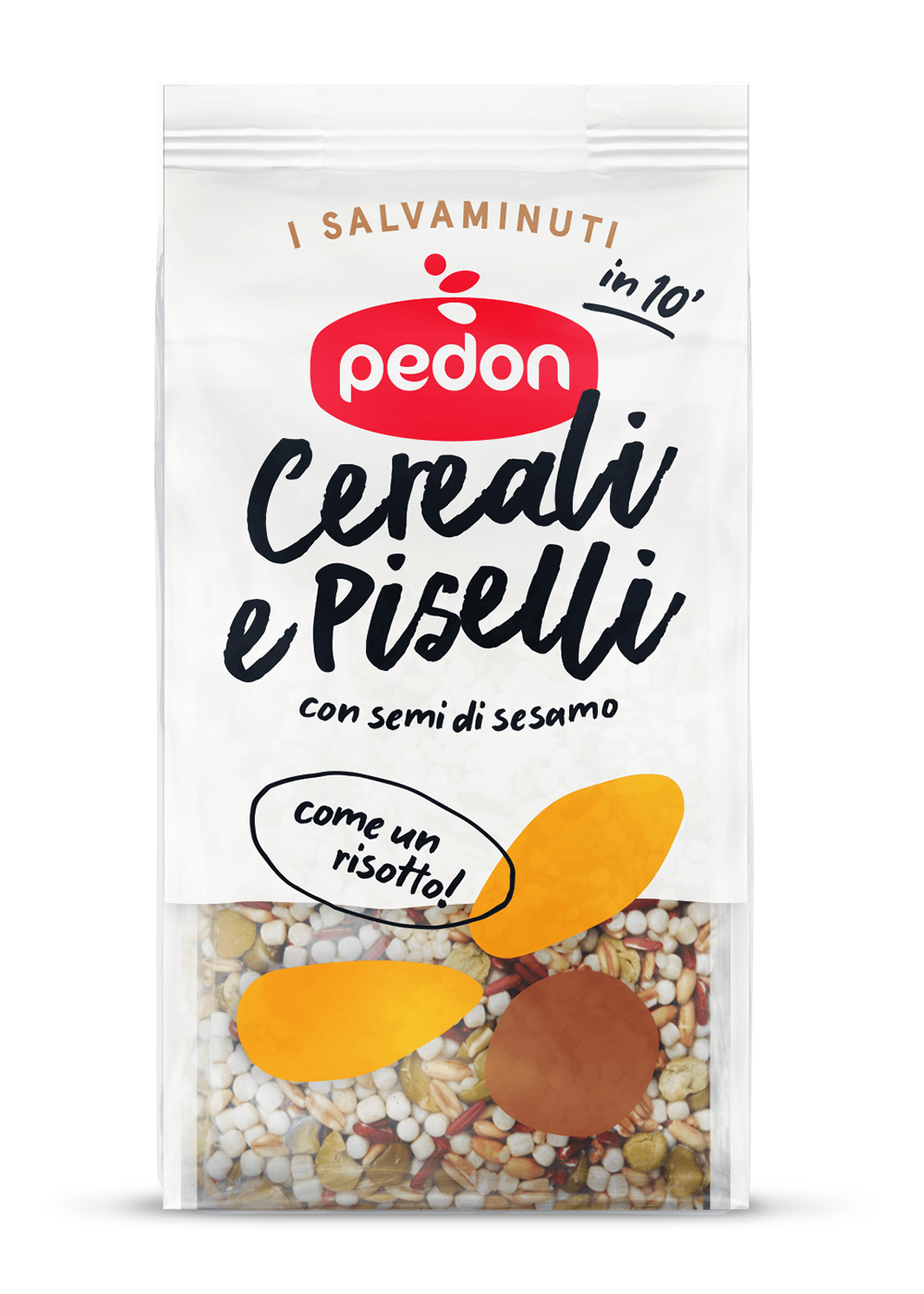 Ingredients
250 g I Salvaminuti Grains and Peas
40 g grated parmesan
30 g butter
saffron (strands)
lemon zest
2 l vegetable stock (celery, carrot and onion)
1 red onion
salt and extra virgin olive oil
20 minutes
Easy
3 people
Saffron grain and pea risotto
1.
Bring the stock to the boil. Separately, finely chop the onion and brown it in a pan. Add the Grain and Pea mix, fry it off a little and add the warm stock.
2.
Continue adding stock for about 10 minutes. Then add the saffron and a pinch of salt.
3.
Stir on a medium heat for a further 5-6 minutes. When ready, remove the pan from the heat and add the butter and parmesan, cover with a lid and let it rest for 2 minutes.
4.
Serve the risotto and decorate with a couple of saffron strands. A work of art!