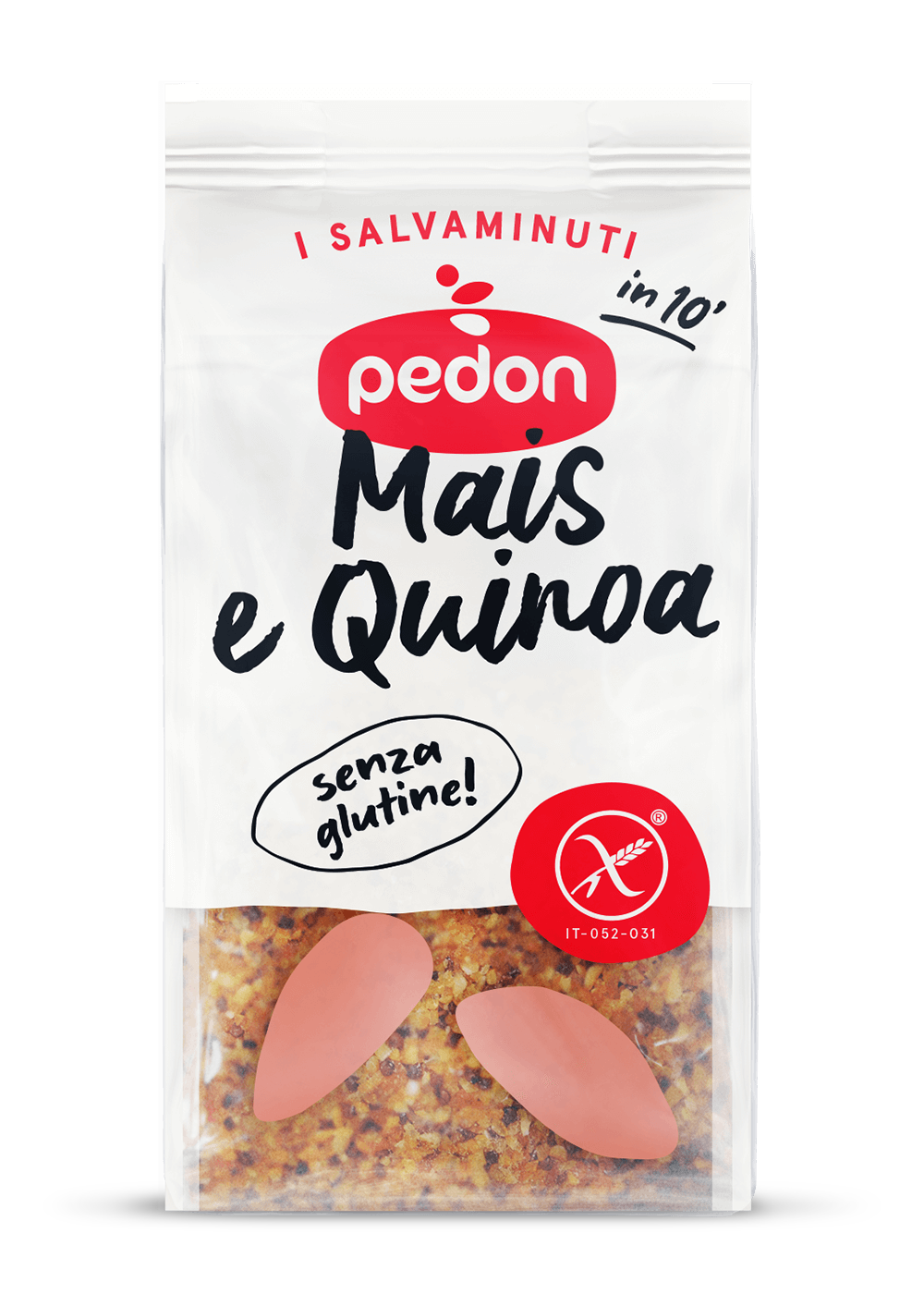 Ingredients
250 g I Salvaminuti Maize and Quinoa
40 g red cabbage
100 ml milk
100 ml fresh cream
60 g cheese mix (semi-soft, hard and piquant)
200 g asparagus
20 g rocket
20 g carrot
salt and extra virgin olive oil
20 minutes
Easy
3 people
Maize and quinoa with red cabbage, asparagus and cheese fondue
1.
Heat up the cream and milk, add the cheese and salt to taste. Cook in a bain marie, stirring with a whisk, for 4 minutes.
2.
Cook the Maize and Quinoa in a pan in plenty of salted water for 10 minutes.
3.
Peel and boil the asparagus for 6 minutes, drain and put in iced water.
4.
Cut the red cabbage, carrots and rocket into small pieces and season with oil and salt. Add the vegetables to the cooked Maize and Quinoa mix.
5.
Place in a ring mould, add the asparagus and finish with the cheese fondue. Exquisite.