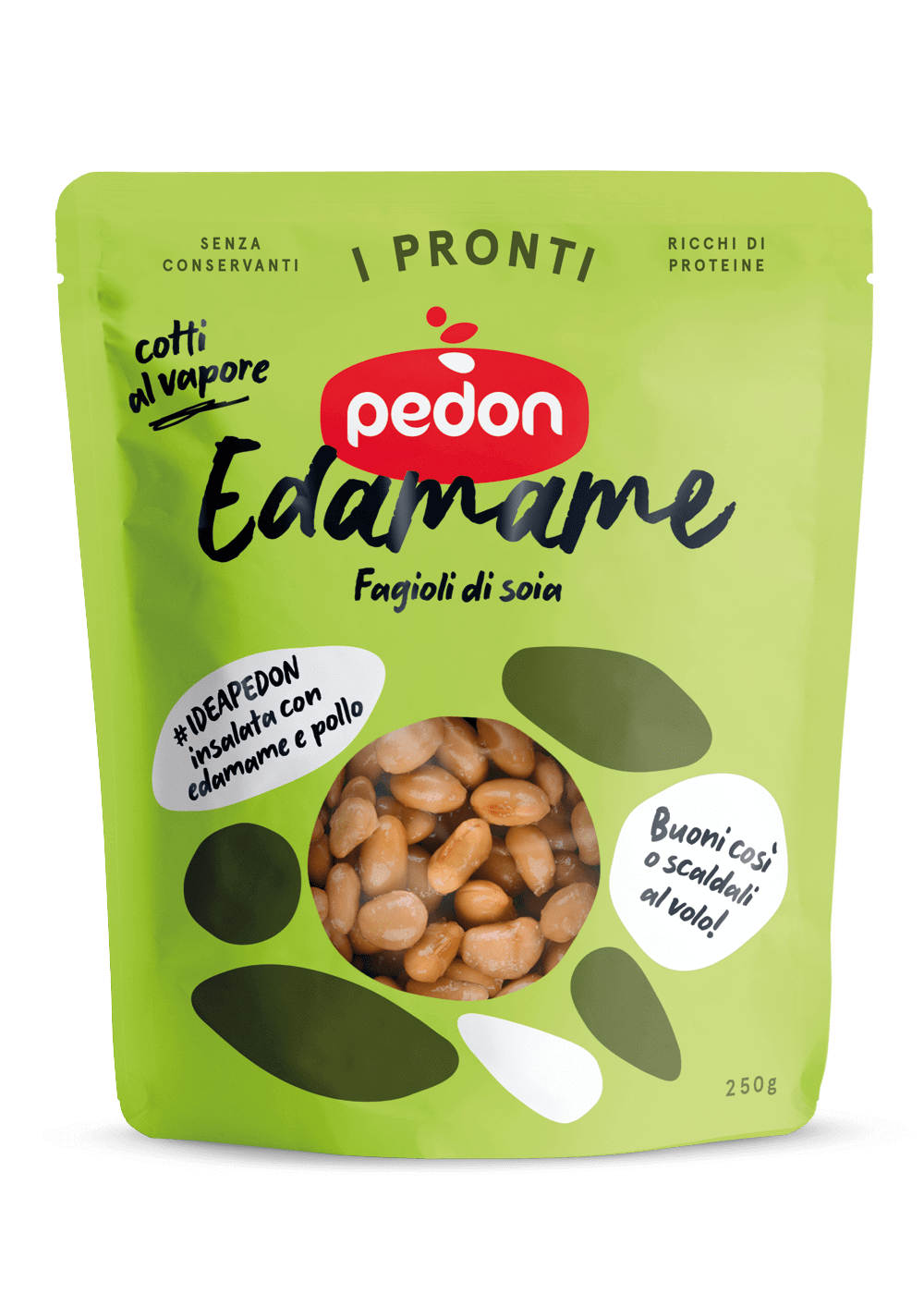 Ingredients
250 g edamame soybeans
100 g escarole
60 g radicchio
250 g sliced chicken breast
80 g blanched almond flakes

salt, chilli, rosemary and extra-virgin olive oil to taste
15 minutes
Easy
3 people
Warm edamame and chicken salad
1.
Wash and thinly slice the escarole and radicchio.
Cut the chicken into strips and brown in a pan for 2 minutes with a drizzle of oil and chopped rosemary. Add the edamame and cook for another minute.
2.
Meanwhile briefly toast the almonds in a pan with the chilli, salt and a drop of oil.
3.
Serve the edamame and chicken on a bed of escarole and radicchio, and sprinkle over a handful of the toasted almonds. The look in your guests' eyes will say it all.