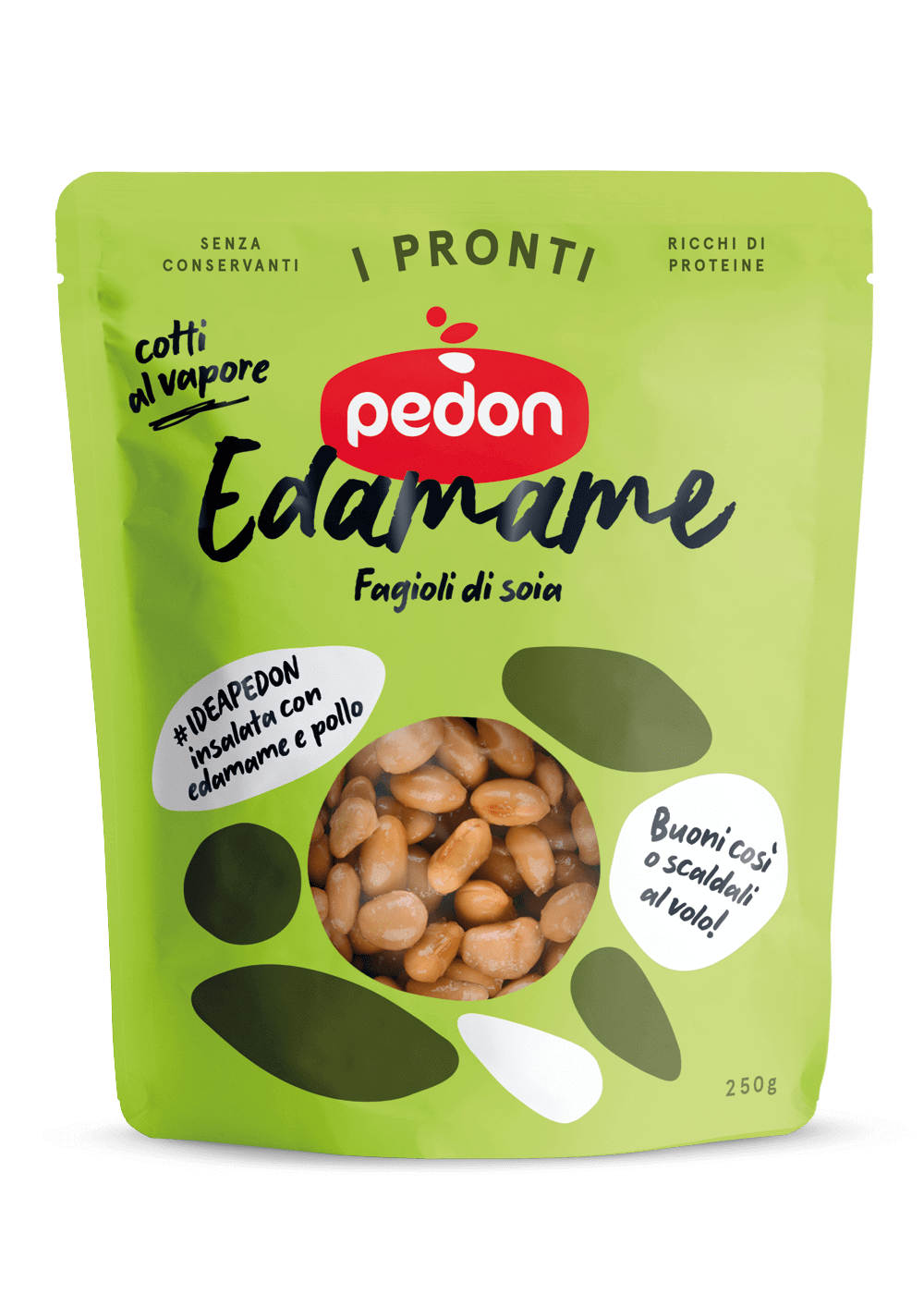 Ingredients
• 250 g edamame
• 8 taco shells
• 20 red or white prawns
• 1/2 pineapple
• fresh or dried coconut flakes, as required
• extra-virgin olive oil, salt and fresh chilli to taste
15 minutes
Facile
4 people
Tacos with edamame and roasted prawns
1.
Cut the pineapple into cubes of approximately 2 cm, add a drizzle of oil, a pinch of salt and roast in a preheated non-stick pan for less than 1 minute per side. Remove from the pan, cover with a little absorbent paper and leave to cool at room temperature.
2.
In the same pan add a drizzle of oil and the fresh chilli, chopped. Roast the previously shelled prawns for about 3 min., add the edamame and sauté it all for a further 2 min. Remove from the heat and adjust the salt.
3.
Fill the tacos with the various ingredients and arrange them on a serving dish. Finish off the dish with the coconut flakes and roasted pineapple cubes.