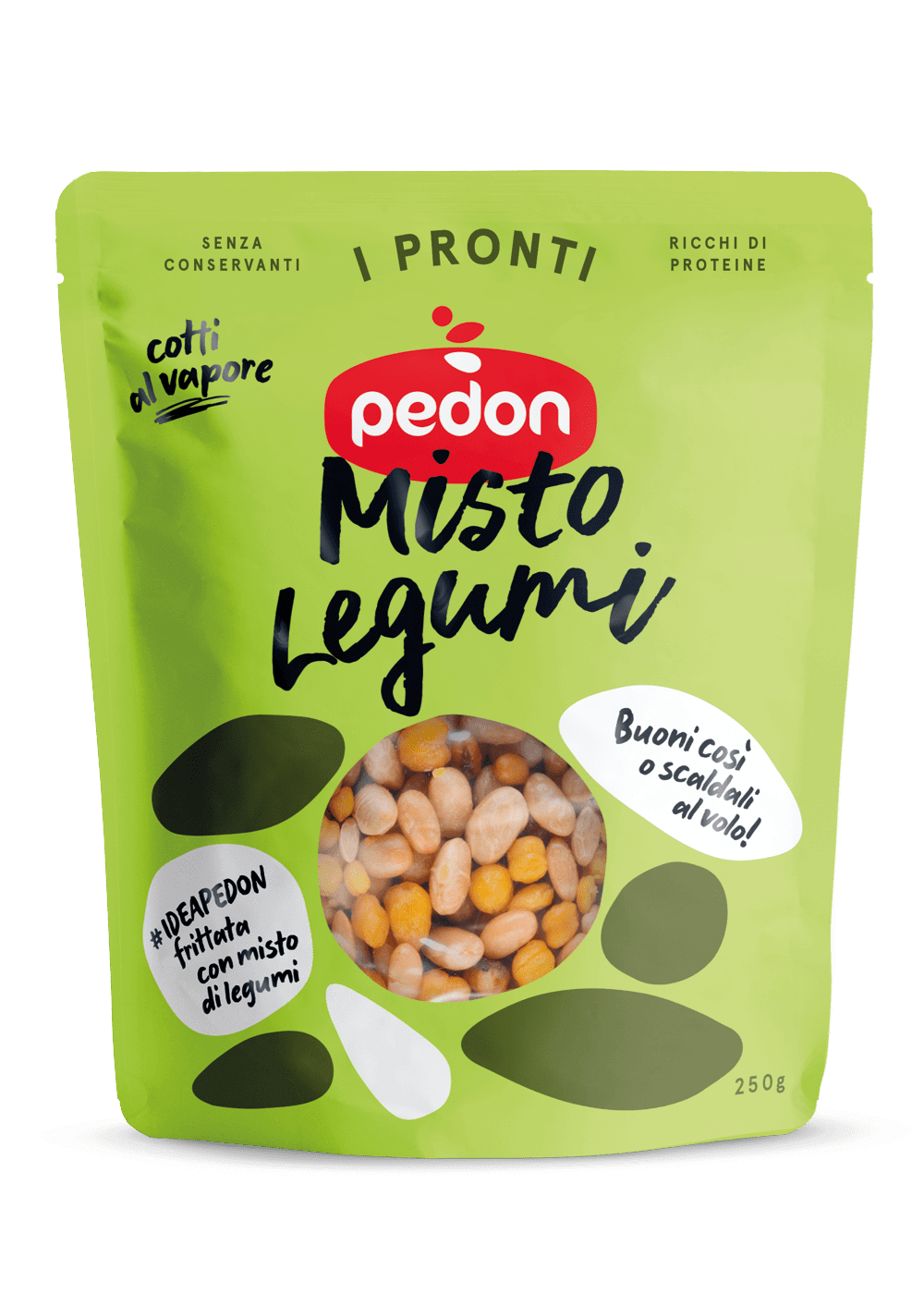 Ingredients
250 g mixed pulses
60 g rocket
40 g parmesan
 30 g chopped onion
5 eggs
1 vine tomato
1 lime
salt, pepper, oregano and extra-virgin olive oil to taste
15 minutes
Easy
4 people
Frittata with mixed pulses
1.
Dice the tomato and dress with oregano, salt, pepper and a drizzle of oil.  Beat the eggs with the mixed pulses in a dish, add the parmesan, the onion, the rocket
and the tomatoes. Add salt and pepper to taste.
2.
Cook over a low flame for 10 minutes with the lid on, then flip the frittata over and finish cooking uncovered for another 2 minutes. Serve the frittata with grated lime zest and enjoy.