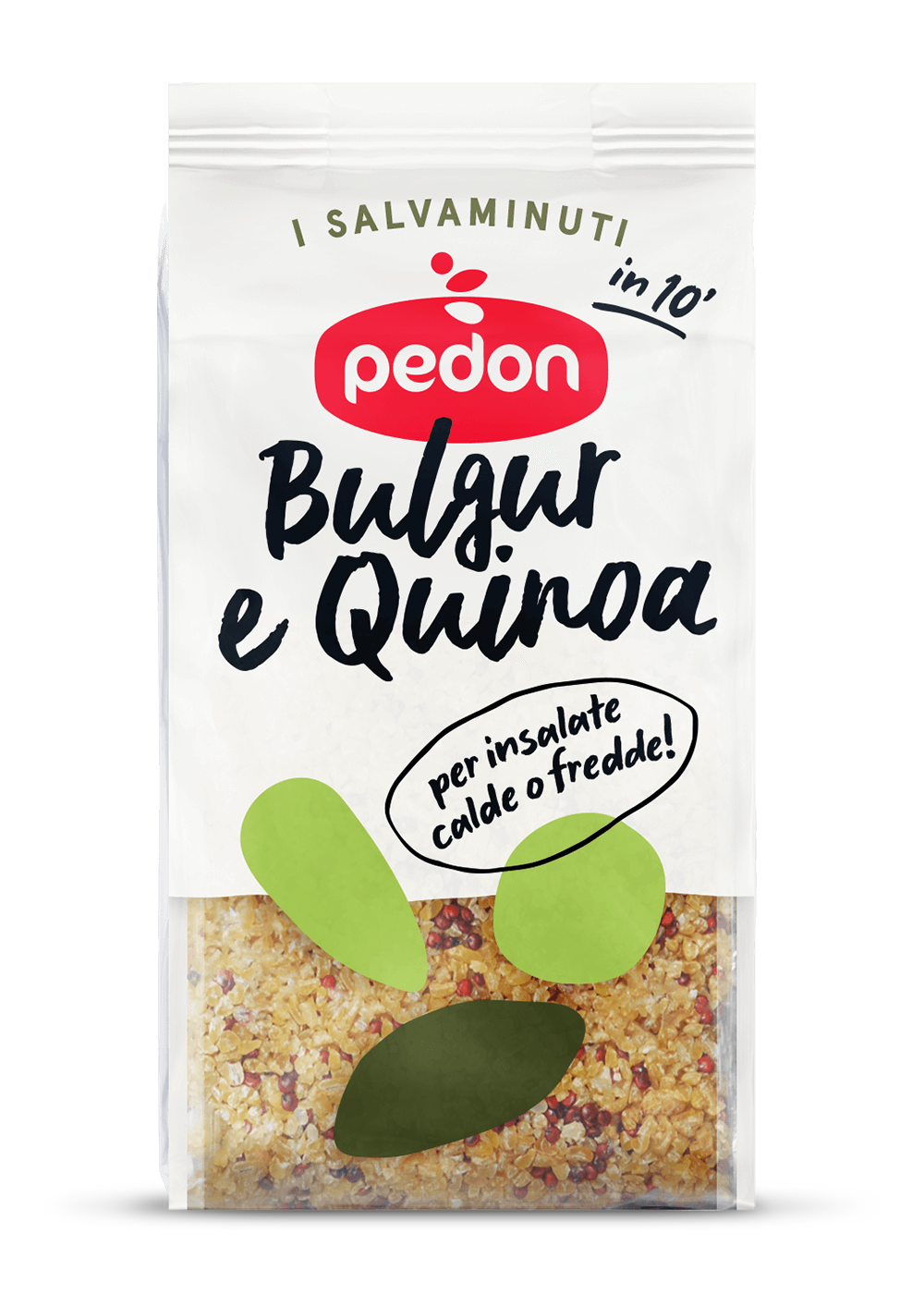 Ingredients
250 g I Salvaminuti Bulgur and Quinoa
140 g sliced turkey breast
1 lime
1 avocado
1/2 pineapple
extra virgin olive oil, salt and pepper
10 minutes
Easy
3 people
Turkey breast with bulgur and quinoa salad
1.
Cook the Bulgur and Quinoa mix in plenty of salted water for 10 minutes.
2.
Meanwhile, cut the avocado into cubes. Add the lime juice.
3.
Prepare and dice the pineapple.
4.
Once cooked, drain the Bulgur and Quinoa and add the avocado and pineapple.
5.
Plate up the salad with the sliced turkey breast. Season with a drizzle of extra virgin olive oil. Enjoy!