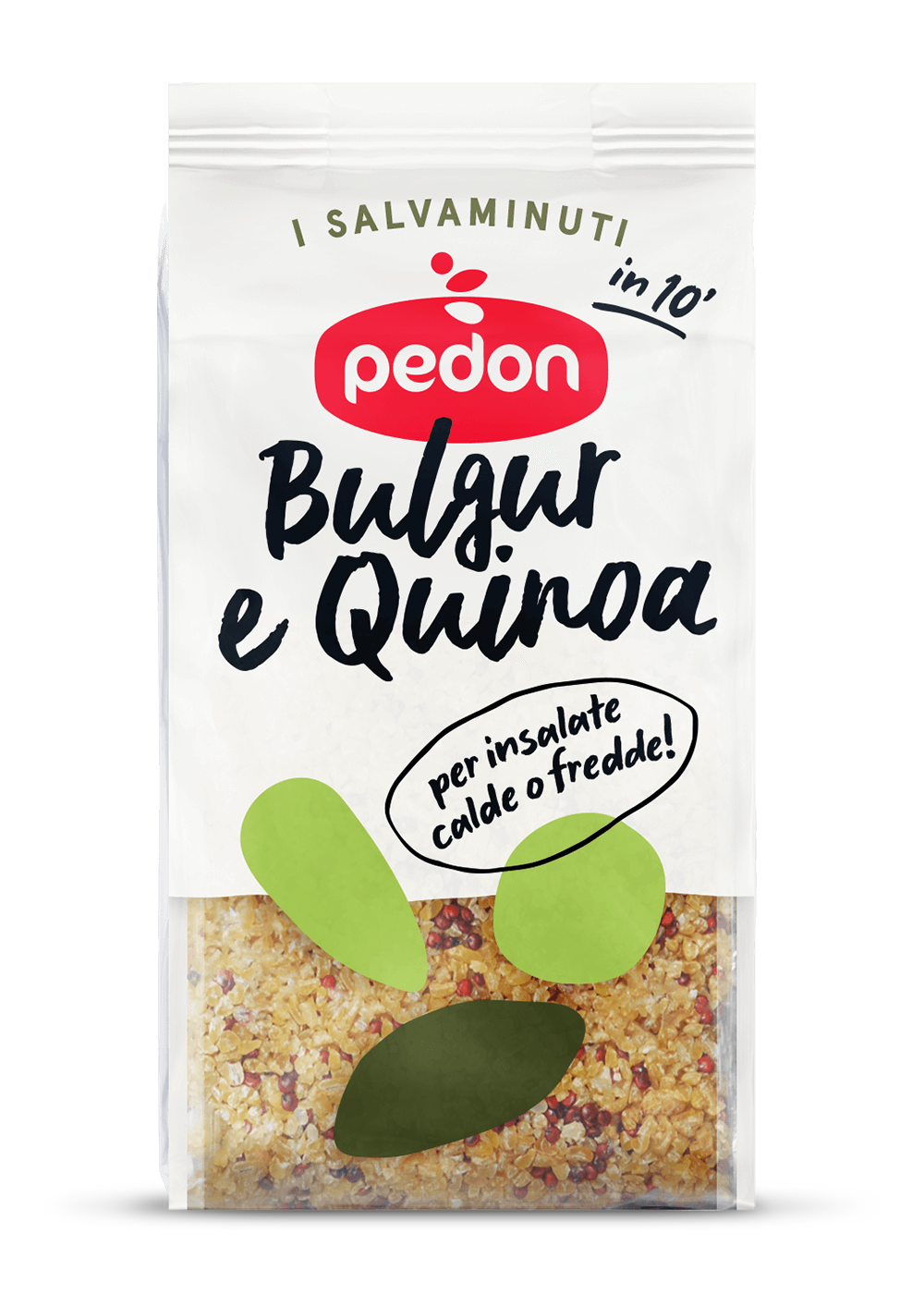 Ingredients
I Salvaminuti Bulgur and Quinoa
1 courgette
100 g prawns
lemon juice
salt, black pepper and extra virgin olive oil
parsley
15 minutes
Easy
3 people
Bulgur and quinoa with courgettes and prawns
1.
Cook the Bulgur and Quinoa mix according to the instructions on the packet.
2.
Meanwhile, dice the courgette and fry in a drizzle of oil for 5 minutes.
3.
Add the prawns, cook with the lemon juice for 1 minute and season with salt and pepper.
4.
As soon as the Bulgur and Quinoa is cooked, add to the pan and cook with the courgette and prawns.
5.
Serve with a sprinkling of parsley and wait for the compliments to come flooding in.