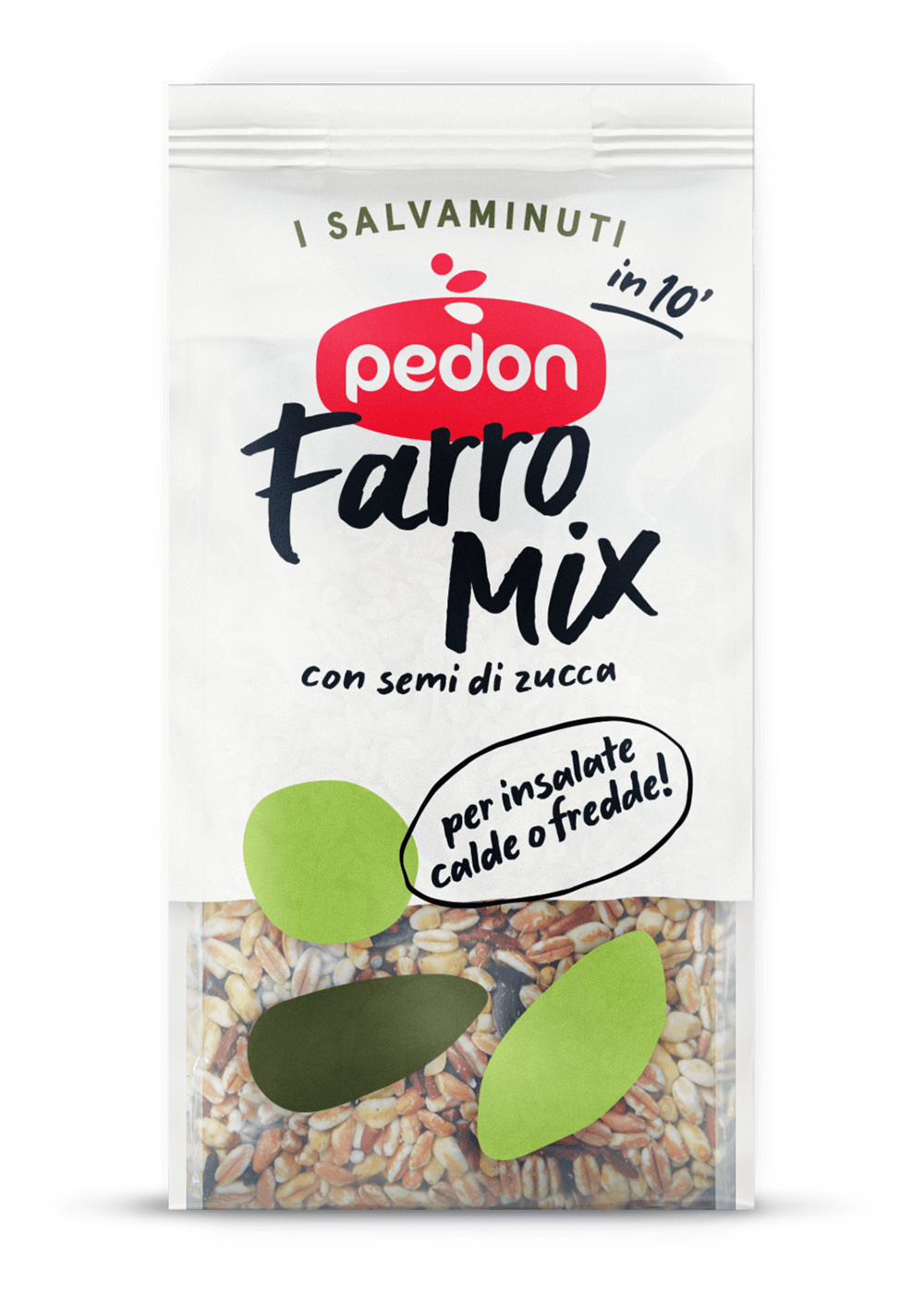 Ingredients
250 g I Salvaminuti Spelt with Pumpkin Seed Mix
1 radicchio
1 fennel
40 g spicy provola cheese
30 g breadcrumbs
30 g parmesan
extra virgin olive oil and salt
20 minutes
Easy
3 people
Timbale of spelt mix with radicchio and fennel gratin
1.
Cook the Spelt with Pumpkin Seed Mix in plenty of salted water for 15 minutes.
2.
Once cooked, drain and add the grated parmesan and a drizzle of olive oil.
3.
Put the mix in a round oven dish and add the breadcrumbs. Bake at 200°C for 5 minutes.
4.
Cut the radicchio and fennel into pieces and place in an dish lined with parchment paper with a drizzle of oil and the finely sliced provola cheese. Finish off with a sprinkling of breadcrumbs. Add salt and bake at 170°C for 12 minutes.
5.
Turn the timbale out onto a plate and finish off with the radicchio and fennel gratin. What a wonderful dish!