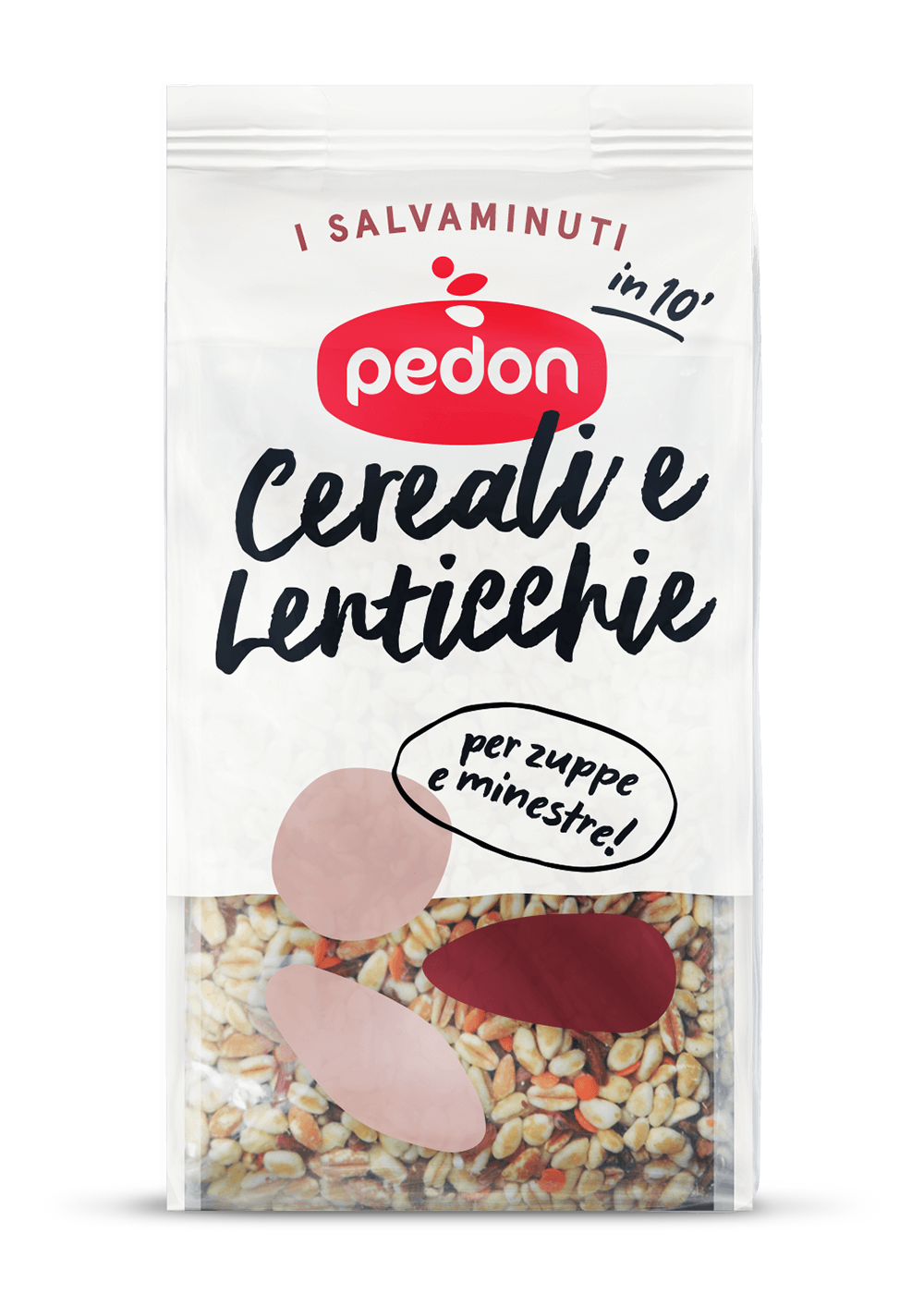 Ingredients
I Salvaminuti Grains and Lentils
1 onion
1 carrot, diced
2 vine tomatoes
1.5 l vegetable stock
1 clove of garlic
extra virgin olive oil, salt, pepper and chili pepper
10 minutes
Easy
3 people
Spicy soup
1.
In a pan, fry the onion and diced carrot in a drizzle of oil.
2.
Add the Grains and Lentils mix and the 1.5 l of vegetable stock and boil for 10-12 min.
3.
Meanwhile, chop the vine tomatoes into cubes and let them marinate with the oil, salt, pepper, clove of garlic and chili pepper.
4.
Once the soup is cooked, add the marinated tomatoes and salt and pepper to taste.
5.
Serve the hot soup with a drizzle of chili oil.