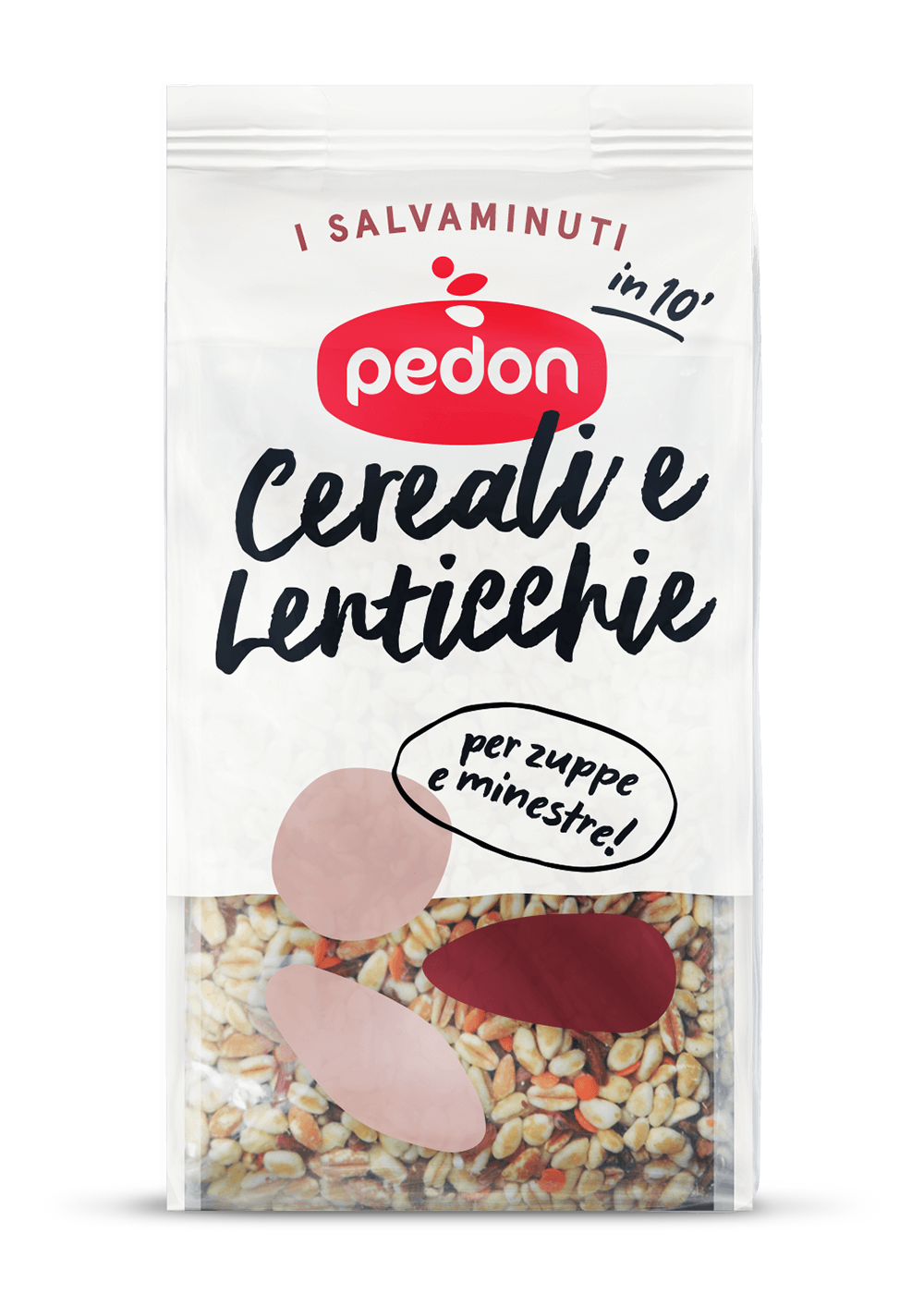 Ingredients
250 g I Salvaminuti Grains and Lentils
100 g broccoli
80 g pumpkin
1 red onion
vegetable stock
curry powder, salt, sage and extra virgin olive oil
15 minutes
Easy
3 people
Grain and lentil soup with broccoli and curried pumpkin
1.
Cook the grains in plenty of salted water for 10 minutes.
2.
Separately, cut the broccoli into little florets and the pumpkin into cubes. Add the curry powder, a pinch of salt and the sage and mix.
3.
Chop and brown the onion in a drizzle of oil, add the broccoli and pumpkin and cook together for 6 minutes.
4.
Add the well-drained Grains and a bit of vegetable stock. Bring to the boil for about 4 minutes.
5.
Season with salt and extra virgin olive oil. Not a bad way to warm up an evening, right?