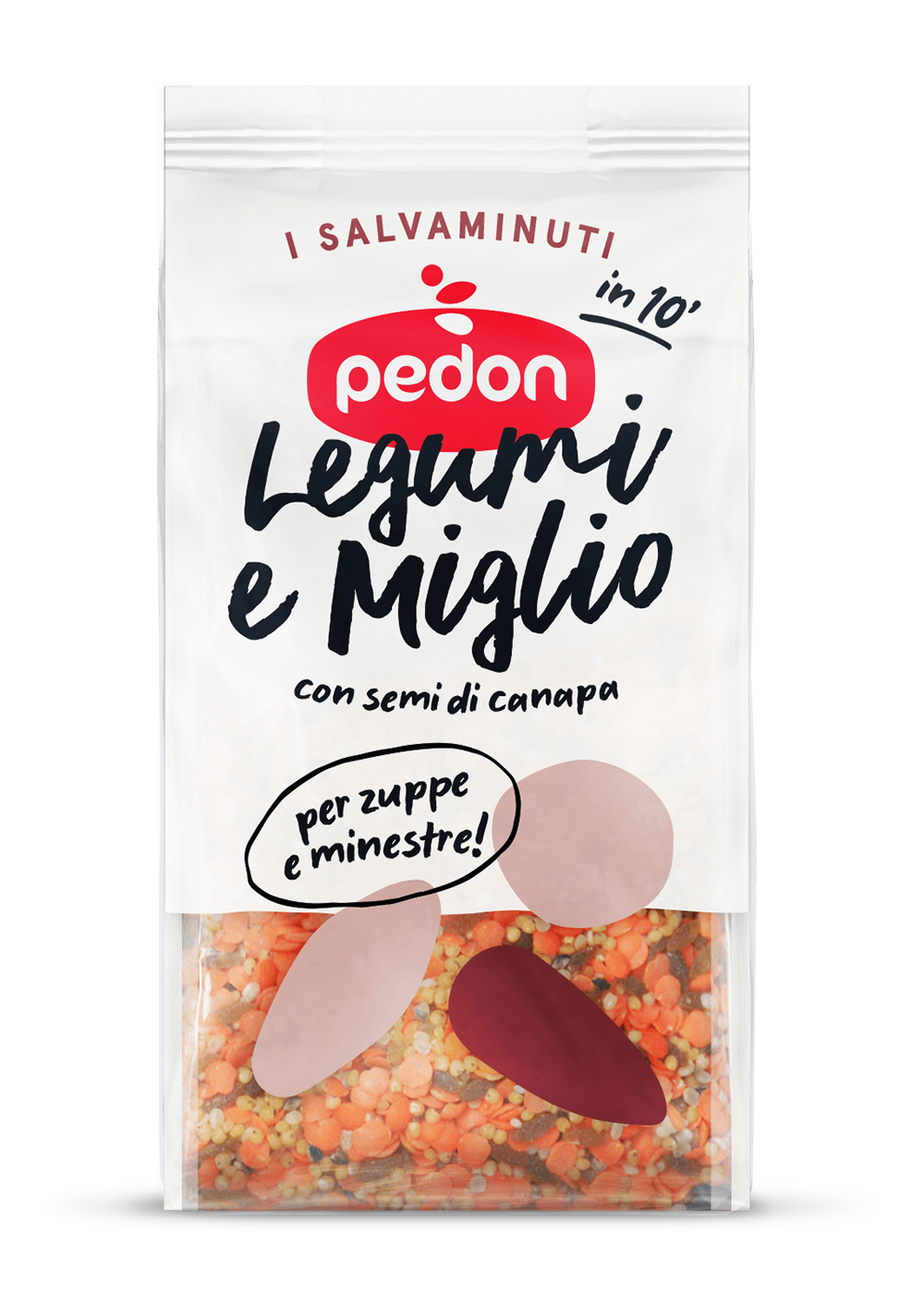 Ingredients
250 g I Salvaminuti Pulses and Millet with Hemp Seeds
12 prawns
12 courgette flowers
1 lemon
4 g mint
vegetable stock
salt and extra virgin olive oil
Croûtons
15 minutes
Easy
3 people
Pulses and millet soup with marinated prawns and courgette flowers
1.
Cook the Pulses and Millet in the vegetable stock for about 12 minutes.
2.
Wash the prawns and remove the outer shell. Add the juice of the lemon, extra virgin olive oil and a pinch of salt. Leave to marinate for 4 minutes.
3.
Wash the courgette flowers and add to the soup.
4.
When the Pulses are ready, add the marinated prawns and complete the dish with the courgette flowers and croûtons. Dinner is served!