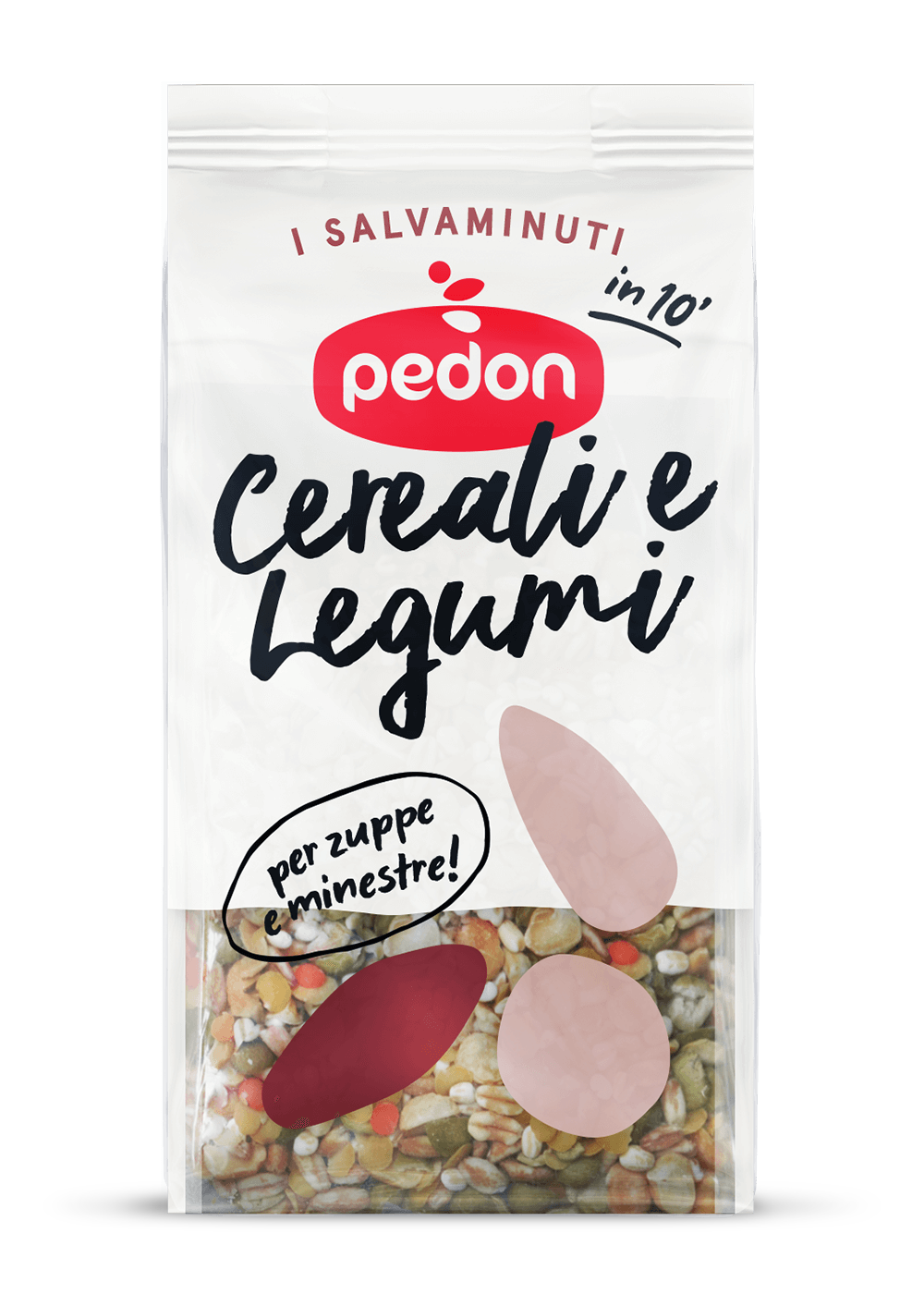 Ingredients
250 g I Salvaminuti Grains and Pulses
1 bunch of green asparagus
2 carrots
2 strips (50 g each) of pancetta
1 shallot
vegetable stock
extra virgin olive oil, salt and pepper
Parmesan
Croûtons
15 minutes
Easy
3 people
Grain and pulse soup with asparagus and pancetta
1.
Peel and cut the asparagus, put in a pan with a drizzle of olive oil and the chopped shallot and cook over a medium heat for 3 minutes.
2.
Add the pancetta cut into strips and cook for a further 3 minutes.
3.
Now add the Grains and Pulses mix and cover with vegetable stock. Add salt and cook for about 10 minutes, mixing frequently.
4.
When cooked, leave to rest for 3 minutes.
5.
Drizzle with extra virgin olive oil and garnish with the croûtons and parmesan. Enjoy!