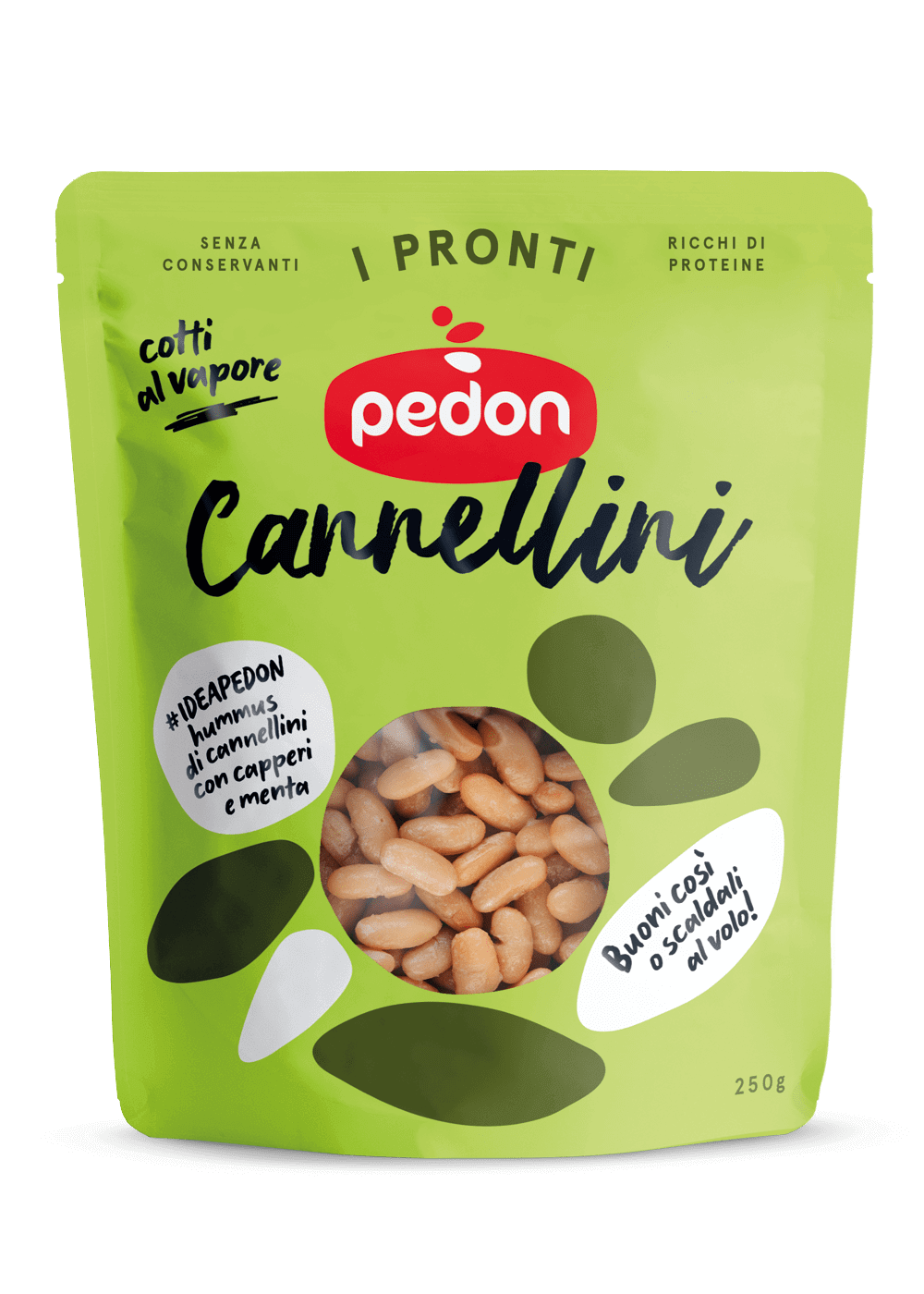 Ingredients
• 250 g cannellini beans
• 360 g fresh tuna
• 1 pepper
• 1 celery stick
• 1 carrot
• 2 basil leaves
• 2 mint leaves
• black and white sesame to taste
• extra-virgin olive oil and salt to taste
22 minutes
Facile
2/4 people
Sesame tuna and cannellini beans
1.
Clean, peel and thinly slice the celery, carrot and pepper. Place in ice and water. Cut the tuna into 3 equal parts, add a drizzle of oil and coat with the sesame mix, making sure all sides are covered.
2.
Place a sheet of greaseproof paper into a preheated non-stick pan and roast the tuna for about 3 min. on each side.
3.
Using a hand blender, blend the basil and mint leaves with 3 tablespoons of extra-virgin olive oil. Transfer the mixture to the pan and add the beans, adjust the salt and brown for 3 min.
4.
Cut the tuna into small slices and arrange on the plate. Add the crudité of vegetables (discarding the water) and the sautéed cannellini beans. Finish off the dish by adding a little sea salt onto the tuna.