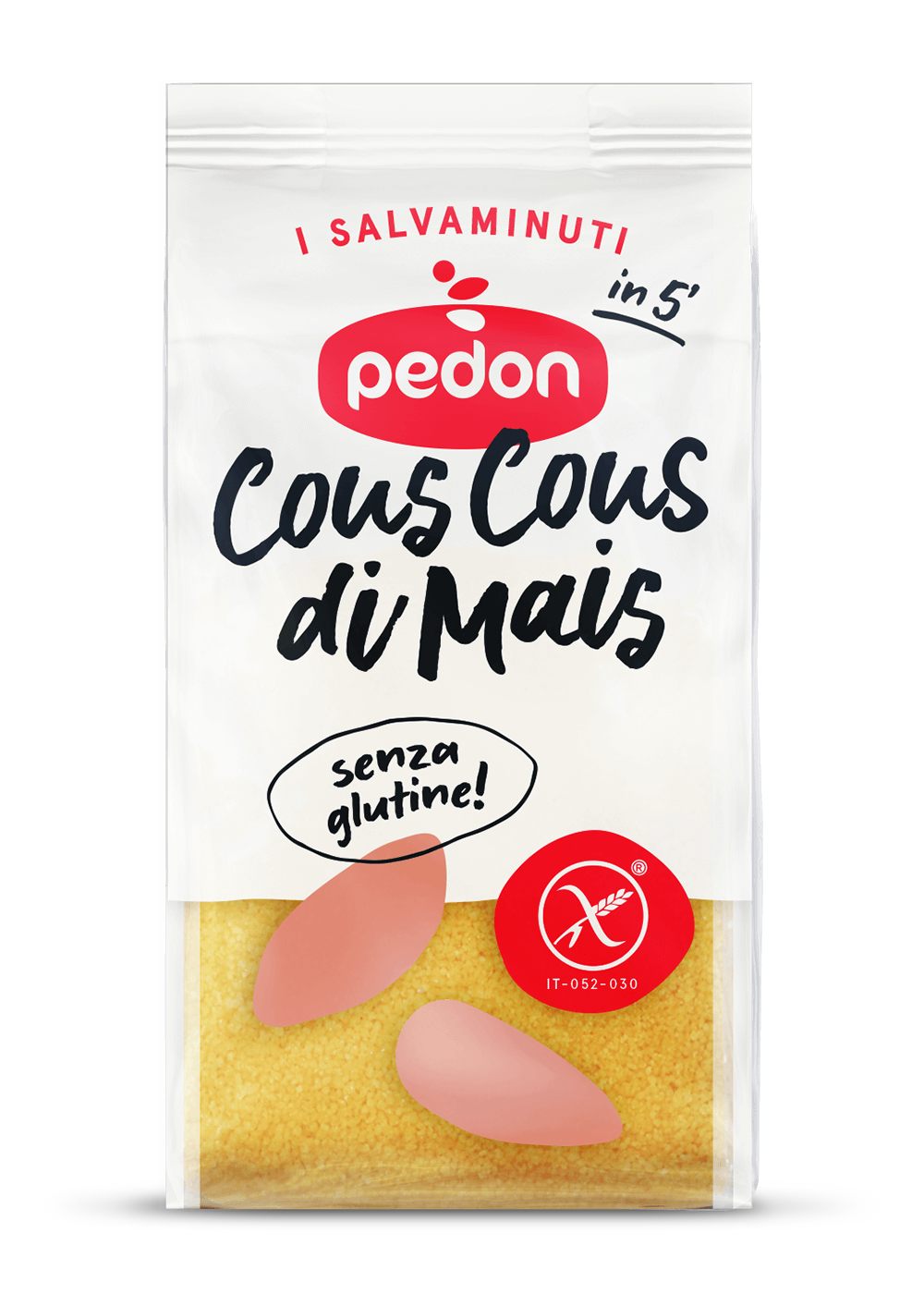 Ingredients
250 g I Salvaminuti Maize Couscous
300 ml vegetable stock
2 avocados
2 red peppers
2 limes
salt, olive oil
fresh coriander
15 minutes
Easy
3 people
Maize couscous, guacamole and roasted red peppers
1.
Roast the peppers whole at 180°C for 8 minutes. Cover in cling film and let them rest for 3 minutes.
2.
Peel the peppers, remove the seeds and cut into strips. Season with oil and salt.
3.
Bring the stock to the boil, add the salt and a drizzle of olive oil, and take off the heat.
4.
Add the Maize Couscous to the stock and stir quickly. Continue stirring with a carving fork to separate the grains and prevent lumps from forming. Cover for 5 minutes and then separate the grains even more using your fingers.
5.
Meanwhile, peel the avocado and cut into pieces. Add the lime juice, a drizzle of extra virgin olive oil, a pinch of salt and mash with a fork until smooth.
6.
Put the guacamole in the bottom of the dish. Using a ring mould, add the Couscous and garnish with the roasted peppers and chopped coriander. So good.