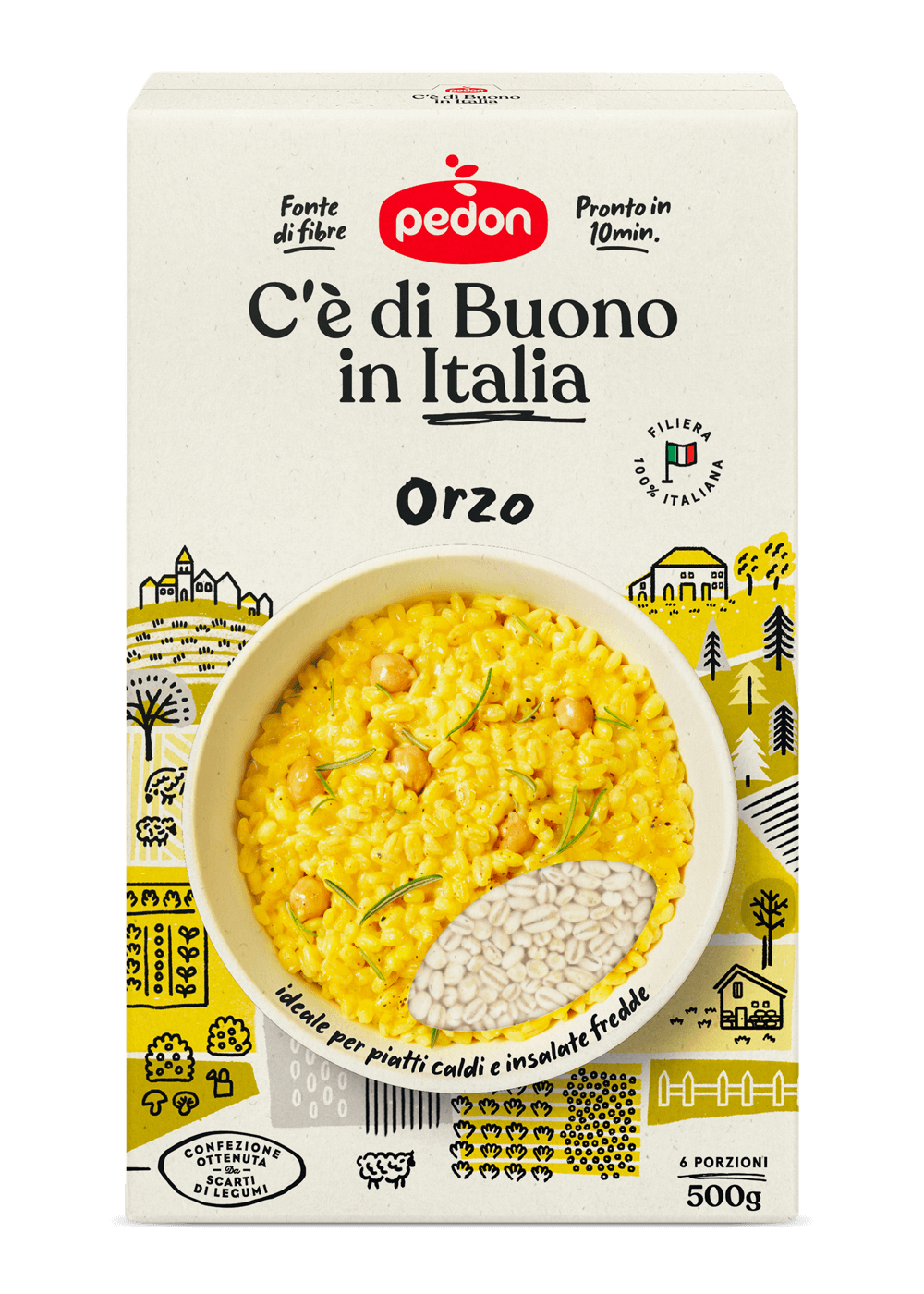 Ingredients
280 g C'è di Buono in Italia Barley
100 g "I Pronti" precooked chickpeas
80 g dried porcini mushrooms
80 g smoked provola cheese
2 l vegetable stock
1 clove of garlic
salt, black pepper, extra virgin olive oil and rosemary to taste
20 minutes
Easy
4 people
Orzotto with rosemary-flavoured chickpeas and porcini mushrooms
1.
Reconstitute the dried porcini mushrooms in warm water for 5 minutes, then squeeze out the moisture and chop finely.
2.
Trim and chop the clove of garlic, and then sauté it all in a pan (preferably a wok) with a drizzle of oil. Add the porcini mushrooms and sauté for a couple of minutes, then add 1 glass of water and let it evaporate.
3.
Finally, add the barley, mix well and cook, adding stock and stirring regularly. Once cooked, add the chickpeas and season to taste.
4.
To finish, loosen with grated smoked provola cheese and a drizzle of oil previously flavoured with the rosemary (to do this, heat the oil with a few leaves of rosemary for 30 seconds in the microwave or in a small saucepan).
5.
Serve hot with a few leaves of rosemary or marjoram.
6.
Chef's tip: for a lighter dish and to achieve a creamy consistency without loosening with cheese, add the chickpeas at the very beginning. This will give you a lighter, yet still creamy dish.