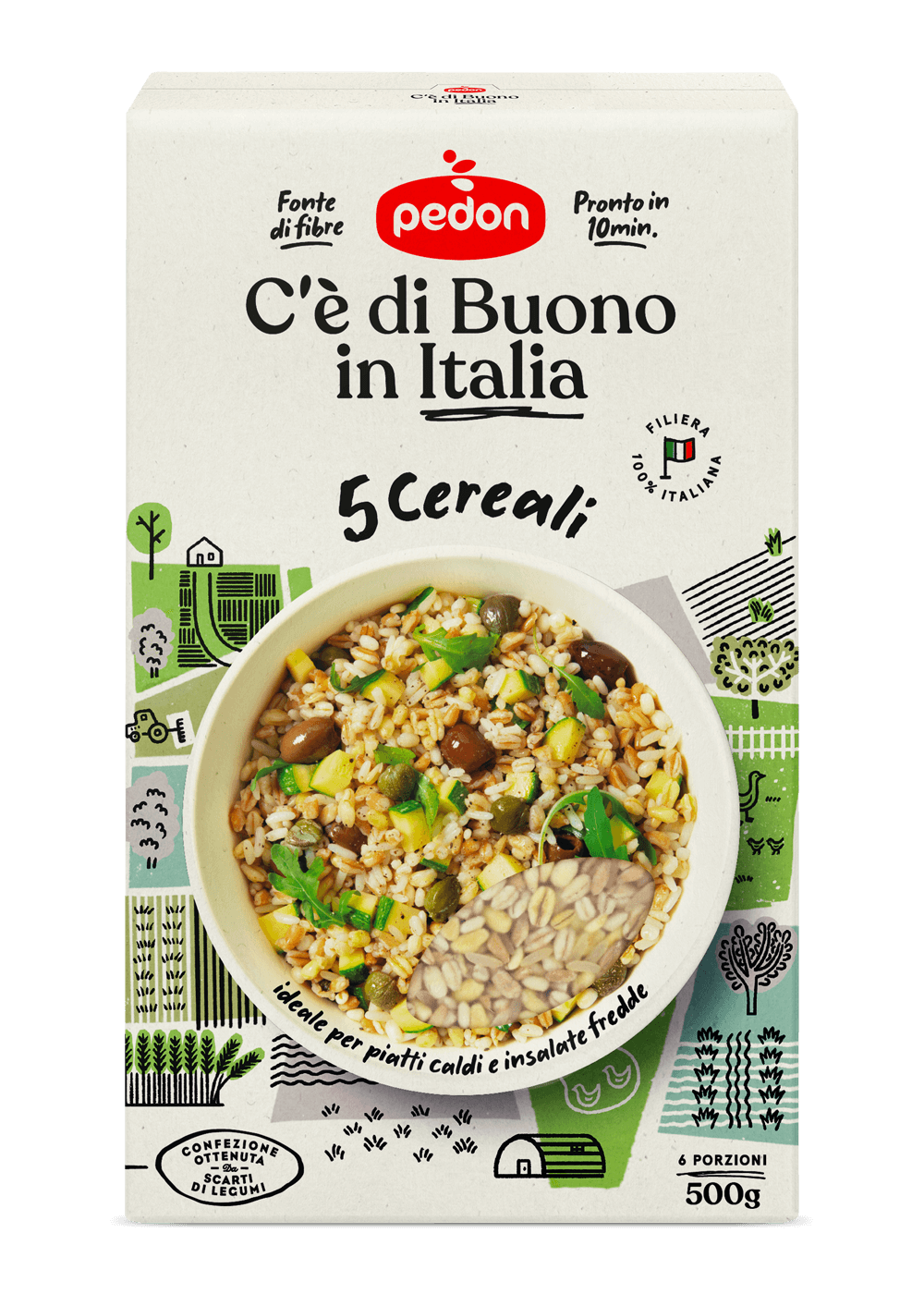 Ingredients
300 g C'è di Buono in Italia 5 Grains Mix
100 g broccoli rabe
200 g washed sardines
1 julienned red onion
½ garlic clove
1 fresh chilli pepper
salt, black pepper, extra virgin olive oil and chives to taste
15 minutes
Easy
4 people
5 grains mix with sardines, broccoli rabe and chives
1.
Cook the C'è di Buono in Italia 5 Grains Mix for 10 minutes in plenty of salted water, then drain and set aside in a dish.
2.
Meanwhile, heat the olive oil with the garlic and chilli in a large pan, leave to flavour for a couple of minutes and then add the julienned red onion. Stew for 3 minutes over a moderate heat and remove the garlic.
3.
Add the cut and shredded broccoli rabe and sauté for a couple of minutes. Add half a glass of water and let it evaporate, and then add the chopped sardines and sauté for a further 2 minutes.
4.
Finally add the 5 Grains Mix, mix thoroughly together, season to taste and add a handful of chopped chives.
5.
Chef's Tip: to make the dish more nourishing with added protein, add 50 g of precooked lentils (I Pronti Pedon) at the end of cooking.