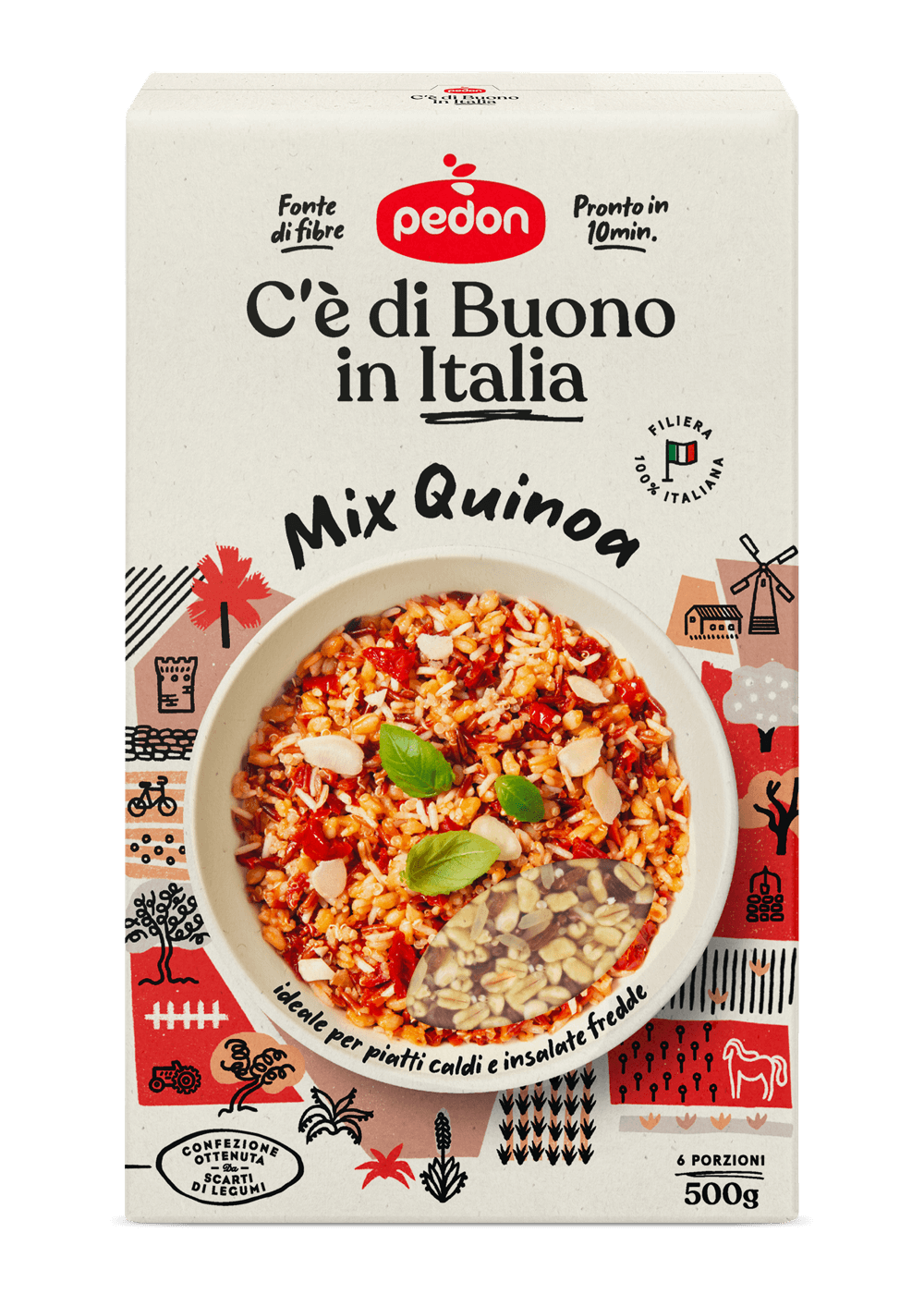 Ingredients
300 g C'è di Buono in Italia Quinoa Mix
250 g grape or date tomatoes
80 g mature pecorino cheese
70 g peeled and sliced white almonds
1 clove of garlic
salt, pepper and extra virgin olive oil to taste
15 minutes
Easy
4 people
Quinoa mix with pesto alla trapanese and almonds
1.
Cook the C'è di Buono in Italia Quinoa Mix for 10 minutes in plenty of salted water, then drain and set aside.
2.
Meanwhile, parboil the tomatoes in plenty of salted water, then cool them and remove the skins.
Place 50 g of almonds, the tomatoes, basil and peeled garlic clove in a food processor with a drizzle of oil. Blitz until you obtain a cream-like consistency, and adjust the seasoning and pecorino to taste.
3.
Finally, mix the Quinoa Mix thoroughly with the pesto alla trapanese and serve, preferably at room temperature.
4.
Garnish with the remaining chopped almonds, after toasting them and spicing them up with the chilli.
5.
Chef's Tip: to make the recipe even more fresh and summery, instead of cooking the tomatoes, add them in quarters directly to the quinoa mix. Adjust the seasoning, add a drizzle of oil and a few shredded basil leaves.