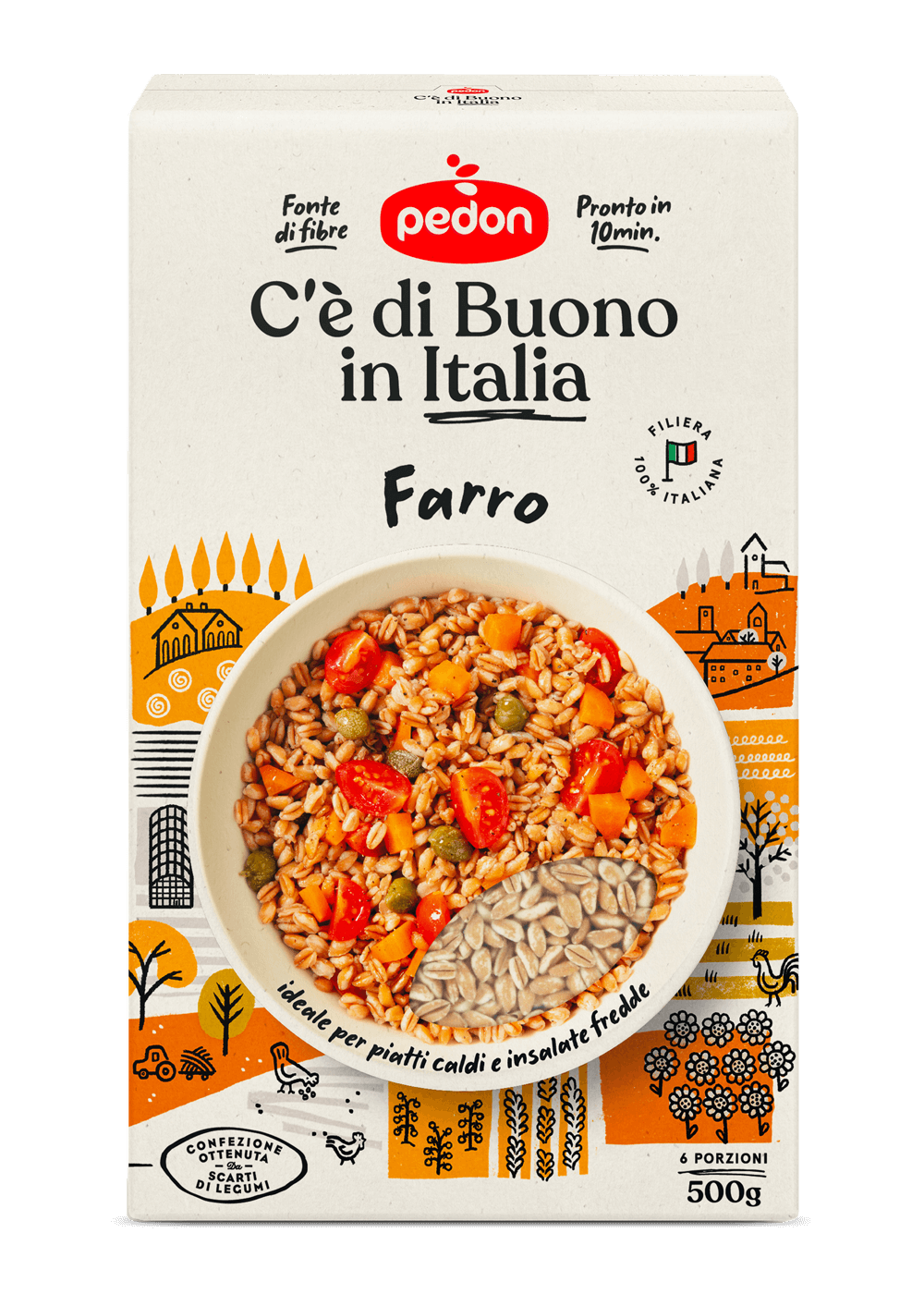 Ingredients
300 g C'è di Buono in Italia Spelt
200 g date tomatoes
50 g salted ricotta
1 aubergine
salt, black pepper, extra virgin olive oil and basil to taste
15 minutes
Easy
4 people
Spelt alla norma
1.
Cook the C'è di Buono in Italia Spelt for 10 minutes in plenty of salted water, then drain and set aside in a dish.
2.
Meanwhile, trim and dice the aubergine and sauté in a pan with a drizzle of oil. Adjust the seasoning and set aside.
3.
In the same pan, add a drizzle of oil and sear the tomatoes, prepared and quartered, for 5 minutes. Adjust the seasoning and add a few shredded basil leaves.
4.
Finally sauté the spelt, adjust the seasoning and mix well.
Serve with grated salted ricotta and garnish with some basil leaves.
5.
Chef's Tip: to make the dish richer and more flavoursome, replace the salted ricotta with matured pecorino cheese.