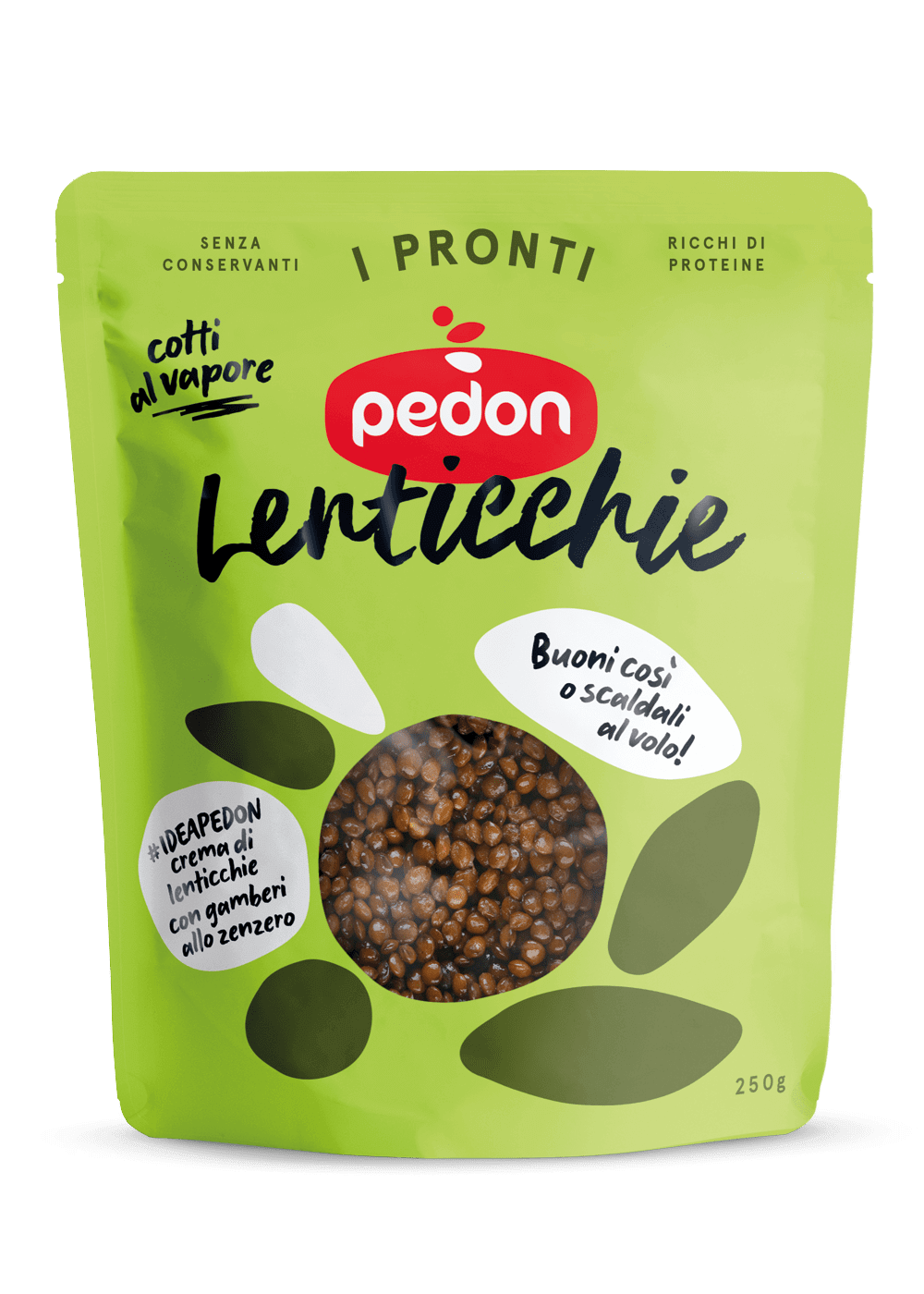 Ingredients
250 g lentils
500 ml vegetable stock
100 g cleaned prawns
50 g chopped onion
1 potato
salt, pepper, ginger, toasted pumpkin seeds and extra-virgin olive oil to taste
20 minutes
Easy
3 people
Cream of lentils with ginger prawns
1.
Brown the onion in a saucepan and cook the potato, finely diced, for 5 minutes. Next add the stock and lentils and cook for 15 minutes.
Once cooked, blend and adjust the seasoning.
2.
Meanwhile sear the prawns with a drizzle of oil and flavour with grated ginger. Serve the cream hot, adding the prawns and toasted pumpkin seeds. That's what we call quality.