Indietro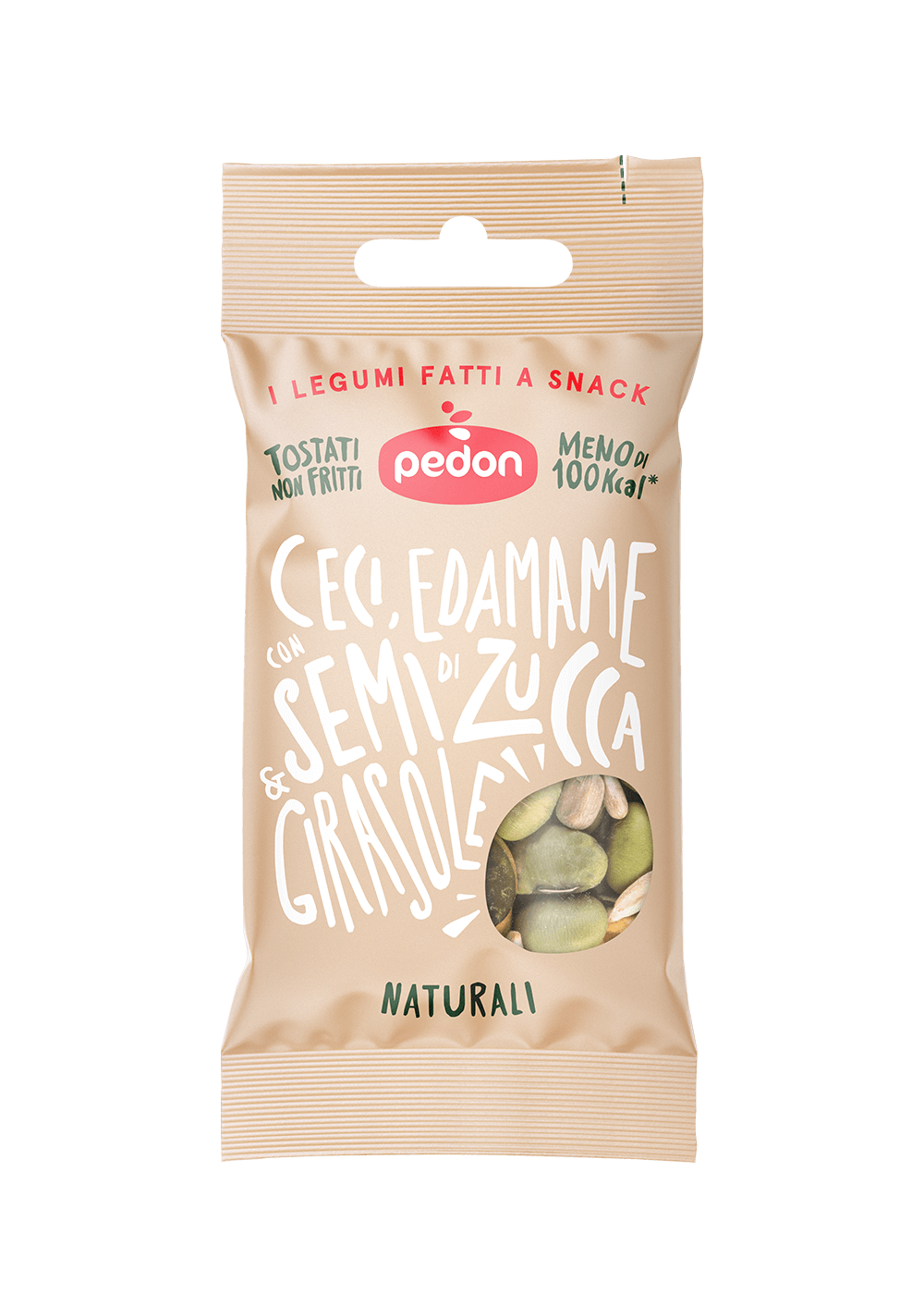 Fat
3,6 g
Of which saturates
0,3 g
Carbohydrate
6,3 g
Of which sugars
0,6 g
What are chickpeas, edamame, pumpkin seeds and sunflower seeds doing in one snack? A mix of natural pulses to make each snack a culinary world tour with less than 100 kcal. We did say it's light too, right?
Only the written ingredients
on the packaging
toasted in the oven!
Preservative free
and gluten-free.
Rich in fiber
and vegetable proteins.
Find out the raw ingredients