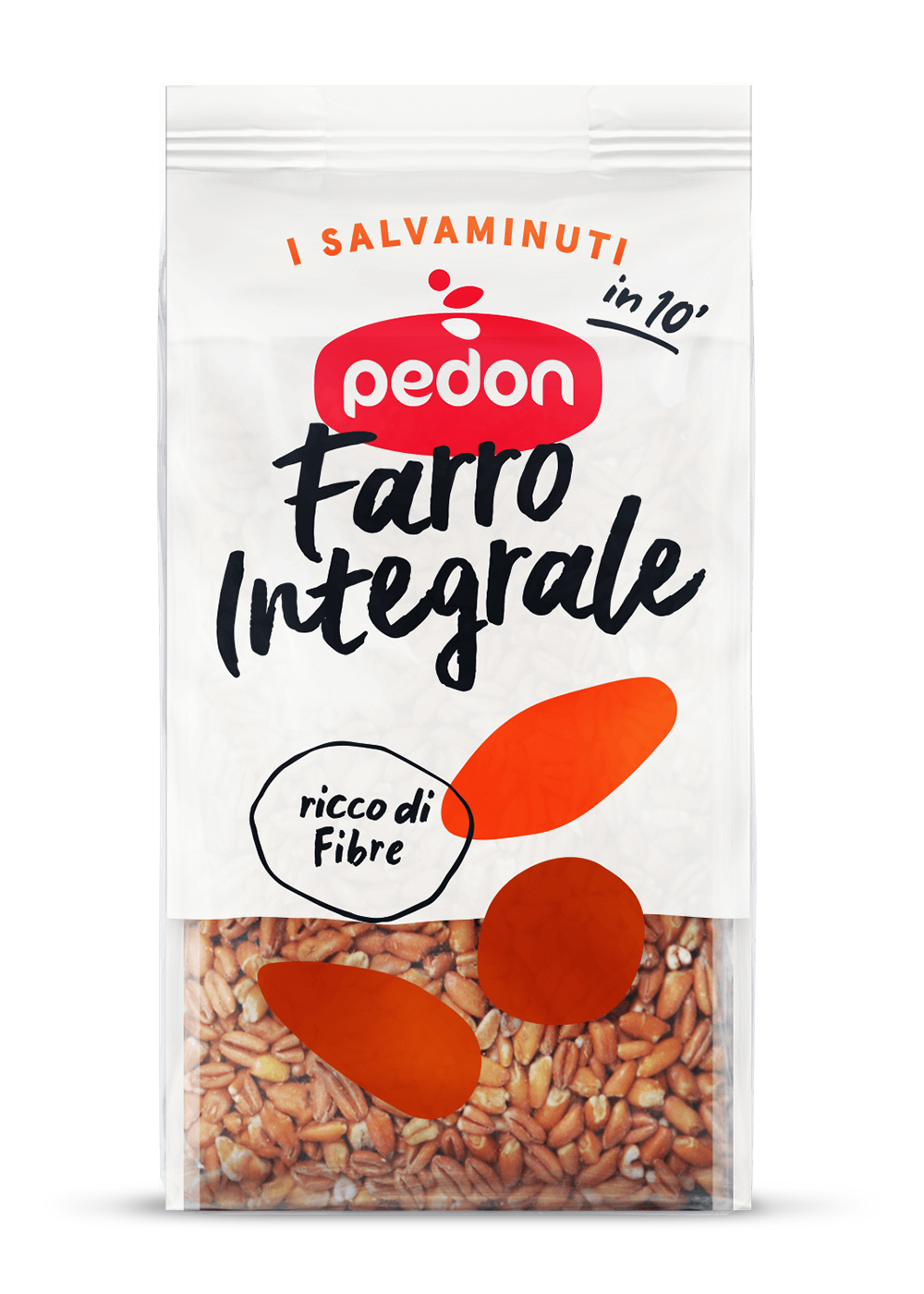 Ingredients
250 g I Salvaminuti Wholegrain Spelt
4 potatoes
6 eggs
8 cherry tomatoes
1 small red onion
30 g mayonnaise
15 g parmesan
dill
extra virgin olive oil, salt, vinegar
sparkling water
20 minutes
Easy
3 people
Wholegrain spelt salad with potato mille-feuille
1.
Cook the Spelt in a pan of plenty of salted water for 10 minutes. Once cooked, drain and leave to cool.
2.
Peel and thinly slice the potatoes, then put them in a bowl filled with cold water to remove the excess starch.
3.
Whisk the eggs and add a pinch of salt.
4.
Lightly coat the sides of an oven dish with olive oil, and then add alternate layers of potato and whisked egg. Bake for 15 minutes in an oven preheated to 170°C.
5.
Combine the parmesan, mayonnaise and dill and let it rest in the fridge.
6.
Dice the onion. Place in the sparkling water with a pinch of salt and a drizzle of vinegar. Drain.
7.
Garnish the Spelt with the onion and cherry tomatoes on a serving dish. Add the potato mille-feuille and the parmesan mayonnaise. Is this dish to die for or what?