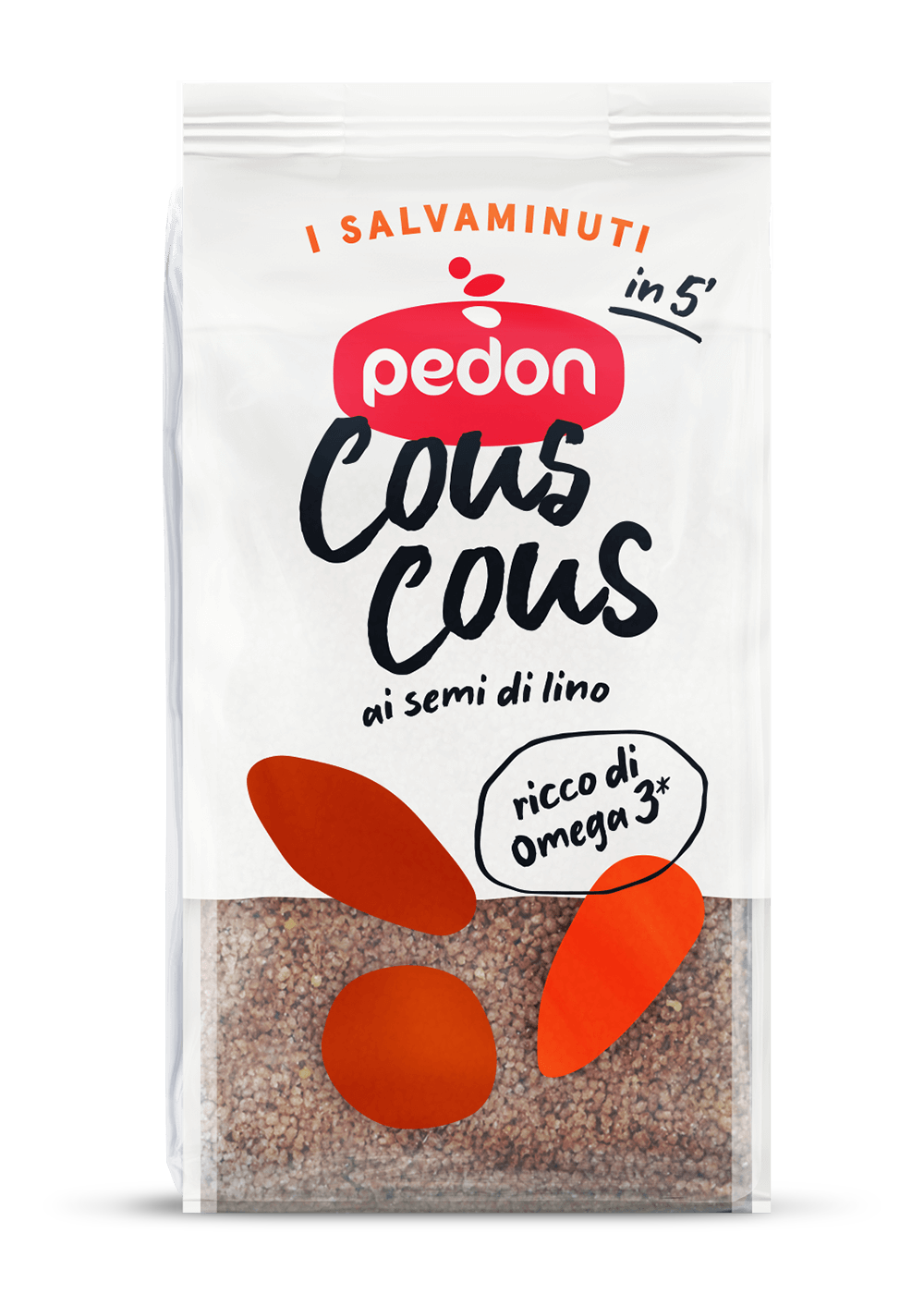 Ingredients
250 g I Salvaminuti Flaxseed Couscous
250 ml vegetable stock
20 g yellow cherry tomatoes
1 orange
1 lemon
1 grapefruit
1 aubergine
1 courgette
1/2 pepper
1 stick of celery
mint
paprika, turmeric
salt and extra virgin olive oil
15 minutes
Easy
3 people
Flaxseed couscous salad with citrus fruit and roasted vegetables
1.
Bring the stock to the boil, add the turmeric, salt and a drizzle of olive oil and take off the heat.
2.
Add the Couscous to the stock and stir quickly. Continue stirring with a carving fork to separate the grains and prevent lumps from forming. Cover for 5 minutes and then separate the grains even more using your fingers.
3.
While the Couscous is resting, finely dice the vegetables and add them to a pan with the paprika, a drizzle of oil and a pinch of salt, and put in the oven at 180°C for 10 minutes. The vegetables should be crunchy.
4.
Mix the vegetables with the Couscous, season with the mint and the zest of the citrus fruit. Add salt and olive oil to taste, and then delve into this super fresh salad.