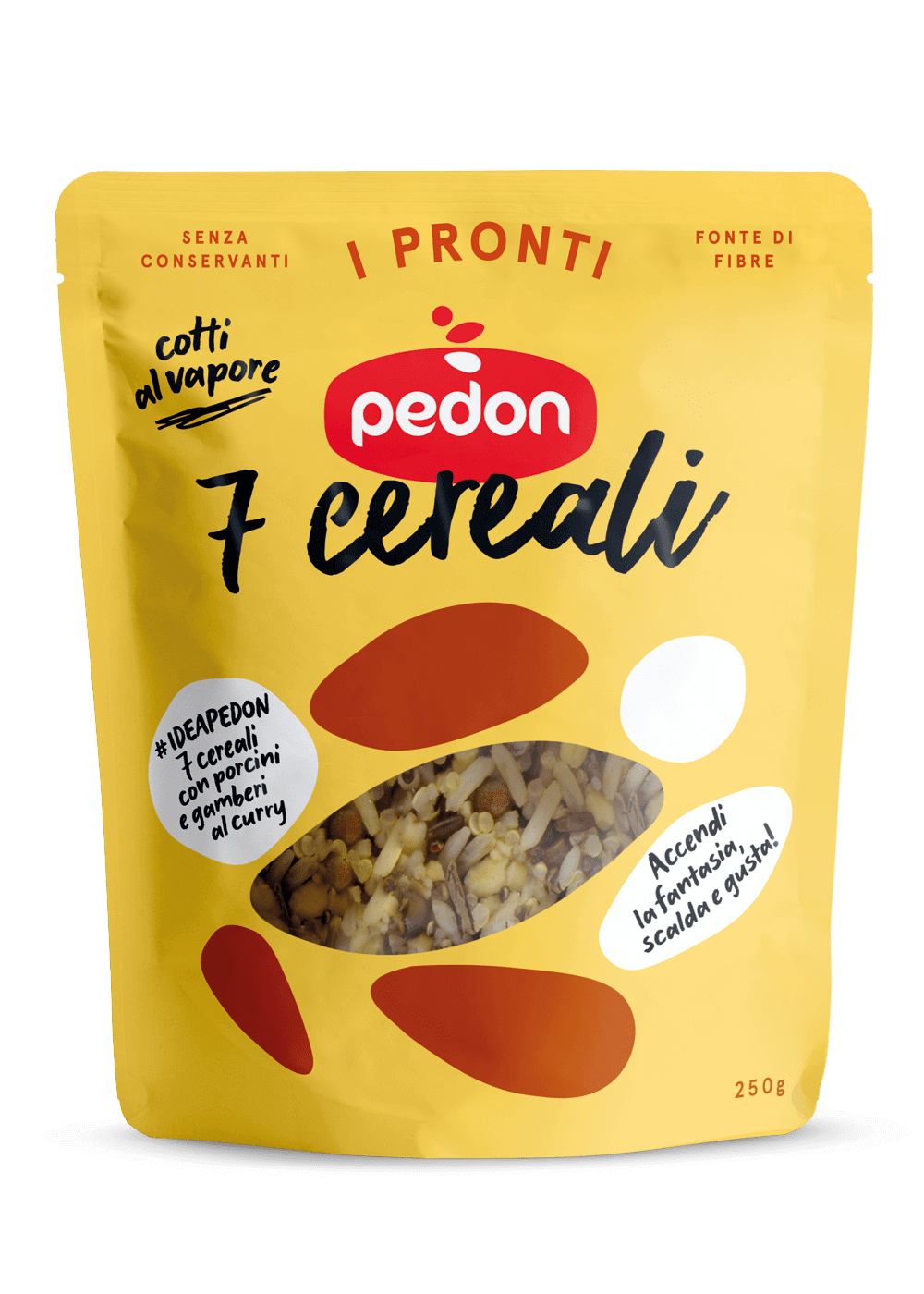 Ingredients
• 250 g 7 grains
• 9 medium-sized red tomatoes
• 1 purple aubergine
• 50 g smoked scamorza cheese
• 9 basil leaves
• oil and salt to taste
• 9 walnuts
16 minutes
Easy
2/4 people
Stuffed tomatoes with 7 grains
1.
Clean and scoop out the pulp of the tomatoes and place them in an oven dish, covering the bottom of the dish with greaseproof paper. Separately, wash the aubergine and cut it into small cubes, place it in a heated pan with a drizzle of oil and brown for 4 min. Add the 7 grains to the pan and mix it all together for 1 minute.
2.
Place a basil leaf and some walnuts in each tomato and stuff with the previously sautéed 7 grains.
Cut the smoked scamorza into small triangles and lay them on top of the tomatoes.
Add a drizzle of oil and bake for 9 min. in an oven preheated to 180°C.
3.
After baking, arrange the tomatoes on a serving dish and decorate with small green leaves.