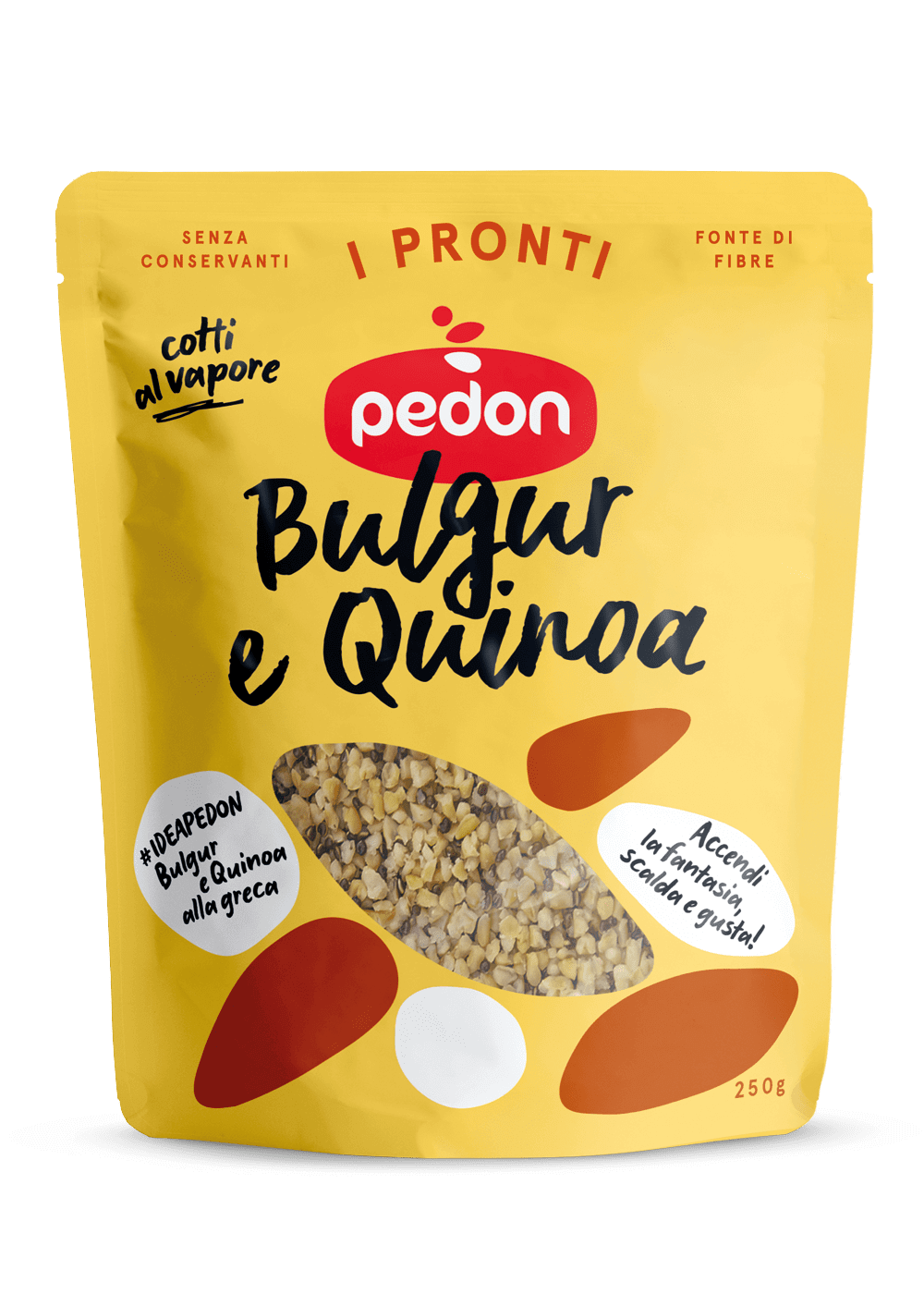 Ingredients
• 250 g bulgur and quinoa
• 4 fresh eggs
• 2 shallots
• 1 avocado
• extra-virgin olive oil, butter and salt to taste
12 minutes
Easy
2 people
Exotic bulgur and quinoa salad
1.
Clean and peel the shallot, cut it in half and roast in a non-stick pan with a drizzle of oil for 4 min., then remove from the pan.
2.
In the same pan, add a drizzle of oil and the eggs beaten with a little salt. Stir continuously with a wooden or silicone spoon. Cook for about 3 min. over a high flame.
3.
Separately, heat the bulgur and quinoa in the microwave for about 90 seconds. Arrange all the ingredients on the plate and finish off by adding the avocado in slices.