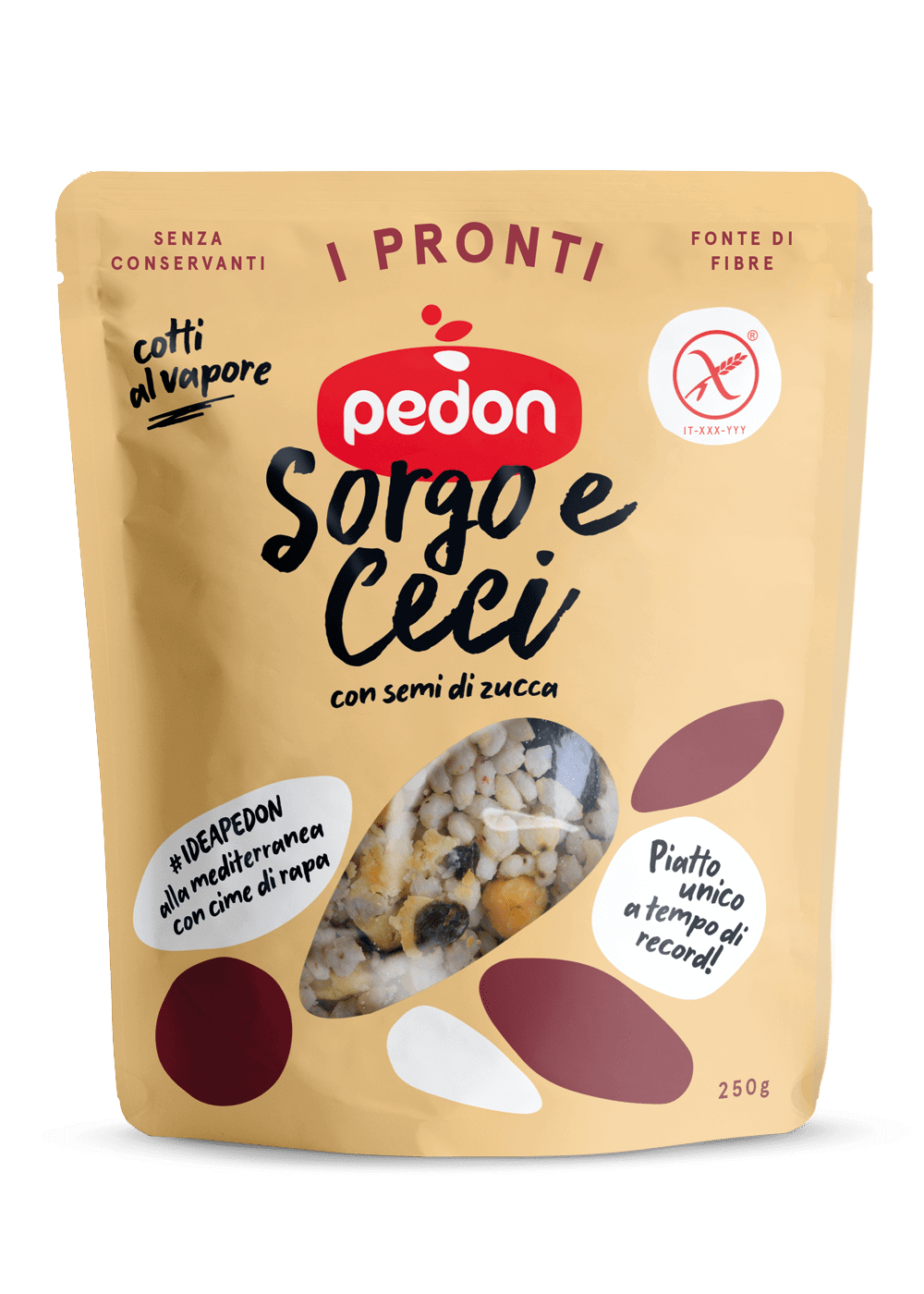 Ingredients
• 250 g sorghum and chickpeas
• 80 g fresh French beans
• 1 carrot
• 15 g walnuts
• 15 g almonds
• 1 orange
• 15 g reconstituted sundried tomatoes
• 1 bunch basil
• 1 bunch mint
• 6 cherry tomatoes
• extra-virgin olive oil and salt to taste
• ice as required
16 minutes
Easy
2 people
Sicilian sorghum and chickpeas
1.
Clean the French beans in plenty of cold water, cut off the ends and boil them for 8 min. in slightly salted water. At the end of the cooking time leave them to stand in water and ice to keep their bright green colour.
Meanwhile add to the blender the walnuts, almonds, cleaned basil leaves, mint, tomatoes, orange zest, an ice cube (so the pesto doesn't heat up and spoil), oil and salt. Blend all this together to make a thick, smooth pesto sauce.
2.
Wash and peel the carrot and, using a potato peeler, cut it finely into thin strips. Then use a knife to cut them into julienne strips.
Heat the sorghum and chickpeas in a pan with a drizzle of extra-virgin olive oil, add the chopped beans and sauté for a minute and a half.
3.
Arrange the Sicilian pesto on the plate. Using a ring mould, arrange the sautéed sorghum and chickpeas with the beans and carrot.
Decorate with orange slices and the sundried tomatoes.