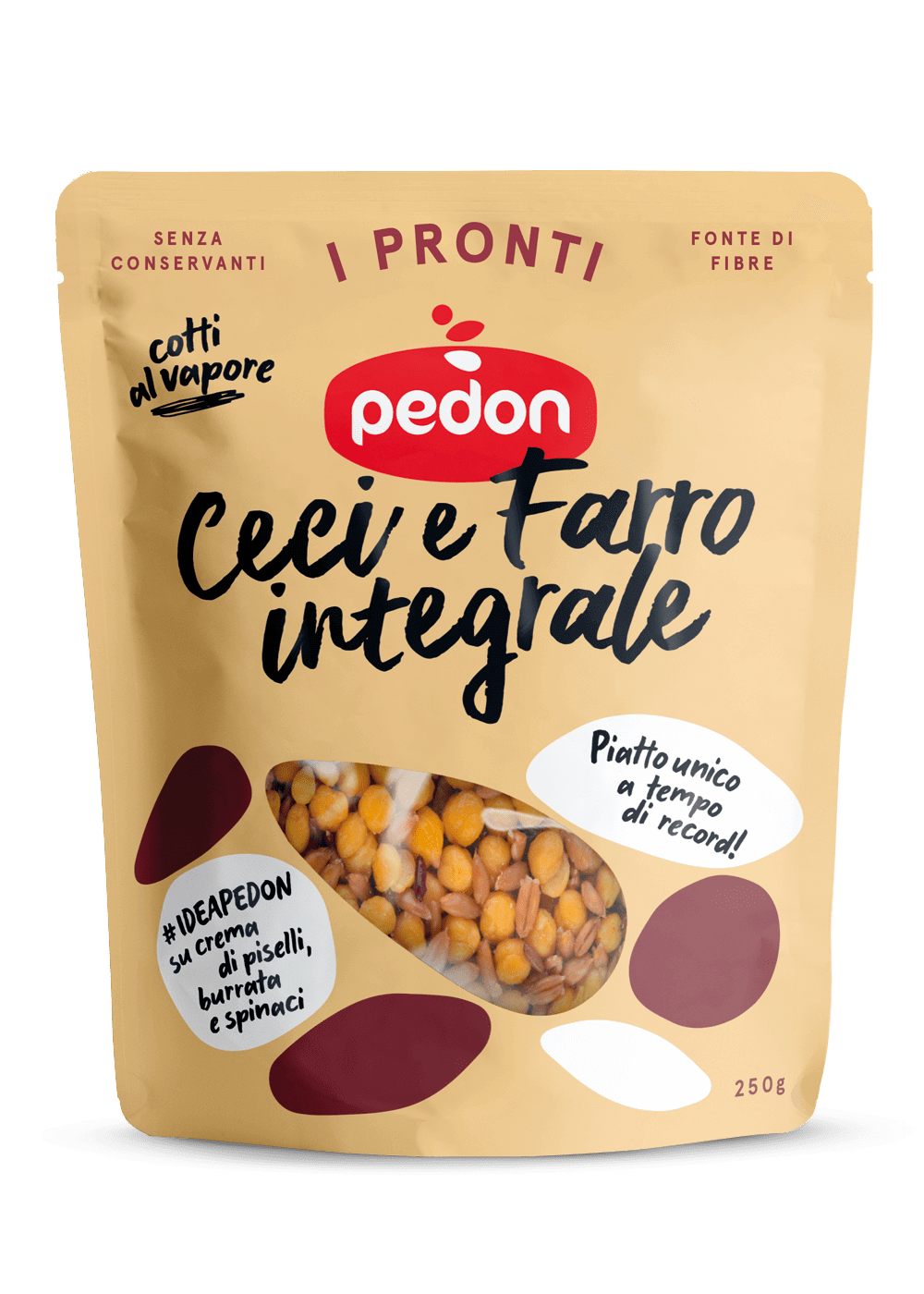 Ingredients
• 250 g chickpeas and whole spelt
• 300 g roast beef
• 2 red onions
• 50 ml white wine vinegar
• 60 g caster sugar
• 50 g grated parmesan
• extra-virgin olive oil and salt to taste
15 minutes
Easy
2/4 people
Chickpeas and whole spelt with roast beef and red onion relish
1.
Clean and finely slice the onion. Meanwhile, in a small saucepan, dissolve the sugar and vinegar. Place the onion in a small saucepan with a drizzle of extra-virgin olive oil and brown for 4 min., add the vinegar and sugar mix and boil for around 5 min. Blend everything together using a hand blender. Leave to stand.
2.
Meanwhile sauté the chickpeas and whole spelt in a pan with a drizzle of oil (less than 3 minutes). After cooking, place in a square ring mould and leave to stand for 1 minute.
3.
Make parmesan chips for a more professional touch: take a tablespoon of parmesan and place it on a small plate. Using your fingers, give it an even and regular shape. Cook it in the microwave at maximum power for 1 minute and 10 seconds. After cooking, use a spatula to remove the wafer while it's hot, taking care not to break it, and then repeat the process for the number of chips required.
4.
Place the mould of chickpeas and whole spelt onto the serving dish, surrounded by the roast beef and with a few drops of red onion relish and the parmesan chips on top. Finish off with a drizzle of oil.