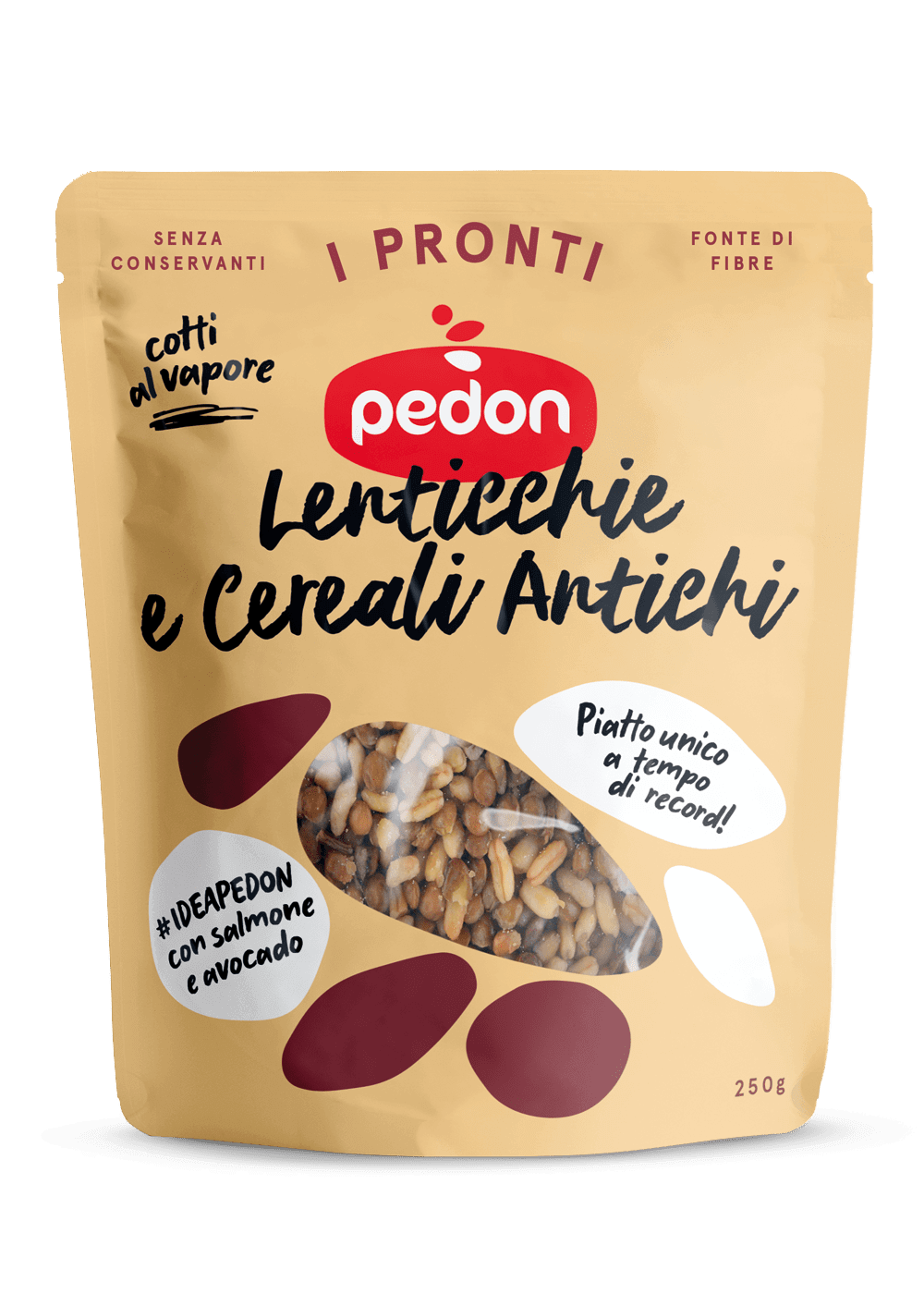 Ingredients
250 g lentils and ancient grains
150 g buffalo mozzarella
1 courgette
1 aubergine
1 carrot
1 yellow pepper
1 punnet of raspberries
1 punnet of redcurrants
125 g plain yoghurt
balsamic vinegar to taste
salt, extra-virgin olive oil, curry spices and rosemary to taste
15 minutes
Easy
3 people
Lentils and ancient grains with buffalo mozzarella and red fruit coulis
1.
Clean and dice the vegetables. Dress with curry spices, extra-virgin olive oil and a pinch of salt. Place all this in a pan and sauté with a little rosemary for 8 minutes, keeping them crunchy. After cooking add the lentils and ancient grains and heat for 2 minutes.
2.
Separately, leave the buffalo mozzarella to stand at room temperature.
In a blender, mix the raspberries, redcurrants, two tablespoons of yoghurt, a pinch of salt and a tablespoon of balsamic vinegar. Blend everything together until a smooth mixture is obtained.
Arrange the mixture of vegetables, lentils and ancient grains on the plate.
Add the buffalo mozzarella at the end.
3.
Finish off the dish with the red fruit coulis.