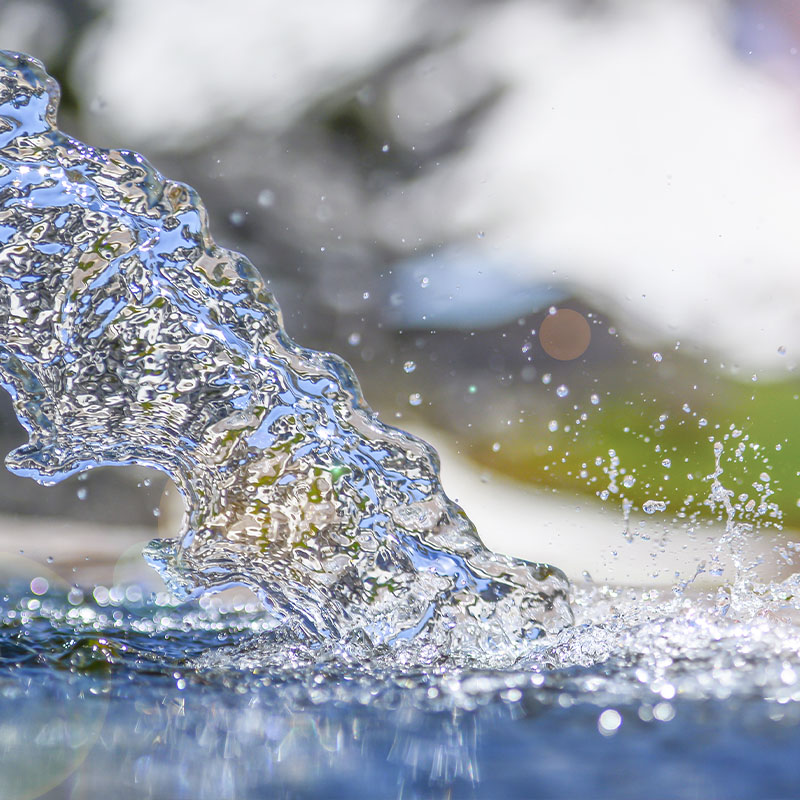 Us, behind the scenes
WORLD WATERDAY: A "GRAIN" of hope
Reading time: 4 minutes
The WWF confirms it: anthropogenic climate change — that is human-caused — together with incorrect and chaotic water management, has contributed to increasing the severity of the impact of drought in many areas of the planet. While some 4 billion people already experience severe water shortages for at least one month a year, the risks of droughts and floods and related social issues are set to increase in the years to come along with the increase of global warming.
The environmental organisation has launched this warning in the last report presented for World Water Day that is held on March 22. The event was born with the intention of bringing more awareness to this important issue and to come up with possible solutions to solve the troubling shortage of "blue gold", our essential life source.1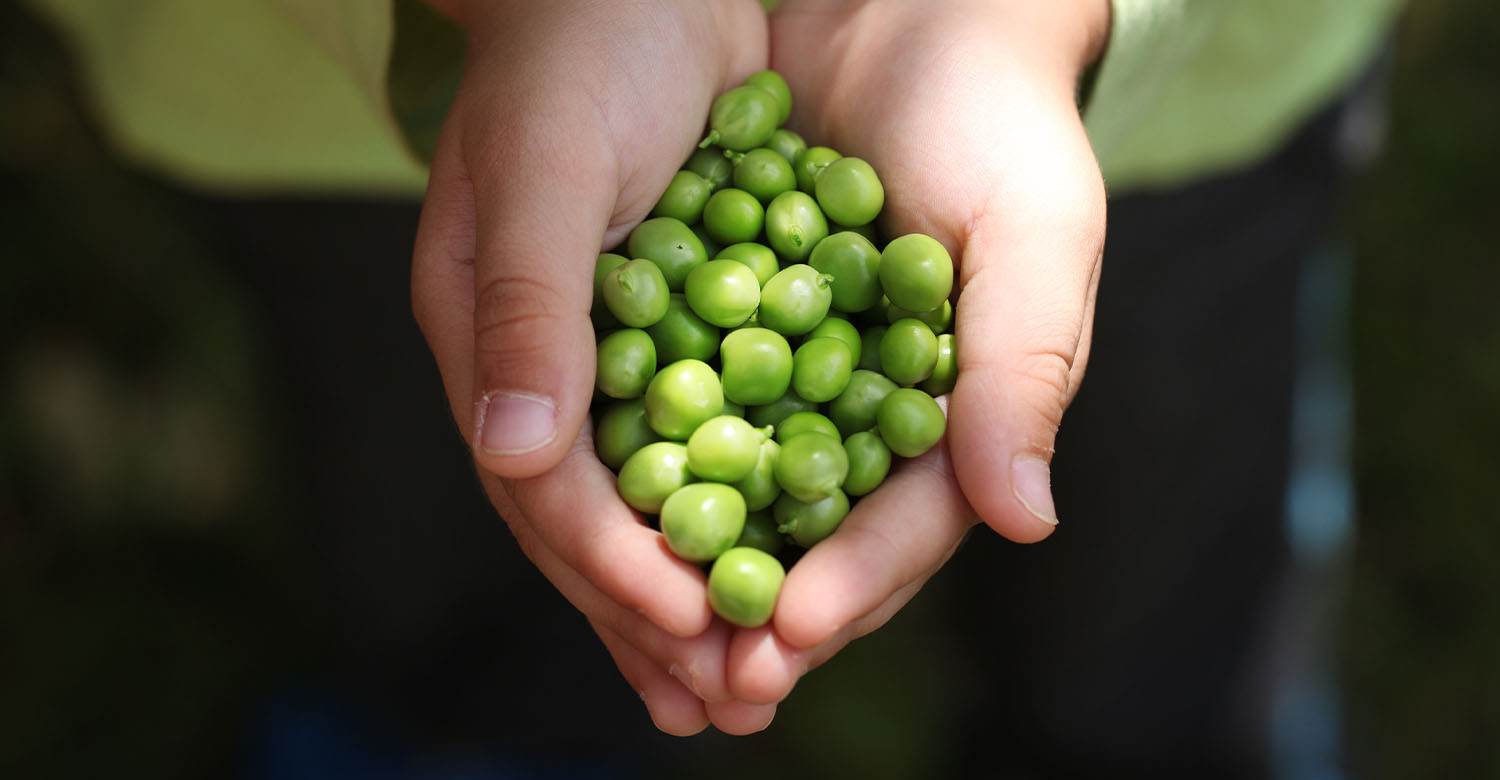 Saving water with sustainable food 2
You may be wondering what the connection is between food and saving water. Well, saving water starts right from our table: with a sustainable diet we can actually save a volume of water equivalent to that needed to run 80 washing machines in a day, or 33 10-minute showers. A quantity equal to 4 thousand litres of "blue gold"!
We need to keep in mind that globally, agriculture uses 70% of available freshwater withdrawals for irrigation, thus playing a key role in terms of water stress. But even though everything we eat requires the use of water to be produced, not all foods need the same amount of water: adopting an environmentally friendly diet, which favours vegetables, fruits, pulses and grains with less red meat than white meat or fish, we could reduce the water footprint of food produced in the European Union (that is, the total volume of freshwater used to produce goods and services) to 23%, while a vegetarian diet would bring that figure to 38%.
In a nutshell… a "water-rich" menu requires about 3,000 litres of water, while a meal made up of sustainable food requires about 1,000 litres.
Pulses, grains, fruits and vegetables: from our plates to the future of our planet 3
In 2019 the SU-EATABLE LIFE three-year project was developed with the help of the EU Life Program, a European Union funding instrument for projects aimed at protecting the environment and climate, with the intent of demonstrating the potential for reducing CO2 emissions and water consumption by following a healthy and sustainable diet.
This project emphasises the concept of "hidden water", that is, the amount of water that, regardless of what we drink, is consumed every day through the food we eat and how much of it we could save by changing our dietary habits.
Considering that water conservation is a topic that concerns us all, we should contribute to reducing our water footprint by making the right choices every day.
Here are some simple and effective tips to get started in the right direction:
Adopt a diet rich in pulses, grains, vegetables and fruits — In addition to being healthy, these products have a lesser impact on water resources than animal products. If 15,139 litres of water are needed to produce 1kg of beef, 4,615 litres are needed to produce 1kg of dried pulses. Similarly, growing 1 kg of grains requires one-hundredth of the water needed for 1 kg of animal protein. A change that starts at the table to help the future of the planet!
Reduce food waste — Don't forget that every time we waste food we are also "throwing away" all the water that has been used to produce it: wasting less means helping to improve food security by relieving the pressure on the natural resources used.
Drink plenty of water, preferring tap water — By using a reusable bottle we don't just reduce pollution caused by single-use plastic, we save water too: for every 1.5 litre bottle purchased, we consume an additional 1.9 litres needed for bottling and industrial packaging and transport processes.
Get inspired by those who offer healthy and sustainable food options and recipes!
At Pedon, we offer healthy and sustainable options every day with our variety of pulses and grains, friends to the water and to the planet. We believe that a healthy and balanced diet is the key to conscious consumption, we are convinced that only through responsible growth and development can a better future be built. To make it easier to consume pulses and grains in our daily diet, we have created fast-cooking ranges such as I Salvaminuti.
They cook quickly (ready in just 10 minutes!), are delicious and have remarkable nutritional qualities, thus making them the perfect allies for a sustainable diet that protects water resources. An easily achievable goal with the invaluable help of our Classics (such as Spelt, Cous Salva Minuti and 5 grains), Alternative Risottos, as they are prepared like a risotto but without the rice (including Millet and Lentils with Flaxseeds and Grain Mix with pumpkin seeds), generous Mixes for Broths and Soups (such as Grains and Lentils, Pulses and Millet), super healthy Rich In range (Cous Salva Minuti, Barley and Wholegrain Spelt).
Bibliography
"Il 22 marzo è la Giornata Mondiale dell'Acqua" WWF.it Panda News – sito ufficiale della più grande organizzazione mondiale per la conservazione della natura, Source wwf.it
"La dieta sostenibile fa risparmiare l'acqua"- Helpconsumatori.it, portale di informazione per cittadini responsabili, dati di Fondazione Barilla, Source helpconsumatori.it
"Come ridurre l'impronta idrica facendo le giuste scelte a tavola" –   Progetto europeo Su-Eatable Life volto a ridurre l'impatto ambientale connesso alle abitudini alimentari, Source sueatablelife.eu