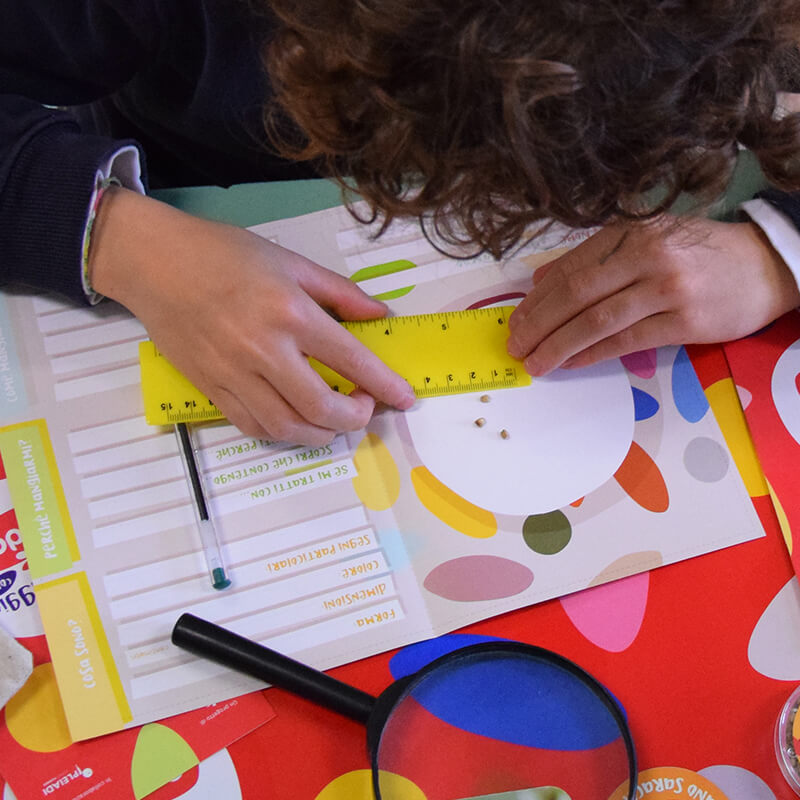 Us, behind the scenes
Welcome to the PEDON EXPERIENCE SCHOOL!
Reading time: 2 minutes
More capable than adults of imagining, learning and inventing: there is no doubt that children have no rivals when it comes to curiosity, an interest in everything that is new and still unknown to them.
This is why we, at Pedon, who have made curiosity one of our founding values, choose to turn to them, with the intention of promoting the concept of healthy and balanced nutrition while creating value for the future. We therefore invite the little ones to embark on a journey to discover the nutritional qualities and benefits of pulses, grains and seeds, as fundamental raw materials for the energy and nutritional needs of all ages.
This goal has been achieved thanks to "In viaggio con Pedon" (On a journey with Pedon), a food education project launched successfully last year which will be repeated this 2023 seeing as how successful it was.
How 'In viaggio con Pedon' unfolds
To best interest children of all ages involved in the project, the Experience School of Pedon has thought of creating recreational and interactive activities through which children become familiar with raw materials, learning about micro and macronutrients and the surprising properties of pulses, grains, and seeds while understanding how to turn them into the protagonists of their meals thanks to the suggestions and recipes that entice them to eat them.
Pulses, grains, and seeds thus become true superheroes for them, friends of health and the planet!
Leisure and recreational activities: the partnership with Pleiadi
To allow the little ones to know these elements of nature by igniting their curiosity and encouraging the exchange of ideas, the recreational and interactive activities of our Pedon Experience School have been designed together with Pleiadi, project partner for the creation and development of the educational path.
An organisation committed to all-round education through workshops for schools, editorial educational projects and events, Pleiadi uses a method called Experimental Logical Processing (Elaborazione Logico Sperimentale – ELS). The acquisition of skills is not based on passive learning, but by trial and error, through experience.
The explainer guides this process, by asking new questions instead of just answering them, and by stimulating reasoning, curiosity, and passion around pulses and grains instead of providing solutions.
Classes involved in food education
In 2022 we, at Pedon, involved 1.500 students from the third, fourth and fifth primary school in the Vicenza area, and this year we are ready to ignite the curiosity of another 2.500 children by increasing the classes taking part in the initiative.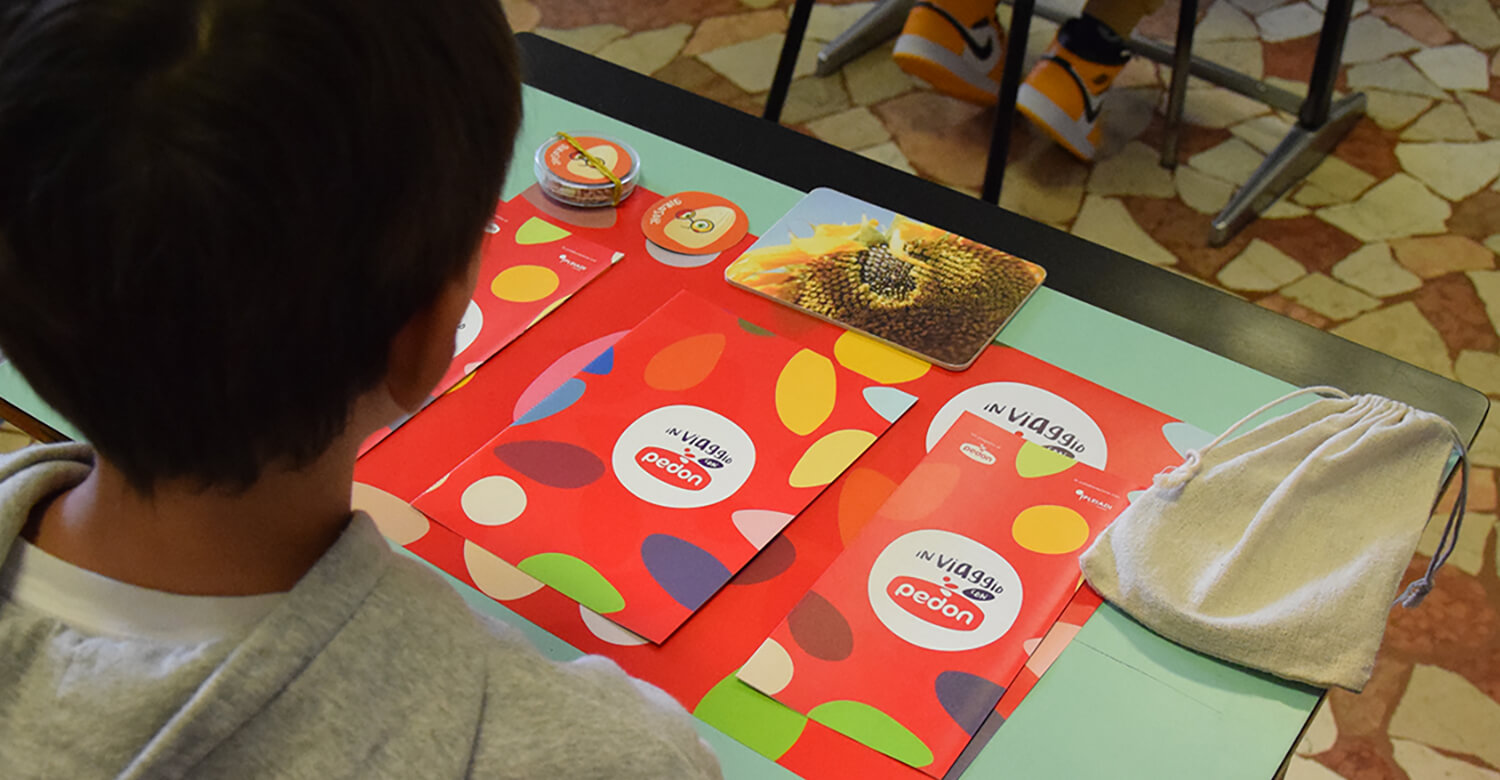 Pedon's path of social responsibility
The "In viaggio con Pedon" project is part of a broader path of sustainability and social responsibility  that sees our company committed, in several respects, to support the community and promote the concept of healthy and balanced nutrition, starting from the young generations. As Loris Pedon says,
&nbsp
Our company has always paid great attention to the economic and cultural growth of the territory in which it is located. We are aware of the important role that companies play in society and we believe that food education is a key element in the training process of each individual. In particular, pulses, with undeniable properties and benefits, play a leading role: they are allies when it comes to our health and not only, they are also friends of the Planet, this is why they must be taught in schools.
&nbsp