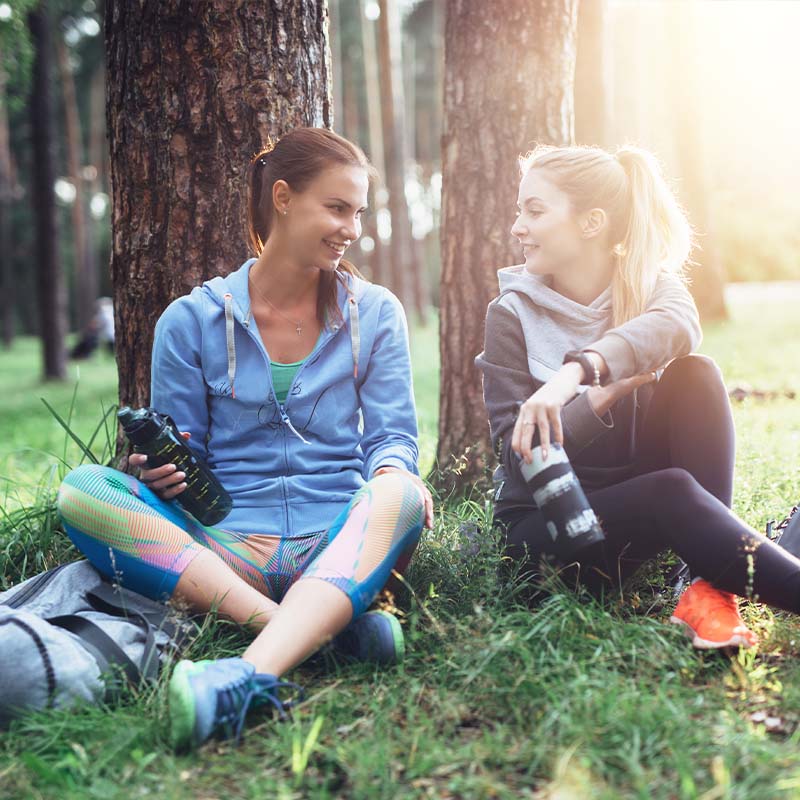 How we win you over every day
SPORT and nutrition: the role of GRAINS
A true elixir for our health, playing sports habitually has always been at the top of the new year's resolution list for many of us, knowing well how important sport is not only to get rid of excess weight, but also to maintain optimal health in the short and long term, both physically and mentally.
So, you have decided to stop being lazy and finally join a gym or that tennis club you've been procrastinating over for a long time, and you feel charged and motivated not to give up. That's great, but remember, adequate physical activity alone, even though fundamental, is not enough to achieve your set objectives.
Sports and nutrition are tied very closely together and are both worthy of attention: in order not to frustrate our efforts and make the most of our training, along with physical activity we must also follow a correct and balanced diet.
Having already explored the importance of pulses as allies in sport, let's now take a look at the fundamental role that grains play in athletes diets.
The role of grains in sports nutrition
Extraordinary and complete source of energy, grains should be central to our diet. Grains are a food that, after having been overshadowed by high-protein diets popular in recent years, has returned to be highly recommended by nutritionists for its valuable content in carbohydrates, a macro nutrient from which about 50% of the calories needed for us to carry out our normal daily activities come from.1
Carbohydrates are essential especially for those who do physical activity: they are the main nutrients that provide energy supply to muscles, and the intake of carbohydrates in a pre-workout diet has a strong impact on performance. Slow-release energy supply from carbohydrates is what athletes need most, and their consumption (preferably in the form of whole-grain carbohydrates), combined with protein and a modest amount of fats (such as nuts and oil seeds) in a single meal actually avoids the sudden increase in blood sugar levels (so-called glycaemic peaks), guaranteeing a better distribution of energy during sports activity.2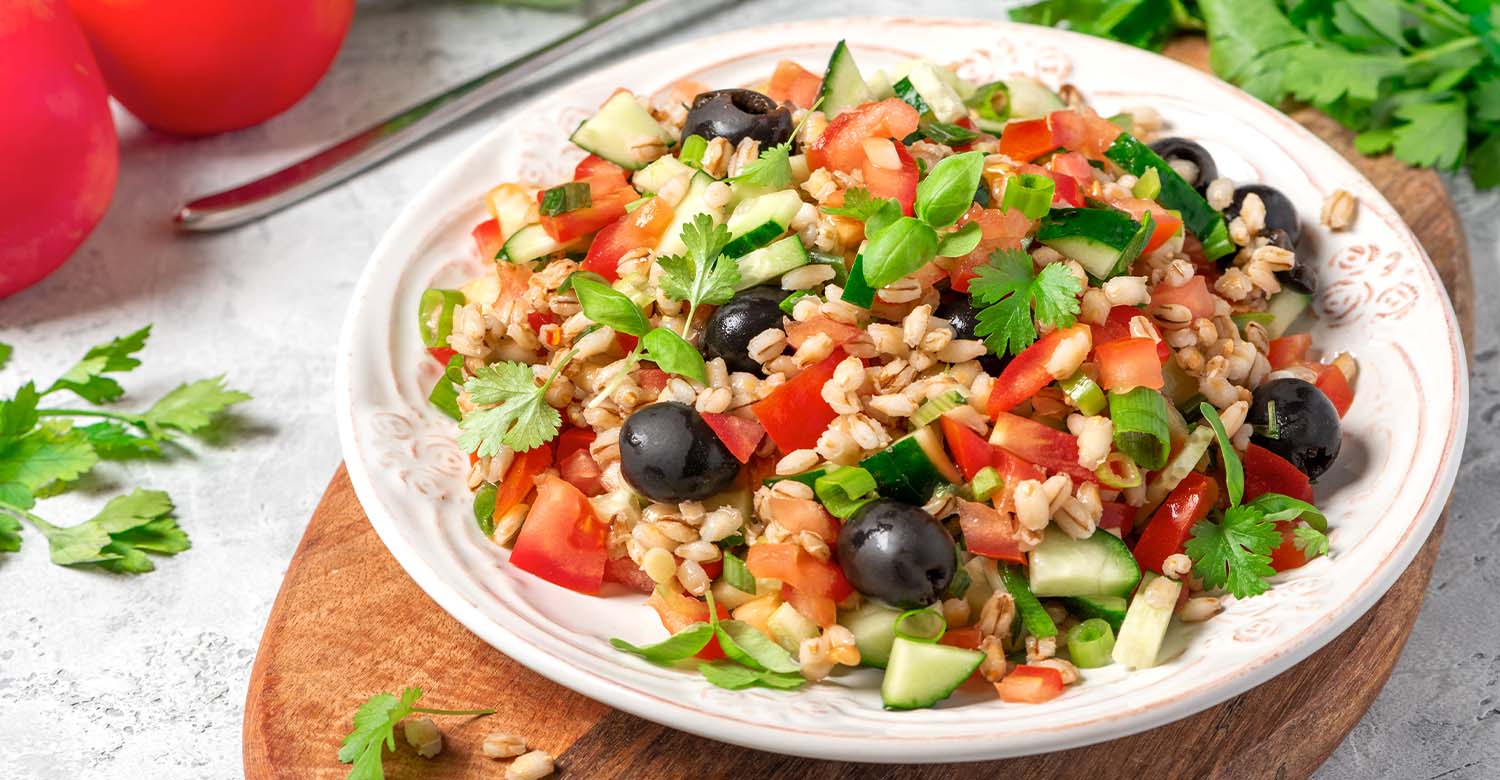 The best grains for athletes
In addition to carbohydrates, grains are an important source of energy due to their high content of fibre, vitamins and minerals. Their habitual consumption offers a goldmine of benefits even after training for those who regularly engage in aerobic-type physical activity, as well as those who practice endurance sports.
Here are the most recommended grains in sports nutrition3
Barley – with beneficial effects on the liver, it is responsible for the elasticity of our muscles and the good functioning of ligaments. It helps to combat fatigue after training and to prevent inflammation caused by intense efforts.
Spelt – considered the "wheat of health", thanks to its richness in fibre and nutrients such as sodium, potassium and iron, it provides a lot of energy and is ideal for increasing muscle mass.
Buckwheat – thanks to its high protein content, it helps maintain high immune defences and guarantees excellent performance, as well as improving the functionality of the kidneys, the true "batteries" of our body.
Quinoa – the pseudo grain related to spinach, it is much loved by sportsmen for its energising effect due to its good share of minerals and vitamins (magnesium, vitamin C and vitamin E).
Millet – highly recommended to athletes for its anti-inflammatory and alkalising properties, it relaxes the spleen and the pancreas thus helping to loosen the muscles of the whole body and give strength to legs and arms.
Well aware of how adequate exercise, combined with a healthy diet, is the right way to achieve and maintain psychophysical well-being, we at Pedon have tried to encourage the consumption of grains by making them enticing and easily available even for those who practice physical activity.
Our I Salvaminuti range, with its supply of complex carbohydrates, fibres and minerals, is an excellent solution to allow those who practice sports to have a fast, varied and nutritious meal based on grains or grains and pulses. From classic grains – such as Spelt and Barley – to Soups and Minestrone – such as Grains and Lentils – from fun Mixes for Salad – such as those with Bulgur, Quinoa or the Spelt Mix enriched with pumpkin seeds – to super imaginative Alternative Risottos (called like this as they are prepared like a risotto even without rice!) such as Grains and Peas or Millet and Lentils. Even the Gluten Free range, with its Ancient Grains or Corn and Quinoa options, is perfect for staying in shape – as well as the enriched grains from the Rich In line, which includes highly beneficial Whole Wheat Spelt.
Bibliography
"I carboidrati negli alimenti: tabelle nutrizionali" Scienzavegetariana.it da Fonte: Istituto Nazionale di Ricerca per gli Alimenti e la Nutrizione, Tabelle di Composizione degli Alimenti, Source scienzavegetariana.it
"I cereali che non devono mancare sulla tavola degli sportivi"-  David Lloyd Blog di Fitness Nutrizione Famiglia,  Source blog.davidlloyd.it
"I cereali degli sportivi" Macrolibrarsi  Alternativa Naturale – Michela Montagner diplomata Guida alla Terapia Alimentare presso l'Accademia Italiana Fitness in Nutrizione per lo sport, Source macrolibrarsi.it