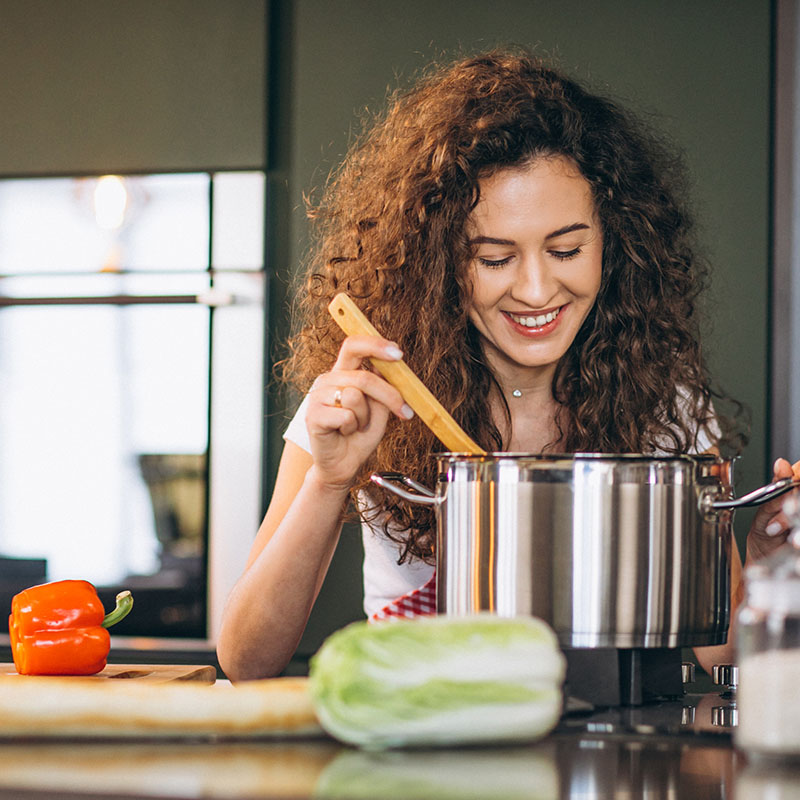 How we surprise you
How to COOK PULSES and GRAINS
Pulses and grains are among the healthiest and most nutritious foods in nature and can be the base for extremely original and tasty recipes: in the summer, they are great in fresh salads together with colourful seasonal vegetables, and in long winters they become the main ingredient in heart-warming soups.
In order to preserve the nutritional properties that make them a superfood that is so good for our health, they need to be cooked in the right way. Cooking them correctly not only makes them easier to digest but also lessens the likelihood of intolerances favouring more frequent consumption.
Let's take a look at how to cook pulses and grains by getting to know some practical tips and see the different ways to cook them.
How to cook pulses
Besides being very easy to cook, pulses are also healthy, natural and nourishing.1
Before cooking:
Visual inspection – The first thing you should do is take some time to look at them and make sure that there are no process residues (stalks or pod pieces);
Washing – They need to be washed in order to remove dust, microorganisms and impurities. Rinse them under running water, preferably at room temperature, in a glass container and until the water runs clear.
Bear in mind that if you buy a traditional packaged product, you only need to rinse them (in this case they have already been visually checked and washed).
Soak – Dried legumes need to be soaked for 10/12 hours in water that is at room temperature making sure that they are covered by at least 3 centimetres of water. This will rehydrate them, thus reducing the cooking time. Lentils, instead, do not need to be soaked and can be cooked immediately. 
Cooking pulses
Dried pulses need to be cooked at a temperature that is not too high and for a period of time that is not too long in order to avoid the creation of protein structures that are not easily digestible.
When cooking pulses, it is best to use a saucepan or a deep terracotta pot with a thick bottom, the water needs to be twice the volume of the pulses to avoid a thermal shock that could harden them if the right temperature is not reached gradually. Make sure to keep the lid on, stirring from time to time and adding salt only at the end of the cooking time, so that the skin does not harden. Gently boil pulses at about 80° so that they are almost stewed: this allows for the liquids to continuously evaporate while concentrating the mineral salts in the pulse.
Aside from the absorption process, an easier way to cook pulses is to put them in a stainless-steel pot in which the water is already boiling. As soon as the water starts to boil, lower the temperature to a minimum, cover the pot and wait for them finish cooking: then drain the water, just as you would do with rice and pasta.
If you want to cook them in half the time, use a pressure cooker.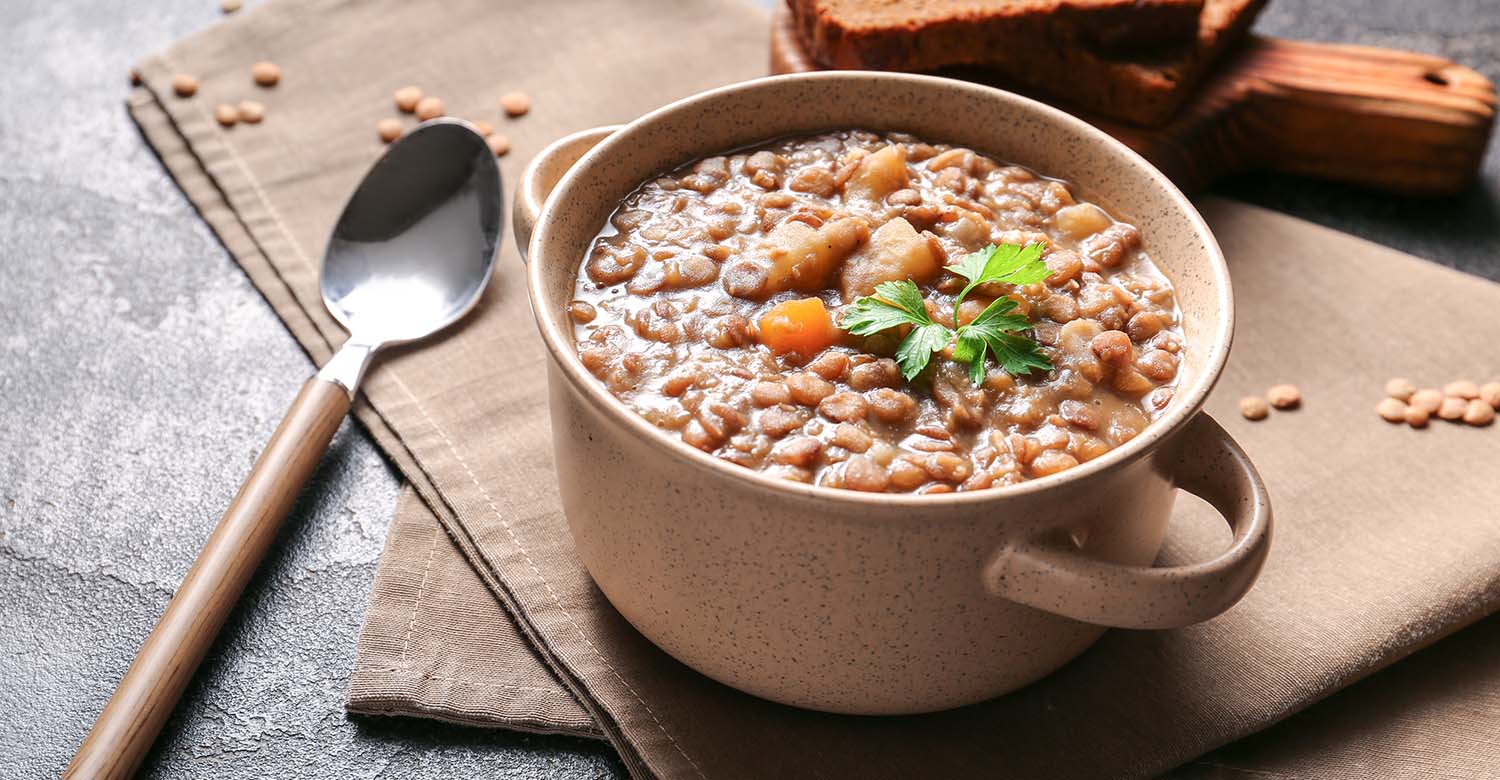 How to cook grains
Wheat, corn, spelt, millet, oats (and many others) are rich in complex carbohydrates which should be at the centre of a healthy diet, so they need to be cooked in the right way.2 Proper cooking not only permits the preservation of all their main nutritional properties but also facilitates their complete assimilation.
Before proceeding, remember that the best way to cook grains is "by absorption", using a specific quantity of water in order to maintain all the precious nutrients that otherwise would be left behind in the cooking water. An easier and more classic way of cooking grains is to boil and then drain them.
Here are the preliminary steps to follow:
Washing – Before cooking, grains must be washed well as they can be dusty and sometimes contain tiny stones. The best way is to wash them in a glass bowl filled with water instead of a strainer, leaving the water run until it is clear (keep in mind that if you buy a packaged product which has already gone through the washing process you can simply rinse them).
The right pot – when it is time to cook them, the right pot is fundamental; it should have a thick bottom suitable for long cooking times.
When it comes to cooking grains using the absorption method, you need to use a deep pot suitable for long cooking times. Start by adding the grains to cold water (the grains/water ratio varies between 1:2 and 1:3 depending on the grain); add coarse salt once the water starts boiling and cook over a low flame with the lid left slightly ajar. Now just stir, set the timer and that is it: they are ready to be eaten immediately or stored in the fridge once cool and after having separated the grains with a bit of oil.
As with pulses, you can cook grains in a more traditional way similar to how you would cook pasta: bring the water to a boil and then set on low heat, cook the grains for the time needed and add salt just before draining.
These are all steps that take time, a commodity that not everyone has. This is why we at Pedon have created a range of pulses and grains that require little preparation time. Steamed and prepared with a drizzle of extra virgin olive oil to bring out their already delicious flavour, the pulse and grain products of the I Pronti range maintain all their organoleptic and nutritional properties. They are ready to eat and easy to use; moreover, thanks to the resealable pouch, they are microwavable and extremely convenient to transport and store. Besides Pulses (such as Lentils and Mixed Pulses) and Grains (such as Spelt, Bulgur and Quinoa), the range has original Pulse and Grain Mixes (among which you will find Lentils and Ancient grains and Sorghum and Chickpeas with Pumpkin Seeds) and the highly beneficial Mixes with Vegetables (Quinoa and Peas with Corn and Carrots and Spelt and Beans with Peas and Carrots).
Bibliography
"Come cuocere i legumi e le tecniche per renderli più digeribili", Macrolibrarsi Alternativa Naturale – Rachele Giorgetti esperta di cucina naturale, macrobiotica e di alimentazione ed integrazione in campo sportivo, Source macrolibrarsi.it
"Come cuocere i cereali e i tempi di cottura"- Macrolibrarsi Alternativa Naturale, Rachele Giorgetti esperta di cucina naturale, macrobiotica e di alimentazione ed integrazione in campo sportivo. Source macrolibrarsi.it