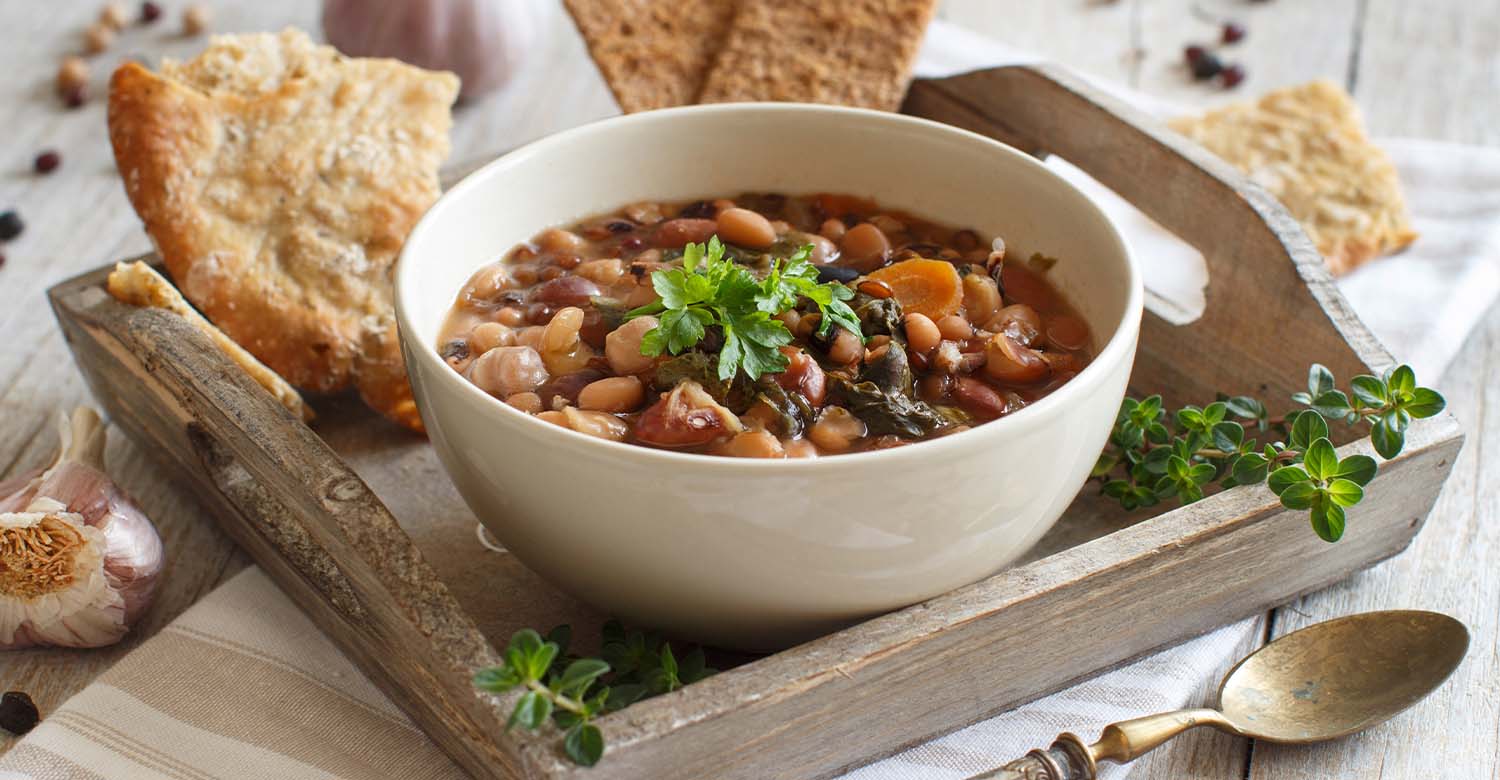 How we surprise you
MOUNTAIN holidays: a slalom DIET!
Dear winter lovers, how about a "mountain holiday"? It is that time of winter when we can enjoy snow-capped peaks and go on a revitalising ski adventure!
For a holiday that is beneficial and healthy for body and mind there is indeed nothing better than a holiday among the beautiful snowy landscapes of the Alps or the local Apennines. However, having the right clothes and sports equipment is not the only thing you need to think about when preparing the perfect skiing holiday, you should also think about what to eat, to give you the energy you need and the right nutrients to protect you against cold weather.
What to eat when out on the slopes: beware of diet myths
Even though mountain holidays can help you detox, they can also be stressful for the body: cold temperatures actually push us to eat more and drink less, a dangerous combo that can cause fatigue and exhaustion.
Due to cold temperatures and physical exertion on the slopes, we tend to consume more calories, hoping they will warm us up and give us energy: we often indulge in chocolate, alcoholic beverages and very seasoned foods. This could not be more wrong, given that our body naturally defends itself from the cold via thermoregulation, and alcohol only warms us up temporarily and causes vasoconstriction that then makes us feel even colder. Chocolate, although an energy food, should be consumed in moderation since it is high in calories.
If temperatures drop, you do not need to sacrifice skiing to stay warm indoors and overeat, but rather, you should opt for a correct and balanced diet: in addition to improving sports performance, the right food will also help us feel more body confident by increasing muscle tone and reducing swelling and drowsiness resulting from inadequate and excessive mountain meals.1
So, let's see how we can ensure we have enough energy during our snow holiday by including pulses and grains in our weekly diet.
Pulses and grains for a great mountain lunch2
Besides being well prepared from a physical and athletic point of view, the first piece of advice to face the slopes in good shape is to follow a balanced diet that will give you the energy you need. While fats weigh us down, slow down the digestive process and risk compromising our performance, the ideal source of energy for our body is sugar, that is, carbohydrates.
Through complex carbohydrates ─ such as grains as our main food source ─ to simple carbohydrates: that help us be active and vibrant in addition to providing slow-release energy. Proteins such as pulses are added to these nutrients, essential for toned and well-structured muscles. Rich in potassium, the consumption of beans, lentils and chickpeas is vital for all physical activity as they contribute to the normal functioning of muscles.
The best mountain first courses 
Are you wondering which mountain first courses you should have for lunch after a morning of skiing? After a breakfast rich in carbohydrates for optimal physical activity, you should go for a nutritious main dish such as pasta with pulses or a hot soup with vegetables, pulses and grains such as barley and spelt for lunch. They contain a well-balanced mix of slightly seasoned proteins and quality carbohydrates, also perfect for warming the body.
A high calorie lunch slows digestion and risks depleting the brain and other areas of the body from oxygen, thus compromising concentration and physical energy, the combination of pulses and grains will provide the body with sufficient energy to continue sports activities even in the early afternoon providing the necessary supply without weight gain.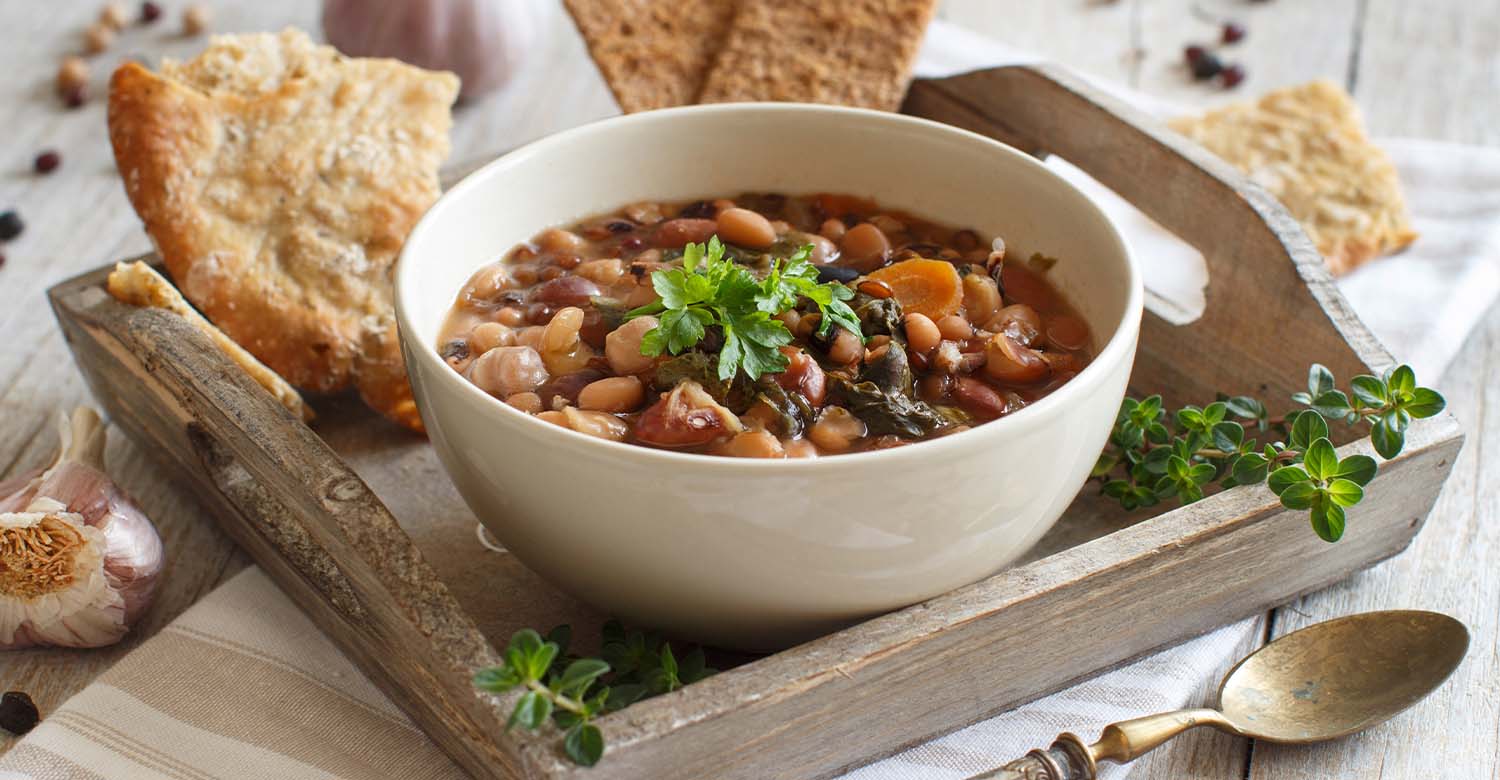 We at Pedon think that the perfect time to consume our ready to eat soups as part of a healthy, easy and tasty diet is during skiing holidays. The options from our pulses and grains line are natural, easy to prepare and allow us to have fast and tasty recipes just like the ones we make at home.
An ideal solution for those who do not want to cook after a morning of skiing but still want to eat right and defend themselves from the mountain cold while staying active and perform well on the slopes. Our new options form the I Pronti range are perfectly in line with our evolutionary vision when it comes to pulses and grains, by innovatively reinterpreting traditional pulses and grains based recipes.
Classic options such as our heart-warming take on pasta and beans soup and pulses and grains soup, two practical single-portion packaged options: they are steamed with 100% natural ingredients, without preservatives, added sugars and glutamate, just two minutes in the microwave and they are ready to be served. And you… are you ready to double up on friends on the slopes thanks to this ace up your sleeve?
Bibliography
"I 5 consigli alimentari per lo sciatore" Cucina naturale.it – Dott.ssa Serenella Cavinato Biologa Nutrizionista, Source cucina-naturale.it
"Settimana bianca, come non farla pesare sulla bilancia" Humanitas Salute – Dott.ssa Stefania Setti, Medico Nutrizionista dell'ospedale Humanitas Gavazzeni di Bergamo, Source humanitasalute.it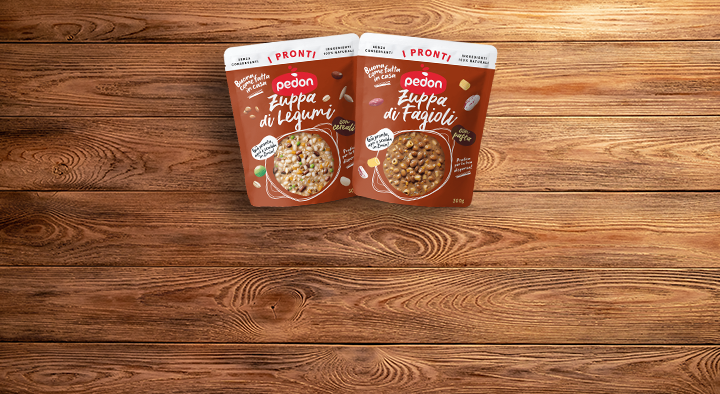 Ready, practical, delicious as home-made: the healthiest and most natural choice for your mountain holiday.
Discover them!