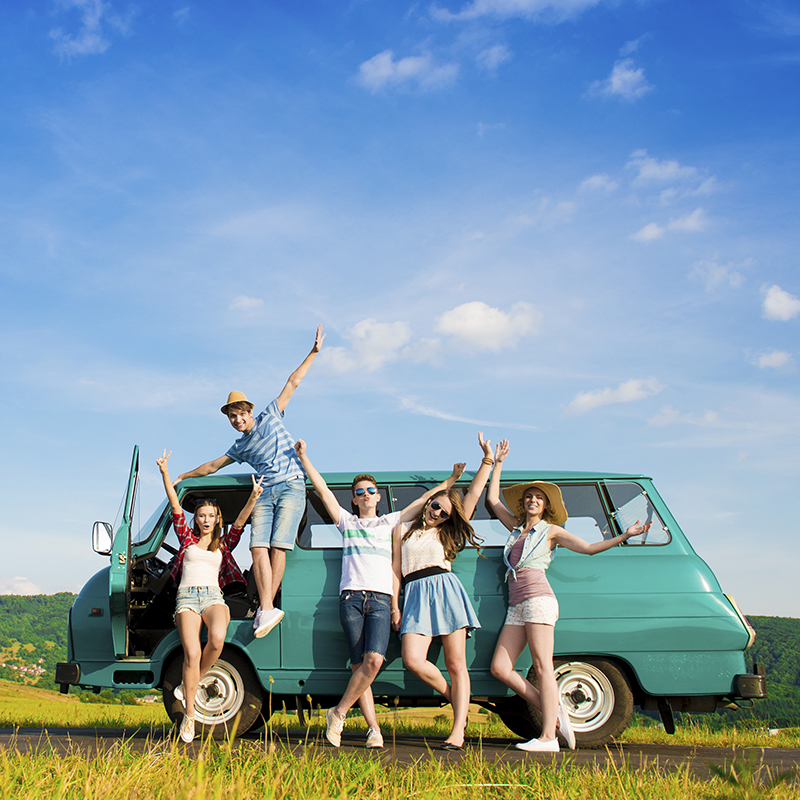 How we win you over every day
OUT-OF-TOWN TRIPS with SNACKS on hand!
Reading time: 3 minutes
The longer spring 2023 days and the various long weekends can mean only one thing: out-of-town trips! If the weather is also on our side, nothing can stop us from preparing our rucksacks and get going.
Mountains or sea? Village or city? Whatever the destination, let's enjoy some much-needed carefree time and some well-deserved rest, but let's not forget our eating habits: when we eat out, we consume foods we are not used to eating, and it's not easy to eat in a healthy and balanced way.
This is when healthy snacks can come to our rescue. They are an ideal way to load up on energy while eating light, for regenerating breaks filled with taste and wellness.
Out-of-town trips: eating advice 1
After months of grey winter days, the time has finally come to plan a getaway from the city, the pollution, the traffic, the noise and the hustle and bustle, in order to embrace some fresh, clean air, and some relaxation. A break that is very beneficial for our physical and emotional health, as long as we follow some simple rules in order to enjoy it mindfully.
Here are some tips from the experts to better deal with out-of-town trips when it comes to nutrition.
Know how to listen to yourself — If eating out is the cause of stress, the secret is to listen to your body, by happily enjoying time with others without exaggerating and allowing yourself an occasional treat.
Stay hydrated — For the proper functioning of our body, it is very important to replenish the fluids we lose while walking, making sure we drink plenty of water even if we don't necessarily feel thirsty. Avoid sugary, energy or alcoholic drinks.
Stick to regular main meals — Do not skip main meals: especially when exercising and sweating, this could cause excessive fluid loss which can lead to dehydration. 2
Counteract free radicals — To avoid skin ageing from sun exposure, fruits and vegetables that protect against free radicals should be consumed. Carrots, apricots, peaches, and yellow melons are particularly indicated.
Best food options: quick and easy healthy snacks
Whether you have chosen the sea, the mountains, or the hilly landscapes as a backdrop to your spring days, surely you would like everything to be perfect.
Here are some tips on what to eat during your trip out of town:
Breakfast — Before setting off on a journey, we suggest an energetic but light breakfast such as some natural yoghurt with some fresh fruit or, if you prefer something salty, some wholemeal bread with low-fat cheese.
Lunch — For lunch, avoid highly seasoned or excessively fatty dishes: a nice dish of grilled or steamed vegetables combined with grains such as barley and spelt will be a more than healthy alternative to the usual sandwich with cold cuts and cheeses.
Quick salty snacks — Perfect to satisfy mid-morning cravings, as a complement to a light lunch or as healthy protein snacks, quick snacks, such as pulse snacks, are practical, tasty, and healthy, so make sure to keep some in your bag or rucksack, to make your happy and carefree day outdoors even better.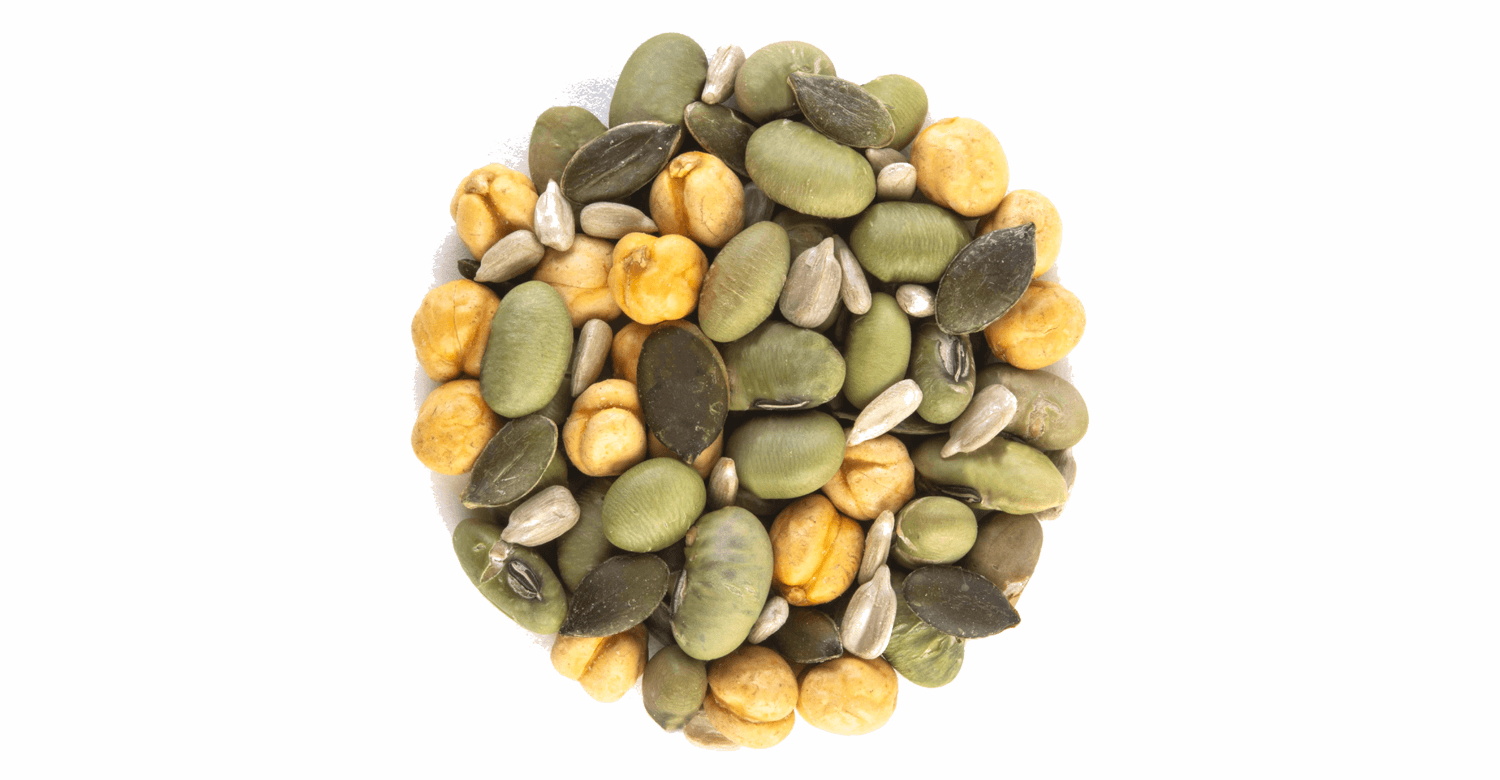 Dynamite comes in small packages: so the saying goes… it is also the best way to describe Snacks on the go, single-dose packages from the Legumes Made as Snacks range by Pedon, the ideal companions for out-of-town trips, ready to follow you on all your adventures. Natural, they are the most natural snack out there! Pulse based, baked, not fried, and available plain, flavoured or with fruits and vegetables.
The Legumes Made as Snacks, are the first one-of-a-kind pulse-based snacks that are non-extruded and therefore not depleted by the extrusion mechanism, maintaining their natural shape and nutritional properties. Crispy, practical, and light (less than 100 calories per serving!) Snacks On the Go are available in many versions. These include Chickpeas, Edamame beans, pumpkin and sunflower seeds, delicious Lentils with Chili Pepper and scrumptious Chickpeas and Lentils with pumpkin seeds and cranberries. Capable of indulging every "whim", Pedon pulse snacks will immediately bring a smile back on your face, they will help you regain your strength even on the most strenuous spring excursions.
Bibliography
"Pasti fuori casa o in vacanza: come gestirli?" Humanitas Medical Care, portale del centro medico Humanitas, Dott.ssa Chara Circosta Biologa Nutrizionista, Source humanitas-care.it
 "Saltare i pasti fa dimagrire o ingrassare" Viversano.net, portale di alimentazione, cucina e benessere, Dott.ssa Azzurra De Luca Biologa Nutrizionista, Source viversano.net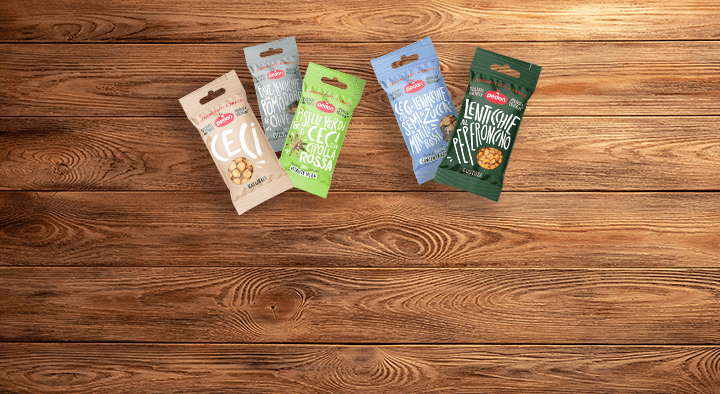 Practical, energising, super tasty.
The most cheerful and beneficial companions for your out of town trips:
TRY THEM ALL