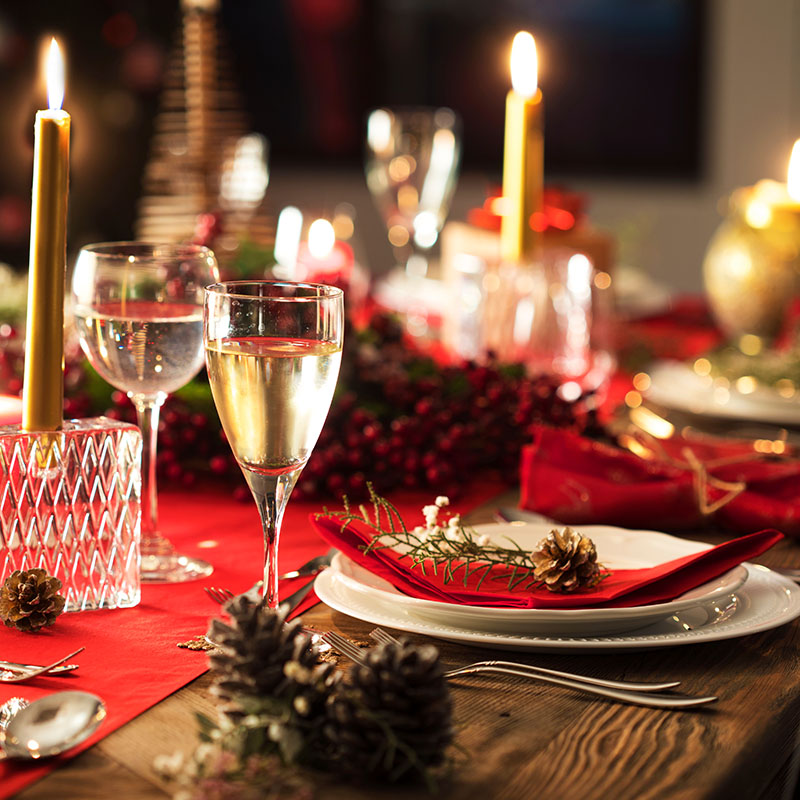 How we win you over every day
Christmas TIPS for YOUR TABLE
Starting with Christmas Eve dinner on December 24th, a proper gastronomical marathon takes place throughout Italy. The Christmas menu is rich and abundant by definition and paying attention to a balanced nutritional diet is not generally a top priority in this period.
Is it inevitable, though, that you will eat unhealthily during Christmas or are there alternatives that can unite a balanced meal with taste?
Given that we have followed a flexible and well-balanced diet throughout the year, we can afford to eat a bit more indulgently during the holidays. Here are some original ideas for Christmas lunch or Christmas Eve dinner: healthy and tasty dishes that will pleasantly delight even the most traditional palates.
Pulse and grain recipes for the holidays
When we think of a Christmas menu, aside from lentils which are noted for bringing good fortune, we don't usually consider bringing grains and pulses to the table. However, these two healthy and nutritious foods can also become unexpected and tantalizing protagonists of festive dinners and lunches.
Have you ever thought, for instance, of an orzotto (barley risotto) instead of the classic risotto? Let's take a look at some Christmas recipes that are delicious, creative and well-balanced.
WALNUT AND MUSHROOM ORZOTTO1
Porcini mushrooms, walnuts and barley seasoned with shallots and parsley served in grated Parmesan baskets: a perfect dish for your festive table! Fragrant, healthy and easy to make: a sure-fire way to impress your guests.
Time: 30 minutes
Difficulty: very easy
INGREDIENTS (for 6 people):
500 g Orzo perlato Pedon (pearled barley) from the C'è di buono in Italia range
200 g grated parmesan cheese
salt and pepper to taste
2 tablespoons chopped parsley
1 litre of broth
400 g porcini mushrooms (or 150 g dried porcini)
5 tablespoons of extra virgin olive oil
80 g walnut kernels
1 shallot
1 garlic clove
PREPARATION
On medium heat, in a hot non-stick pan melt 40 g of grated parmesan cheese to form a flat and uniform circle, cook for 1-2 minutes (the edges will detach from the pan and turn a hazelnut colour).
With the help of a spatula, remove from the pan and put on top of a bowl to form a basket shape.  Let cool for 5 minutes. Repeat for the other 5 baskets.
In a large saucepan brown the shallot with 3 tablespoons of oil until golden brown, add the Pedon barley, stir and cook for about 10 minutes, adding a little hot broth from time to time.
In the meantime, brown an unpeeled garlic clove in a saucepan with 2 tablespoons of oil, add the sliced porcini mushrooms (if they are dry remember to let them soak in warm water before cooking them) and cook for 5 minutes.
Remove the garlic, add the mushrooms to the barley and cook for a few minutes.  Add salt, pepper and coarsely chopped walnut kernels and serve in the parmesan baskets you previously prepared. Just top with some parsley and your exquisite walnut and mushroom barley is ready!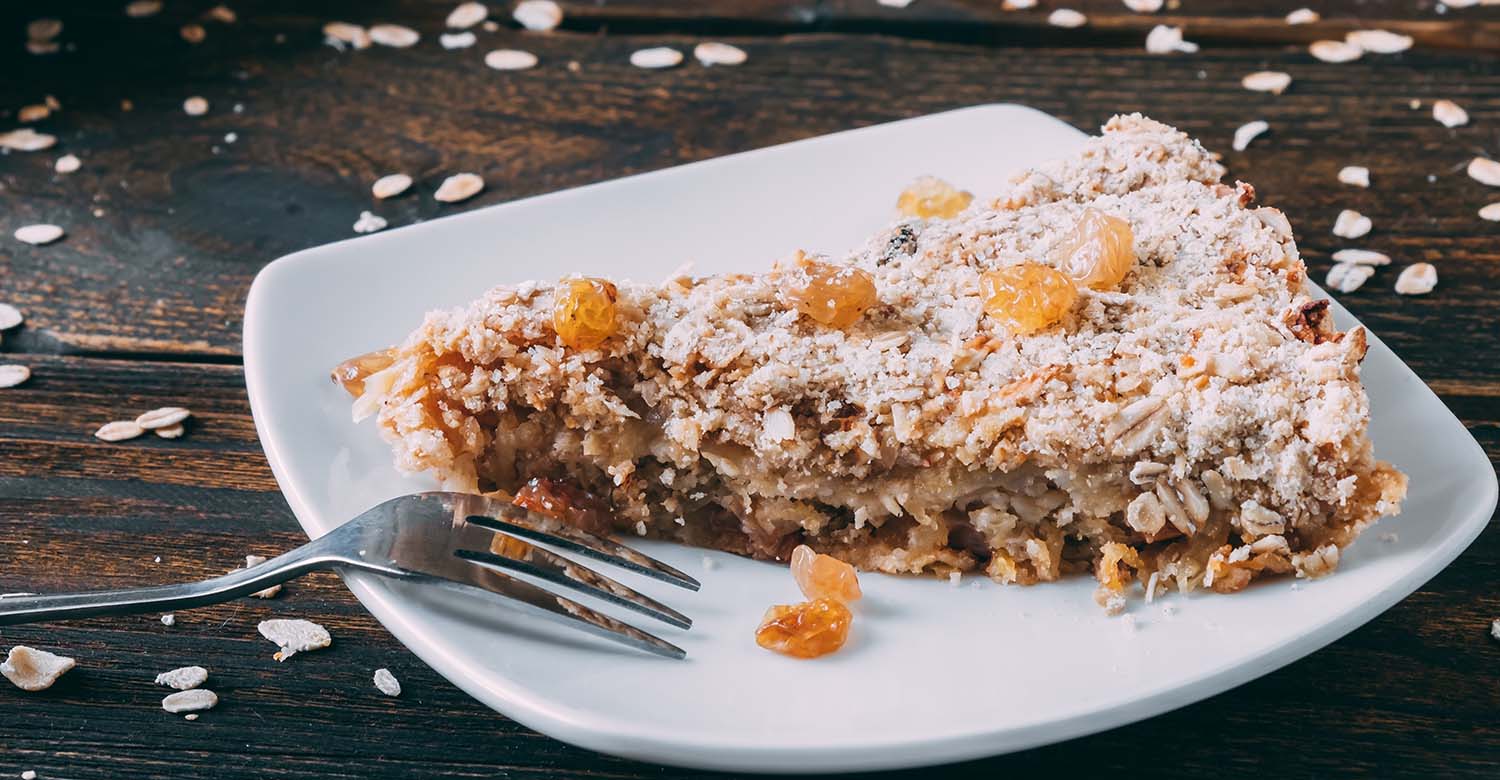 RAISIN AND SPELT CAKE2
Have you ever thought of using spelt in a dessert?
If you love rice pudding… you must try this version that has a bit of a sharper flavour: a delicious guilt-free dessert for Christmas Eve dinner: your guests will love it!
INGREDIENTS
250 g Pedon Spelt (or wholegrain spelt by Pedon) from the I Salvaminuti range
750 ml milk
peel from half a lemon
peel from half an orange
1 cinnamon stick
3 eggs
180 g sugar
1 teaspoon cinnamon powder
1 teaspoon vanilla extract (or one bag of vanilla flavouring)
50 g butter
60 g raisins
Rum
50 g plain flour
half a sachet of baking powder
PREPARATION
Add the milk, cinnamon stick and lemon and orange peels (grated or cut into thin slices that are then removed) to a pot and heat. When the milk begins to boil pour in the spelt, stir often (add a few drops of milk if needed for a risotto consistency) and cook for about 10 minutes.
Transfer to a bowl, remove the peel and cinnamon stick and let the spelt cool completely. Meanwhile, soak the raisins in the rum. When the spelt has completely cooled, add the eggs, sugar, vanilla extract, cinnamon powder and melted butter and whisk. Add the flour and baking powder and mix well.  Squeeze the liquid out of the raisins and add them to the mixture.
Line a 24 cm diameter cake tin with a sheet of baking paper and pour in the spelt mixture. Bake at 180° for 50 minutes, until the surface is slightly brown. Let cool completely, then transfer it to a serving dish, dust with some icing sugar, cut into slices and voilà…. your Christmas dessert is served!
Among the superstars proudly brought to you for the festive season, you'll find products from the Pedon C'è di buono in Italia range: fast-cooking grains ready in 10 minutes from a 100% Italian supply chain. From the versatile Spelt grown in Umbria, Lazio, Tuscany and Marche to the high-energy 5 Grains grown in the area from Piedmont to Puglia; from our nourishing Barley, the joy of Lazio, Umbria, Marche and Tuscany to the surprisingly tasty Quinoa Mix, which unites the quinoa of Emilia Romagna with grains cultivated in Piedmont and Lombardy. Boasting the added value of sustainable packaging derived from plant waste salvaged from the processing of our pulses, these products are truly 100% natural as they are pre-cooked without any additives.
Bibliography
"L'Orzo ai funghi e noci è un piatto saporito e profumato" (Walnut and mushroom barley is a delicious and fragrant dish – Chef Silvia recipe reviews and cooking tips), Source chefsilvia.it
"Torta di farro e uvetta" (Raisin and spelt cake), La Maga in Cucina, Source lamagaincucina.com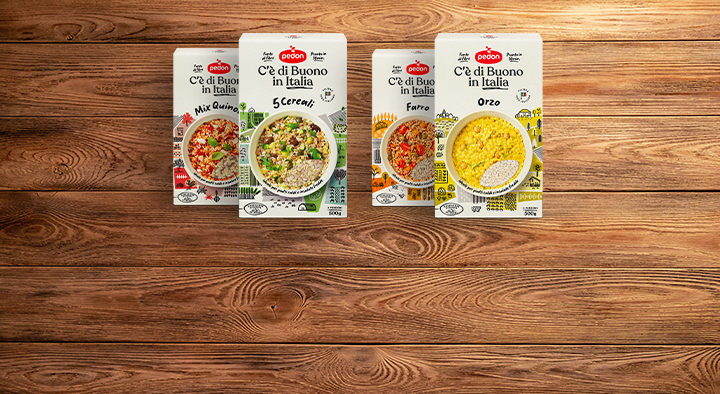 Delicious, sustainable, proudly Italian: top notch ready-made grains.
Find them here